Construction sites are harsh environments. So, those who work in these areas need reliable pens that can tolerate such conditions. It must be able to endure the abuse of its owner squeezing in narrow spaces or laying on top of it.
The Tactile Turn Titanium Bolt Action Pen is the best pen for construction, as it is made with harsh environments in mind. Zebra Stainless Steel is also a fantastic option. You can't also go wrong with the Fisher Space Pen Clutch Ballpoint Pen.
Overall, the ideal pens are those with protective cases that will prevent them from breaking while you are doing the heavy work on your job. If you don't opt for these, you will need to borrow pens from your co-workers very often. Also, you would need to frequent stores to buy a replacement for the one you just lost.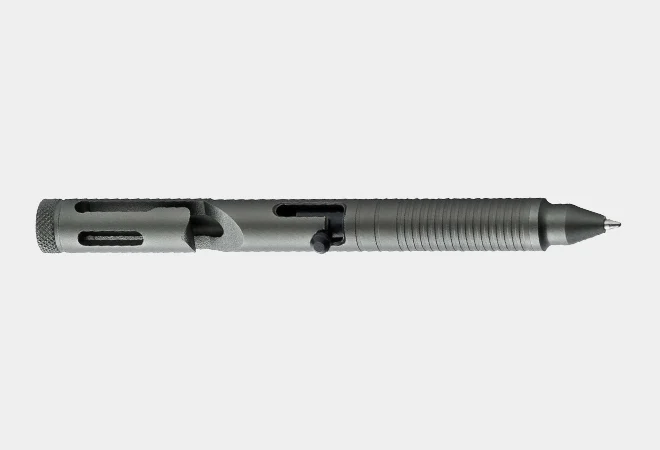 What are the best construction pens?
Toughness is the number one identifier for the best construction pens. They must be heavy-duty; otherwise, they are not that valuable in construction areas.
These pens are not easy to find, so you may not know where to look. We got you covered. Here are the best construction pens:
Tactile Turn Titanium Bolt Action Pen – is light and tough, so it will not break that easily. Also, since it is light, it will not pull your shirt pocket down so much.
Zebra Stainless Steel – is very durable; built for environments with harsh conditions. That makes it perfect for construction workers and Engineers.
Fisher Space Pen Clutch Ballpoint Pen – is a heavy-duty ballpoint pen made of full anodized aluminum. It is designed for working with gloves on; thus, it is perfect for construction workers. The pen can also write on almost any surface.
Nitecore NTP10 Tactical Pen – has a waterproof titanium construction that will never break regardless of the pressure you throw at it. It is also lightweight, so it will not weigh down your pocket.
Which pen is the best for project writing?
Of course, you should also consider how the pen writes. The toughness of the case is useless if the pen doesn't work as intended. Here are the best pens for project writing: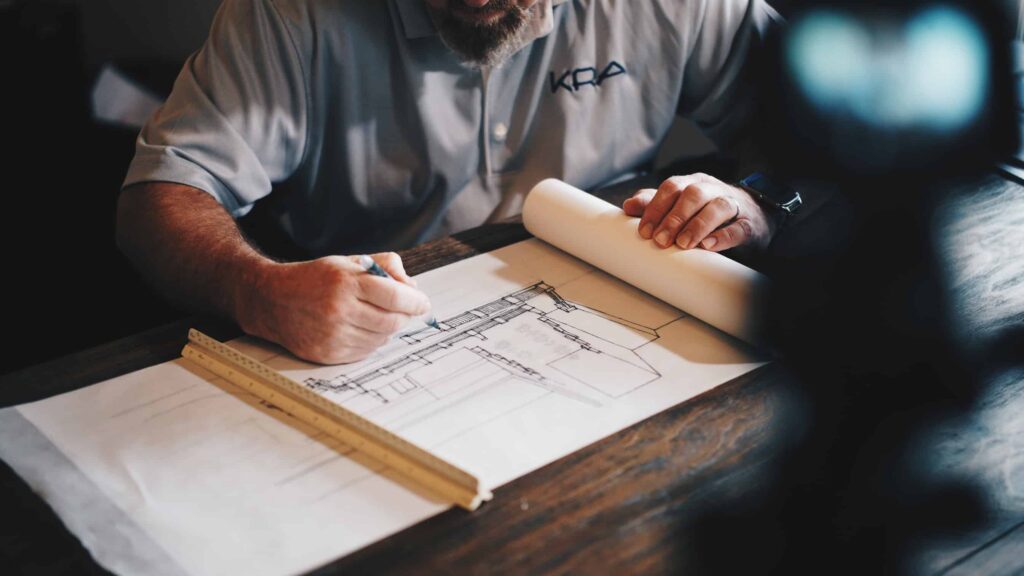 Fisher Space Pen Bullet – this pen can write anywhere – underwater, through grease, upside down, and even in space.
RoyVon Commander C20 Titanium Tactical Pen – is durable, comfortable to the touch, and easy to hold. It is the perfect choice if you need to write for long periods of time.
LORJE Tactical Pen – is ergonomically designed so you can grip it without straining your wrists or fingers. It is also lighter than it looks, making writing with it super comfortable.
What pens do professionals use?
Professionals like Engineers and designers use pens that are almost in the same vein but are slightly different. Here are the best options for you if you are looking for one:
The Pen by RIIND – was designed by two Engineers, so you can rest assured the creators knew what they were doing. You will love its swiveling clip as it allows the pen to clip to more than just pockets.
Ti2 TechLiner Pen – is specifically made for engineers and designers alike. It features a truncated nose cone design that makes it easy to use with rulers and other engineering apparatuses.
Pilot Hi-Tec-C Coleto Smart 3 – is a pen from a proven and trusted brand, so you are guaranteed to get a high-quality pen if you buy this. It is one of the slimmest multi-barrel pens.
PHX Pen – is designed and advertised as a writing tool that is made for the ages. Its body is made of high-quality stainless steel, ensuring durability. And it uses Pilot Hi-Tec-C for ink, so it writes beautifully.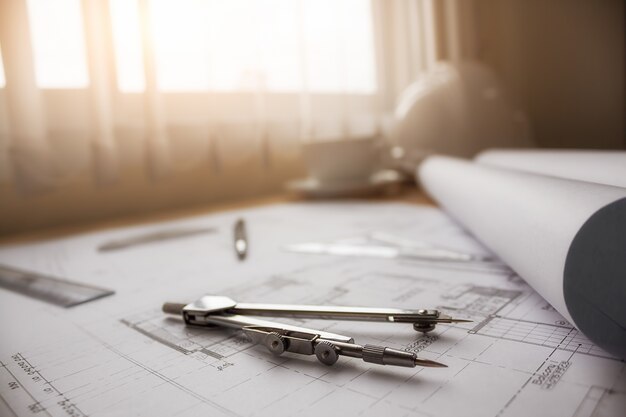 Best Technical Pens
Technical pens are fantastic options for construction because they are very durable. With how many pens are out there, it is not easy to decide which one to pick.
Below are the best technical pens. Choosing from these is highly recommended.
Nitecore NTP10 Tactical Pen – is among the best pens for construction. Logically, it is one of the top-tier technical pens.
Gerber Impromptu Tactical Pen – can write in all positions and regardless of whether the weather is wet or dry. It is also very durable.
SureFire Pen IV – utilizes Schmidt easyFLOW 900 ballpoint pen cartridge for effortless writing. Its body is made of metals that ensure durability.
TuffWriter Operator Series Tactical Pen – has a thick wall that enables it to withstand approximately 750 PSI of pressure before it begins to deform.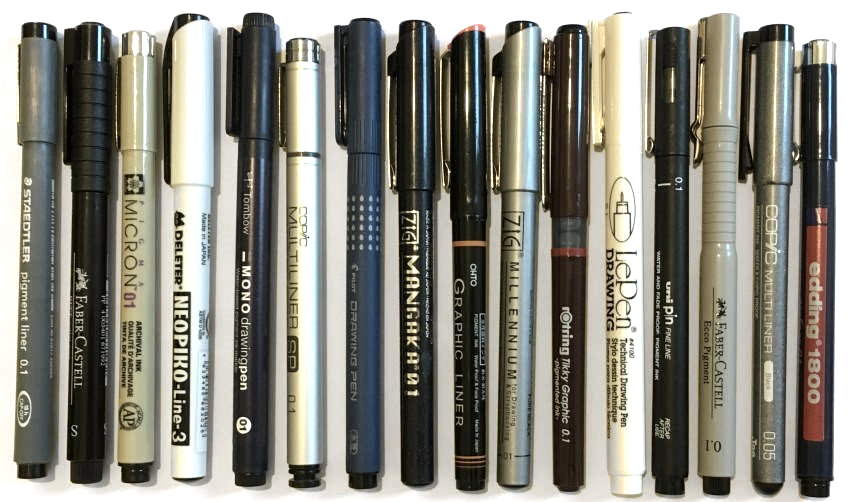 Are EDC pens good for construction?
Yes. Most EDC pens' bodies are made of Titanium, Stainless Steel, or anodized aluminum.
That means EDC pens are not just reliable; they are also very durable. So if you already own an EDC pen, there is not much need to buy a new pen. Unless you really want to.