Prince Laurent is kidnapped from his country and brought to live in a tower, where he is kept in isolation for years. He eventually befriends the guard who oversees him and they come up with a plan to escape. If you're looking for a story about an isolated prince who makes a daring escape, then you'll love books like Captive Prince.
Captive Prince was an amazing read, and I'm so glad that there is a sequel. If you're looking for something similar to read after finishing Captive Prince, I would recommend The Cruel Prince by Holly Black, the Foxhole Court trilogy by Nora Sakavic, or Prince of Air and Darkness by M.A. Grant.
If you're looking for something a bit lighter after reading Captive Prince, then I recommend books like the Raven Cycle. The characters in this series are a bit younger than those in Captive Prince, but they are still pretty mature. You definitely won't want to miss this series!
What should I read after Captive Prince?
I'm going to have to echo what everyone else has said and say The Cruel Prince by Holly Black. It's a much darker version of the captive prince (the main character is half-fae and a lot of the side characters are extremely cruel), but I loved it.
I recommend Emma by Jane Austen or anything by Shakespeare if you're looking for something off the beaten path. So if you are trying to find books that are similar to the captive prince you can consider reading the following books:
'The Cruel Prince' by Holly Black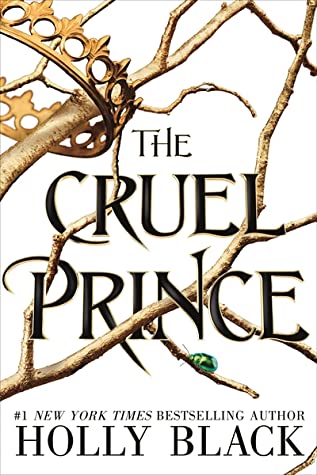 This book is about a young girl who was claimed by the faerie court and enters their world, where she must fight against her half-brother for her position in the court. Her half-brother is extremely cruel, which reminded me of the Prince's brother in the captive prince. This book is a little bit darker than the captive prince, but I really loved it. That being said, if you liked the captive prince then I'm sure you'd like this book too.
'The Foxhole Court' trilogy by Nora Sakavic
This is a trilogy about a prince and his bodyguard. It's filled with so much angst and romance and… I finished it in one day. I loved it. This is what I'm thinking of re-reading after the captive prince. The Foxhole Court has even better worldbuilding, and it's also more original than Captive Prince.
'Prince of Air and Darkness' by M.A. Grant
Another book is about a prince and the knight that's supposed to protect him, but a dark turn of events happens and the pair have to fight for their lives. This book definitely has some dark themes, but if you are interested in the captive prince I would say this book is most similar to it.
Both are fantasy romance novels with multiple characters, including transgender touches. The setting is similar to medieval Western Europe and the story blends magic and politics (and battles). There is a power relationship between the protagonists which is both intense and believable, but it isn't abusive.
'The Luxe' by Anna Godbersen
This is a historical fiction series set in the late nineteenth century, and it has all of the elements that I think you'd like about Captive Prince. This book is about four sisters who are rich and one of them falls for a boy she meets. The boy is part of the working class, so there's a bit of a class divide between them, which is another element that I think you'd like about the Captive Prince.
'The Raven' Cycle by Maggie Stiefvater
This is a YA series set in modern times, and it follows four teenagers as they try to hunt down a Raven King. This series is a little bit lighter than a captive prince, but if you're looking for something similar then I think this would be perfect.
'Emma' by Jane Austen
This is my favorite book, and I think a lot of people would love it. Both Emma and Captive Prince are about a Prince and his guy. The guys in both stories end up captured and fall for their kidnappers who saved them from the bad guys. Both stories take place in a historic time when the King's son can be heir to the throne (except for England) and when women are not considered very important. They are about the relationship between a man and a boy/man who goes from captivity to freedom.
Will there be Captive Prince 4?
So, if you're looking for a captivating read that will keep you on the edge of your seat, we recommend picking up a copy of The Cruel Prince. If you loved Captive Prince and are eagerly awaiting book four, don't worry. Nora Sakavic has already announced her plans to write a fourth book in the series.
In the meantime, for books like the Captive Prince, we suggest giving the Foxhole Court trilogy by Nora Sakavic a try. And finally, if you're looking for something completely different, check out Prince of Air and Darkness by M.A. Grant – it definitely won't disappoint!