The Catalina 25 is the most popular keelboat in its class with close to 6,000 examples produced. The 25-foot mini-cruiser is easily trailerable and a popular sailboat racing option because of its relative spaciousness despite its size, lightweight construction, and reasonable cost. There is a vibrant owners community and despite going out of production, Catalina Yachts still produces spare parts for the model.
Seeing as the first Catalina 25s were produced in the late '70s and the last one rolled off the production line in 1994, you will need to upgrade the boat with some modern necessities if you haven't already.
When should you upgrade the interior of a Catalina 25?
You can upgrade your Catalina 25 at any time. The only limitation is cost and space. The upgrades will also depend on the model year as the boat underwent a radical design transformation throughout its sixteen-year production run.
The later models of the '90s were far more sophisticated than the 1978 models. They would therefore need the least upgrades, at least from a technological perspective. These later models had powerful inboard motors instead of having to rely on an outboard, pressurized water that could be heated at will, and more complex electrical systems. But you can still give the interior a facelift if the stock model doesn't meet your particular standards.
How should you go about upgrading your Catalina 25?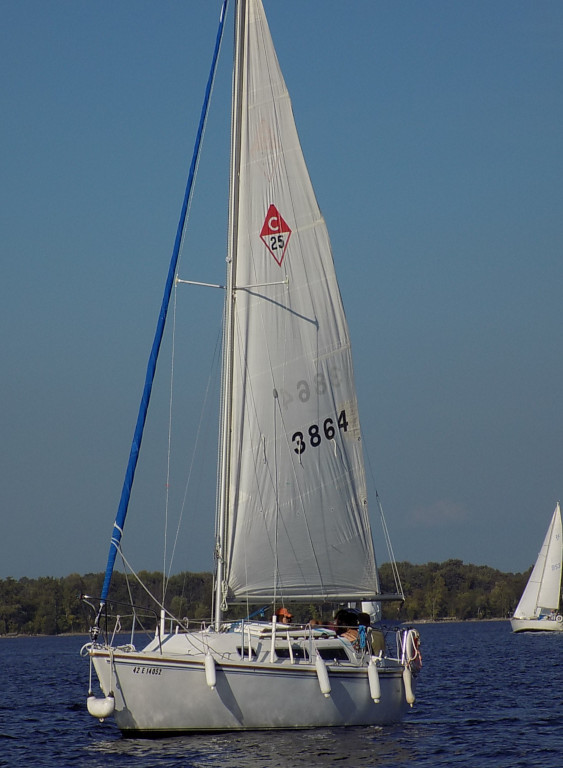 Upgrading is a fairly intuitive process. It's your boat, you know what it needs. Cosmetic upgrades are the easiest. Sanding the deck and polishing the decks doesn't need much skill. Just remember to use gentle cleaning agents to prolong the lifespan of the wood.
As for electronic systems, upholstery, and furniture, you can set up most of them yourself or with the help of a friend. It's the upgrades affecting the structural integrity of your boat that will require employing a professional if you lack the skills yourself.
Take installing a new inboard motor for example. If your boat came with an inboard, it's mostly just a matter of unscrewing the old engine and putting in the new one. If it came with an outboard, however, or if you're installing a bigger engine, some drilling on the hull may be necessary
Modernization upgrades for you Catalina 25
A lot of modernization centers around your electronics suite. Some of the technologies we may take for granted were either not invented or not in common use when the boat came out. Think of a device like the seakeeper which helps prevent seasickness by stabilizing the motion of your boat. Those things didn't exist in the '90s.
There are other components of the electronics suite that may need to be installed or updated periodically: AIS, VHF, GPS, radar, chart plotter, depth finder, fish finder, Wi-Fi, wind meter, autopilot, night vision, etc. Since the hardware and software powering these technologies gets updated constantly, keeping up with all the latest advancements may not be practical.
You would find yourself overhauling your electronic suite every year because the new model has a touch screen, better graphics, 3D features, or something else. Not to mention the cost of these overhauls. Doing that once every five years or so should be fine.
You should always download free software updates immediately but newer paid versions can wait. You don't need new toys if the ones you have work reasonably well. However, if money is no problem, go nuts. The best approach is to use electronics made by just one or two companies and use a single monitor for display in order to reduce clutter.
Steering upgrades for your Catalina 25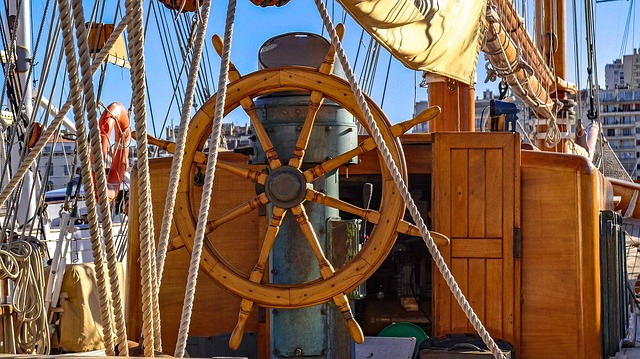 These mostly center around making your boat easier to steer. These are things like installing an anchor launcher, roller furling genoa with luff foam, an auto tiller, and running lines through the cockpit or tethering them there.
These improvements allow you to pilot the boat without needing much help from anyone. You would be very thankful for them if you find yourself alone in rough conditions or carrying a bunch of noobs.
Miscellaneous upgrades for your Catalina 25
Other upgrades are mostly targeted at improving comfort, cosmetic appeal, and plain old upkeep. Things like overhauling the vinyl and the carpets in your helm, sanding or repainting the deck, reupholstering the cabins, putting in new furniture and bedding, changing the faucets, plugging leaks, checking for mildew, adding a freezer or an icebox, etc.
These upgrades are in no way minor. They can require extensive labor and resources over time. In addition to making your sailboat look better, they also improve your mood, make it look newer, and can come in handy when you decide to sell and upgrade to a different boat. Keeping up necessary maintenance also saves you a lot of trouble down the road as poor maintenance often leads to quicker degradation.
Take something like the hull. If you don't clean it regularly you will not be able to catch and patch up tiny cracks on the fiberglass that tend to widen over time and undermine the structural integrity of the entire hull.