Pencils and pens have many uses and many differences. Sometimes, you may prefer one over the other because you find its qualities more desirable. Thankfully some products combine the two, so you don't have to choose.
Erasable Pens are pens that use a unique type of ink that creates duller lines and can be erased like a typical pencil. Pilot, ParKoo, and Erasermate are among the top erasable pen brands available in the market.
Liquid pencils also deserve recognition. These are pens with "ink" made with liquid graphite. So, they write like real pencils, impermanent and erasable. But after a few days, the "ink" dries up, making the writing unerasable.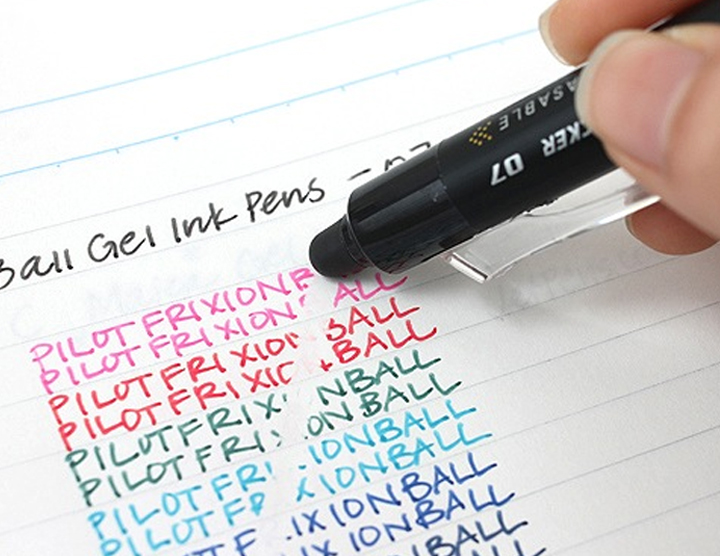 Is there a pen that writes like a pencil?
Again, the answer to this is yes. If you want the lines to look like they are made using pencils, you can opt for liquid pens. That's because they contain graphite, which is used on pencils.
But if what you mean by "write like a pencil" is simply erasable, you have plenty more options. Here are some examples:
Pilot FriXion Clicker Gel Ink Pen – an erasable pen that is easy and comfortable to use. It writes vibrant lines and has many color options.
ParKoo Retractable Erasable Gel Pens – is an erasable pen that has a very effective eraser that does not break easily. You can choose from 10 different colors, making it perfect for art projects.
Pilot Frixion Ball Erasable ColorSticks Pens – looks and feels like a regular pen but writes like a pencil. Perfect choice for people who like using barrel-capped pens.
Paper Mate EraserMate Erasable Pen – can write on any angle, unlike most erasable pens. It is also very inexpensive.
Sharpie Liquid Pencil – contains liquid graphite instead of ink, so it writes like a pencil 100%. But erasing the writing after a few days will leave a mark, making it not completely erasable.
Where can I buy pens that write like pencils?
Due to erasable pens aand liquid pencils' amazing qualities, it is understandable if you want to get on for yourself.
Here are some of the stores you should check out if you want to buy one: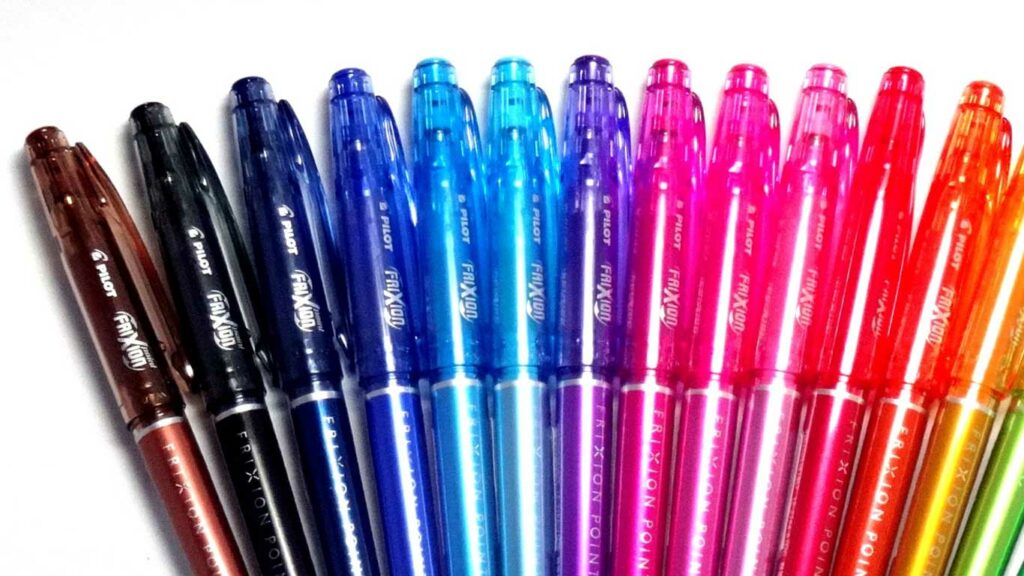 Amazon – you can buy almost anything from this Big Tech giant. Surely, you can find erasable pens here.
Target – you can shop for erasable pens on the web, the app, or at physical stores.
Alibaba – is a Chinese e-commerce company that sells different items.
AliExpress – is an Alibaba subsidiary that is also an online retail service based in China.
Cult Pens – is UK's finest pen shop selling pens, pencils, and refills.
Your Local Bookstores – you can also check your local bookstores if they sell pens that write like pencils. However, it is not guaranteed that they do.
What type of pen writes like pencils?
Liquid pencils are the closest you can get to a pen that writes like pencils. However, your options are very limited.
Erasable pens, on the other hand, are widely available. You can erase what you write with these pens, just like what you can do with pencils.
Pens that feel like pencils
Pens that feel like pencils are an entirely different subject. They are still pens, but the writing experience they provide is closer to that of pencils'.
Fine tip pens are your best option. Their tips are slightly scratchy, similar to a newly sharpened pencil. If you are looking for this kind of pen, here are the products you should check out:
Pilot G2 with 0.38 mm tip – has a nice scratchiness but without too much resistance.
Uni Ball Vision Elite Micro – has a vented refill that ensures it would not leak or explode on airplanes. Thus, it is the best choice for travelers.
Pilot Hi-Tec-C 03 Gel Ink Pen – won the Good Design Award in 2012. Some consider it the best pen.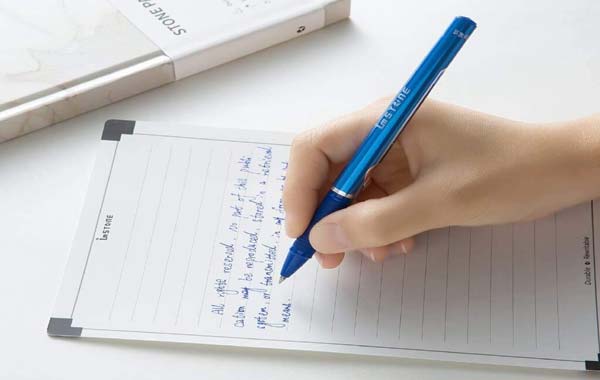 What are pens that look like pencils called?
There is no official term for pens that look like pencils. They are essentially pens, but with a case that makes people think they are pencils.
But if you want to use a different term for them to avoid confusion, you can perhaps call them "pseudo-pencils" or "faux pencils."
Which is the best pen to write like pencils neatly?
If you are writing records, you would want them to be as neat as possible. A high-quality erasable pen can help you with that. Here are the ones best used for this purpose:
BIC Erasable Gel Pen – has a greater contrast with dark surfaces. A pencil would not show up easily on a dark surface.
Lineon Erasable Gel Pens – is lightweight and easy to use. Erasing what you wrote with it is also super easy, so you can do that without compromising the neatness of your records.
Is there a permanent pencil-like pens?
Unfortunately, only one is known to exist, and it is not even perfect. That product is the Sharpie Liquid Pencil.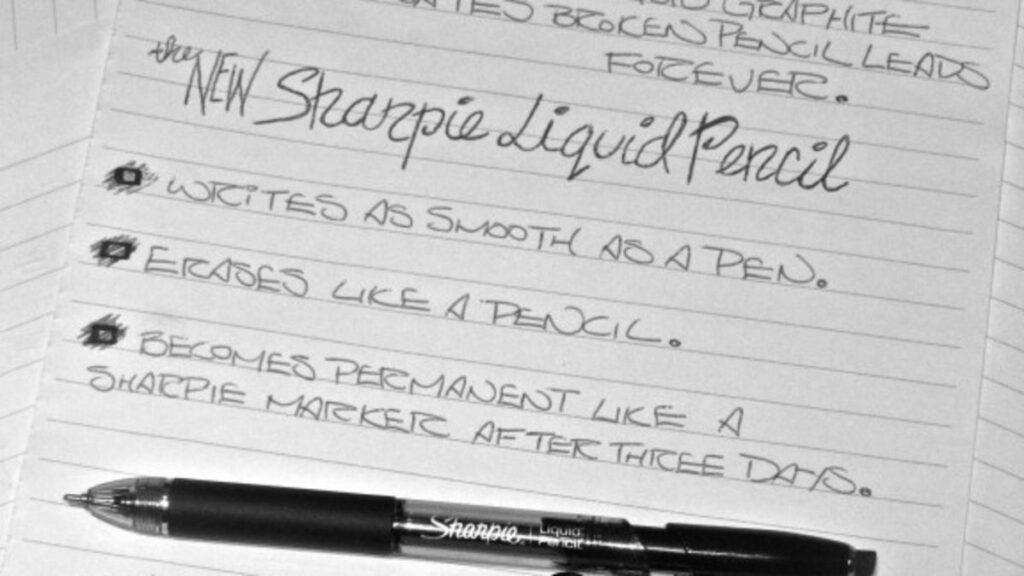 After you write something, you have three days where you can erase that without leaving a mark. After that time has passed, you can still erase it. However, there will be visible marks, albeit faint, meaning you can't fully erase them.