Countless gamers and streamers access Twitch every day for a variety of fun-filled content. Most users prefer to save their games in a special library designed to hold such content.
The Twitch game library contains all games installed through your account and is accessible on all connected devices. You can access the catalog by clicking "Library" at your client apps' top right corner.
Twitch Prime users can easily access subscribed games through the library and manage installed titles. But in some cases, users might experience issues with their Twitch game library.
Missing library files is one of the most common issues Twitch Prime users experience. If you can't find the games in your Twitch library, don't be troubled.
Details in this article make it easy to get installed titles in your Twitch account without losing any useful content.
Why is My Twitch Games Library Missing?
A Twitch games library could go missing for several reasons. Noting these reasons makes it easy to get solutions and easy fixes to a missing games library.
Software glitches
Problems with the overall setup of some old Twitch client versions might cause a user's games library to go missing. Glitches in old client apps usually have bug fixes for several versions.
Uninstalling and re-installing the Twitch client app could be enough to restore users' games libraries in some cases.
Limited time games
Twitch has different subscription levels for games, and some titles could come as limited edition only. Whenever the time a game is allotted to your account elapses, it will become unavailable in your game library.
Paying for a new subscription is an easy way to retrieve missing games from your Twitch titles.
New OS installation
Installing a new operating system on your device could cause your Twitch game library to go missing. A new OS and Twitch login on your device might be avoided by accessing Twitch somewhere else too.
Logging into your Twitch account from another device reduces the chances of losing your game library.
Logging into the wrong Twitch account
Twitch allows users to open more than one account, and in some cases, multiple accounts with the same sign-up information. Some users might forget the particular account they have games installed on and access a wrong one.
Don't ever lose the login details for a Twitch account with your games library: it could be difficult to retrieve.
Refunds
Ordering refunds for a previously purchased game should remove it from your Twitch games library. Refunds for some games might take effect within 48 hours.
Unclaimed games
Twitch users have access to claim certain games within a specified period for it to appear in their games library. Unclaimed games will be inaccessible after some time and will no longer show in your games library.
VPN connection
Using a VPN client to access Twitch with different tunneling IPs could hide a user's game library. Twitch doesn't expressly support the use of VPNs to access its content.
Tunneling to the same location whenever you plan to use Twitch is a safe way to avoid missing content in your game library.
Outdated client app
Old Twitch client apps could miss users' game libraries after several failed or skipped updates. Installing updates to an old Twitch app might solve the missing content in a user's game library.
How to Fix Twitch Game Library Missing
First way to fix Twitch game library not showing: Uninstalling/Reinstalling the app (Windows)
Step 1: Click Start orb
The Start orb is located at your screen's bottom left corner. With your mouse, left-click on the orb or tap the Windows button on your keyboard.

Step 2: Go to Default Programs > Programs and Features > Uninstall a program
Default Programs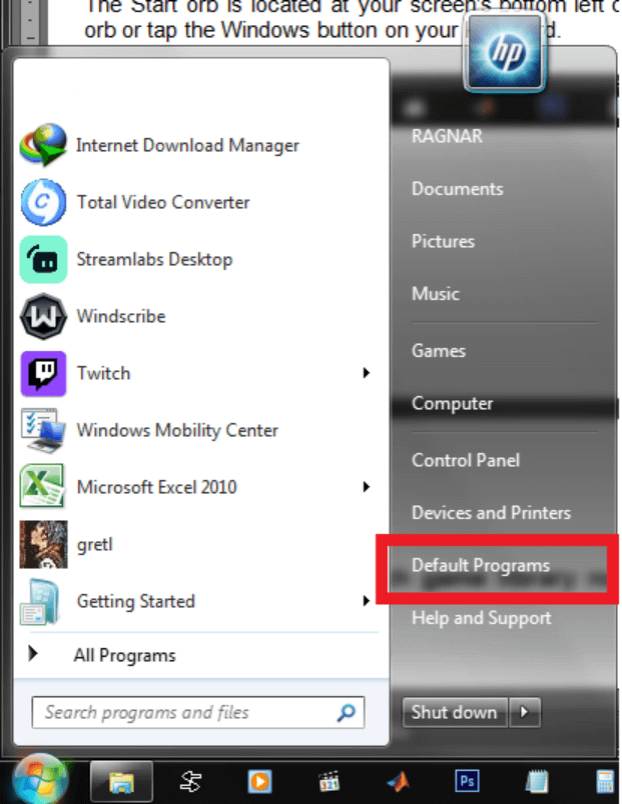 Programs and Features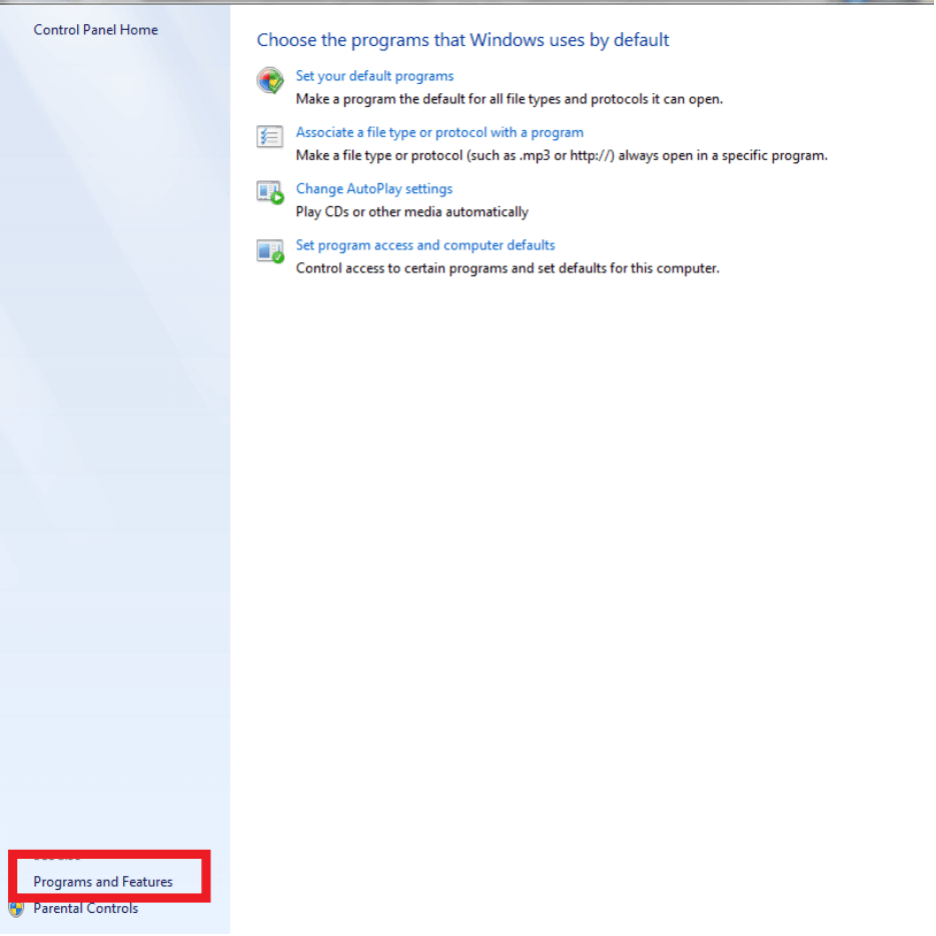 Uninstall a Program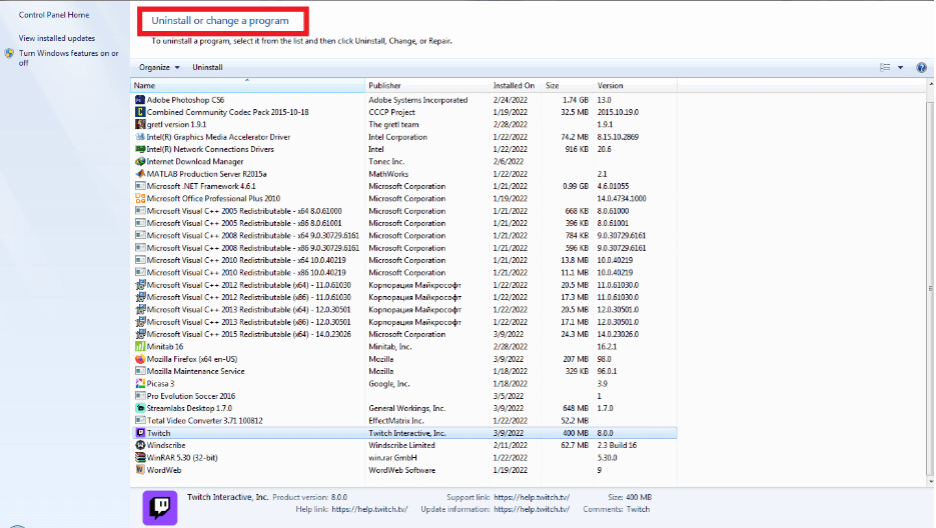 Step 3: Click on Twitch and Uninstall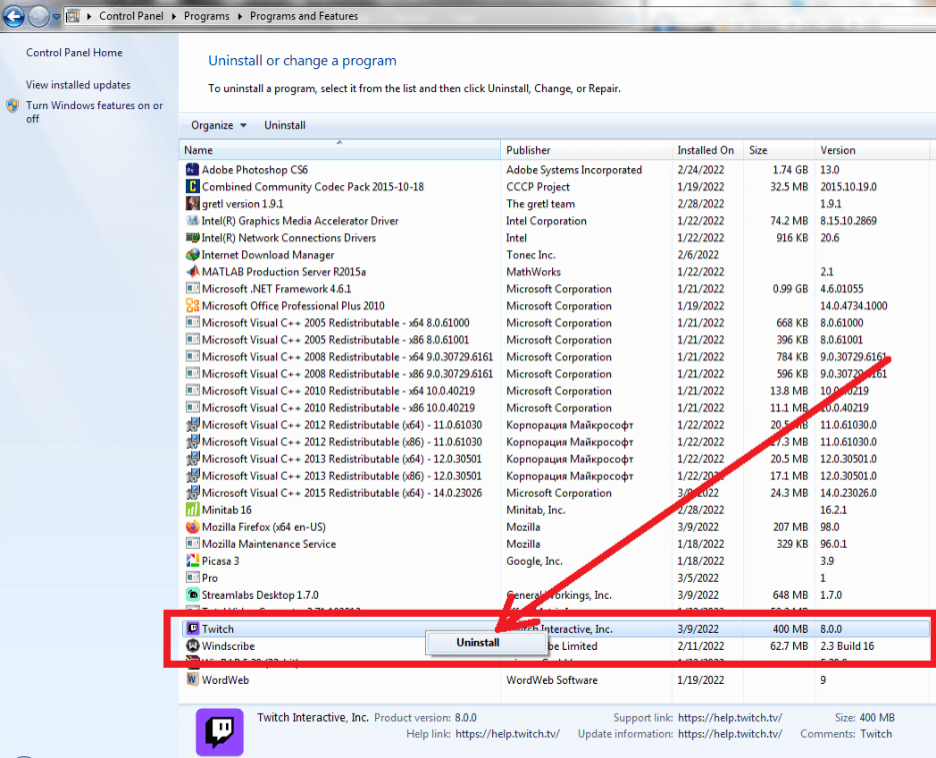 Step 4: Download Twitch
Visit twitch.tv/downloads to access the client app for your device.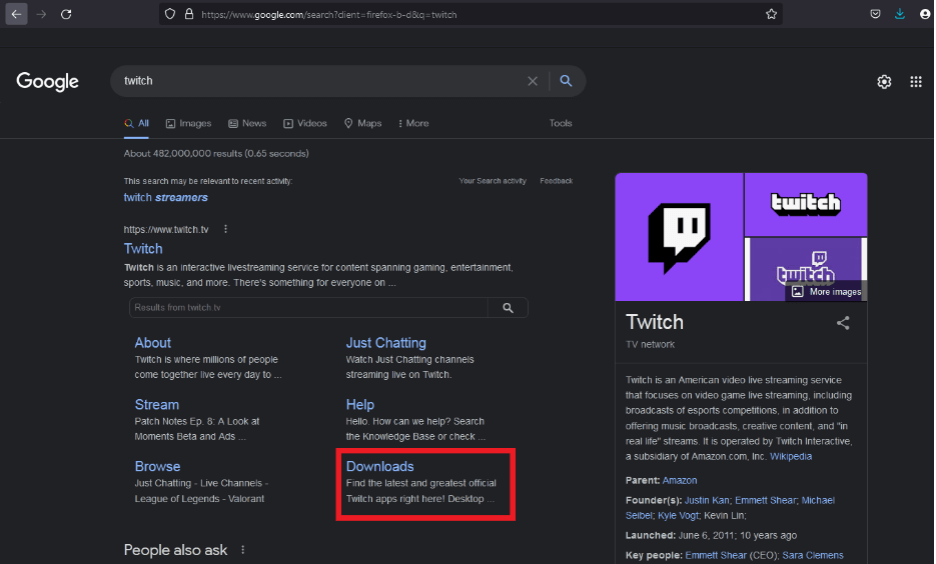 Next, download the app for your device (not the Studio or Soundtrack Beta).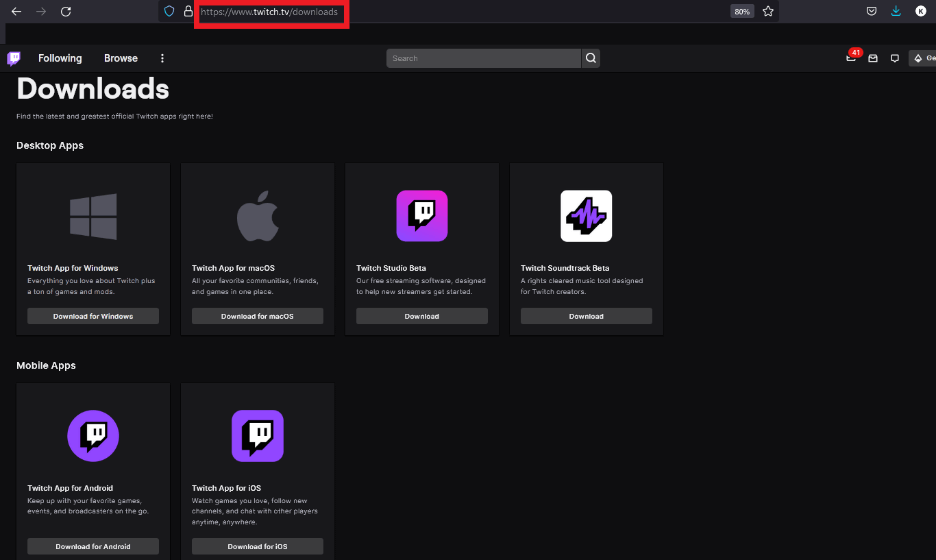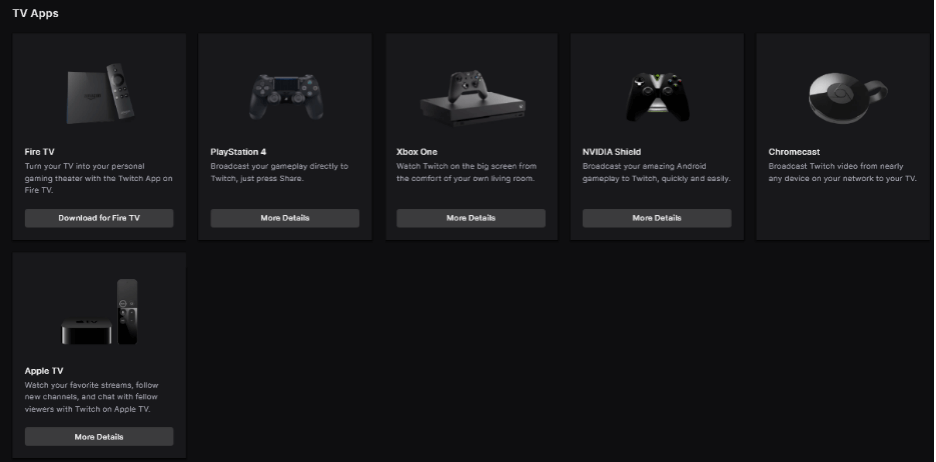 Install your preferred Twitch app and run it to check if your game library is available.
Second way to fix Twitch game library not showing: Run Twitch client as administrator
Step 1: Locate Twitch shortcut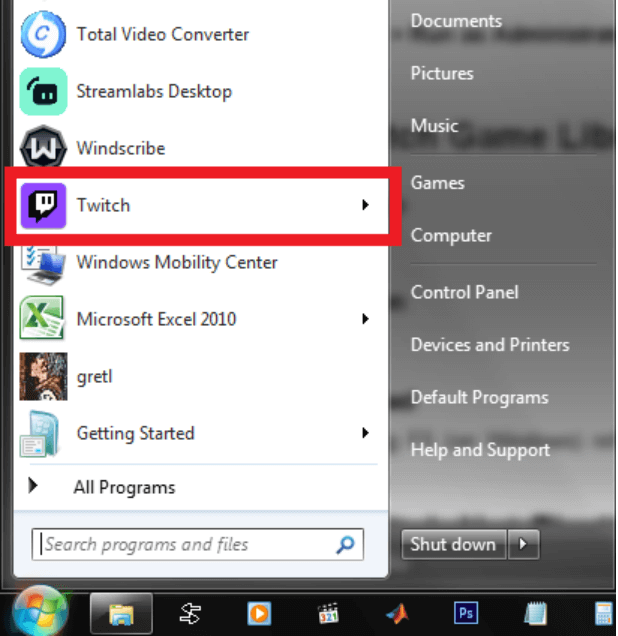 Step 2: Right-click shortcut > Run as Administrator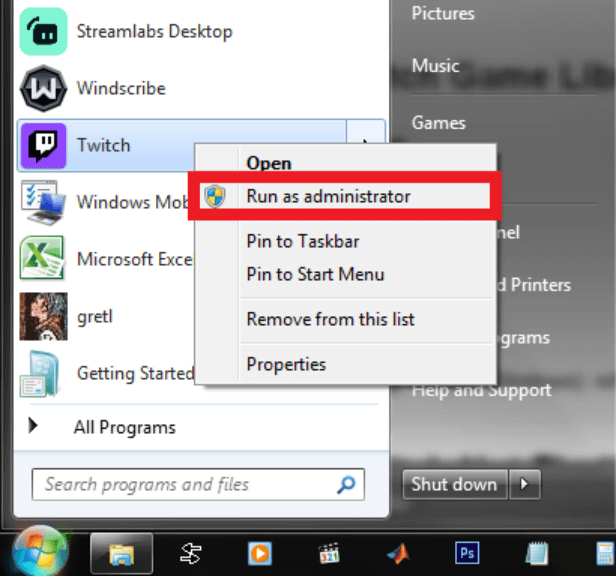 How to Solve Twitch Game Library Not Showing
Step 1: Launch Twitch app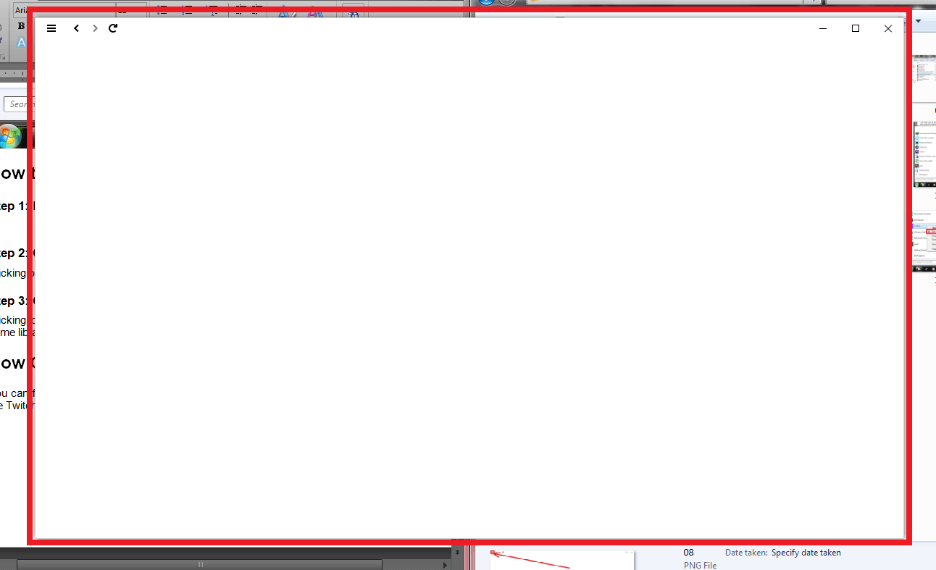 Step 2: Click on Menu icon
Clicking on the Menu icon (three horizontal lines) reveals different options.
Step 3: Click View > Reload
Clicking on Reload or pressing F5 (on Windows) refreshes your client app to reveal current game library content.
How Can I Fix Twitch Not Finding Games?
You can fix a missing Twitch game library by refreshing the client app or by reinstalling/updating the Twitch app.