Zipwake solves many problems boats have. This technology improves your boat ride, regardless of weather conditions. However, like other technology products, Zipwake is not invulnerable to errors.
Zipwake will not function as intended if there is an error. So, it is a must that you understand the error codes and know the corrective actions to each one of them.
You can't control weather and sea conditions. So it is inevitable that you will find yourself fighting these natural forces.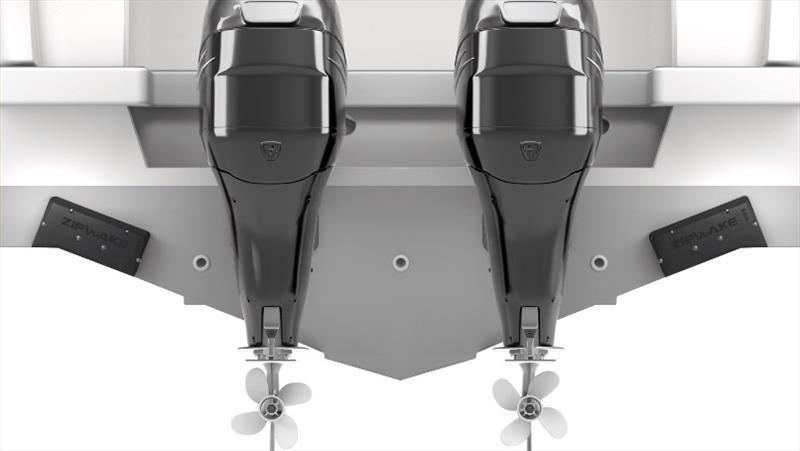 At some point in your boating, your engines will rev up, that throttle will go down, and your boat will begin to plane. And once planning and at the desired speed, you have to face the problems brought by wind and waves. The resistance they cause will make your boat roll, causing it to lose more fuel and lose maneuverability.
Traditional trim tabs can help you in these sticky situations. However, they are often insufficient.
Zipwake, on the other hand, offers reliability and consistency. It is a dynamic trim-control system that is designed to create significantly less drag, produce better lift, and increase acceleration. That results in a more comfortable riding experience and fuel efficiency.
Zipwake can't do these things if it is not set up properly. Thankfully, it will notify you if it detects an error.
Of course, that will be useless if you don't know what the error codes mean. Also, you should know how to solve those issues. Continue reading to know about these.
How do you reset a Zipwake?
Resetting the Zipwake is the answer to many problems. This could be a daunting task if you don't know which buttons to press. Here's a guide to doing that.
Press the Menu button
Select Advanced Setup and press SELECT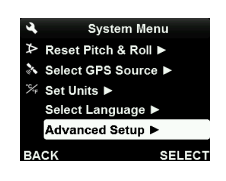 Select Factory Settings and press Select
Press OK on the pop-up window that will appear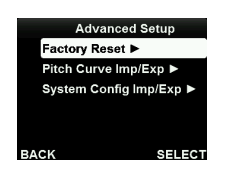 Turn the system on after it has automatically turned off.
How to know if there are system errors in your Zipwake?
The Zipwake's Control Panel (CP-S) and the Servo unit (SU-S) can report errors.
You can know if there is an error through the CP-S display. There will be a flashing red info symbol ('i' inside of a circle) if there is a system error. If there is also a case of SU-S error code, that will be accompanied by a red 'X' mark. A system error will also be flashing for 3 seconds.
What do you do when presented with the error code SU-S: E032?
The error code E032 means "Interceptor Stroke Too Big." It is triggered when the electronic detects the electrical motor operates out of range.
An insufficient power supply is one of the possible causes of this error. To fix the issue, check the battery or charger conditions to ensure the power supply delivers the expected power.
You can also connect the Zipwake to a separate battery to see if the power supply really is the cause of the problem.

Once that is ruled out, check for electrical failure of SU-S. See if the SU-S that reports the error moves at the system turn on. Replace it if it is not operating.
If the SU-S runs longer than normal, there is also a problem. Confirm if the shaft/nut of the servo unit is moving when the motor is running. If it is not, replace the servo unit.
What does SU-S: E128 mean, and how to fix it?
Error code SU-S: E128 means "Overload, Interceptor Stuck."
This could be another power supply problem. Check if there are no temporary voltage drops during operation. Also, verify if the power supply is not connected via thermal/magnetic fuses.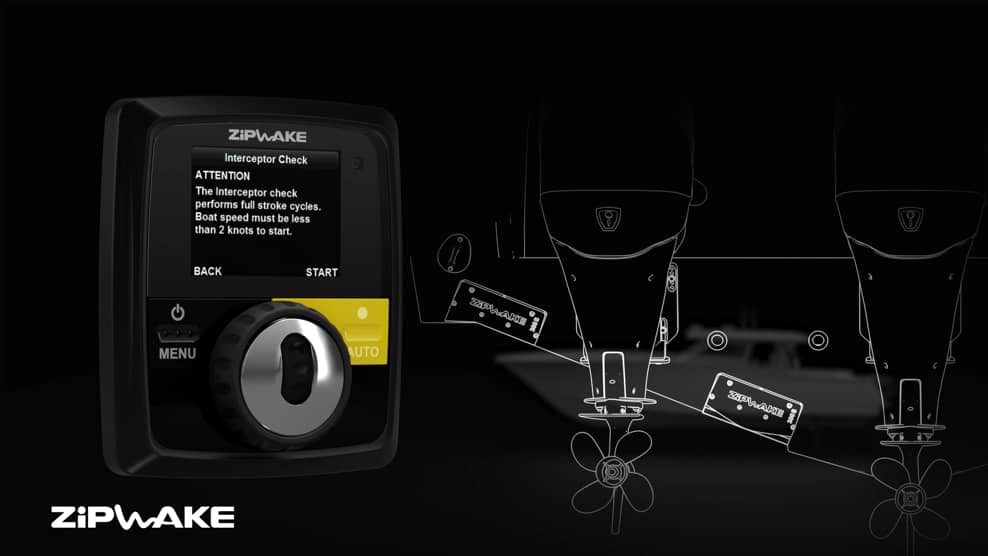 You can also connect Zipwake to another battery to rule out the power supply as the cause of failure.
Check interceptor blades if they are moving correctly. The rods connecting the interceptor blade and backplate should also be moving freely. And, no screws and seals must be missing.
You should correct any identified source of obstructions to solve the problem.
What triggers the error code for "Interceptor Not Connected?"
This error code gets triggered when the system cannot identify interceptor or interceptor pairs.
That could mean that there are no interceptors connected to the DU-S. It could also mean that an odd number of interceptors are incorrectly connected to the DU-S.
Last, there could be a connected servo unit not recognized by the system. Check if the connected units match what is listed in the System Information.
What are the common CP-S errors and their corrective actions?
Here are the CP-S errors and how to solve the issues causing them.
(1) Low Voltage Detect – Battery supply voltage must be greater than 12V. Also, check if the power cable is connected to the battery.
(2) High Voltage Detect – Check the distribution power cable. Also, check battery supply voltage – it must be below 32V.
(4) Rotary Encoder Failure – Check if any buttons or wheels are stuck. You can also spray fresh water to remove dirt on the control panel front.
(8) Accelerometer Failure – Turn off the system, wait for 10 minutes, and then turn it on again.
(16) Gyro Failure – – Turn off the system, and wait for 10 minutes before turning it on again.
(32) High Circuitboard Temp – mount the panel in a cooler location.
(64) GPS error – check GPS source and status on the GPS source menu page. If using external GPS or NMEA 2000 GPS, check cables for damage. Also, ensure the NMEA 2000 GPS is turned on.
(128) Software exception error – restart the Zipwake.
(512) Too Few Interceptors – Check the servo cables for damage and clean and reattach the connectors on the distribution unit. If using only one interceptor, it is installed on distribution unit Port 3.
(1024) CAN-bus error – Check system cables for damage. Disconnect all interceptors and flybridge control panels, then reconnect them one by one. Determine which is the failing unit and replace it.