Do you need to buy something now because of the flash sale offer or a one-time deal that will never happen again, but you don't have enough cash to proceed to checkout? Don't worry, Klarna would save your day.
If you are unfamiliar with the app Klarna, this Swedish fintech company was founded 18 years ago to help solve the problem of people not having enough cash during times of need. They not only offer that- they also offer sales and discounts on different items if you avail of their service.
However, signing up for an account on or even using this platform might not be as easy. Sometimes, users come across the 'sorry we couldn't approve you for this option' error.
If you also have this problem right now, this article will be discussing the next steps that you should do, so keep on reading.
Why Is Klarna saying sorry we couldn't approve you for this option?
We all know that fintech and credit companies are quite strict as to who is trying to use their services and what type of products are they going to approve. Before you are able to get approved to use the app, according to their website, you have to make sure that:
You are 18 years old.
You have a good credit history.
You don't have a lot of debt.
You have a bank that you can link to the site.
You are trying to buy something that you can pay for.
If you are underaged, have a ton of pending debts, or have a really low credit score, and you are trying to buy high-end luxury items that you cannot afford in the first place, of course, you would not be able to use their services.
However, even if you have ticked all of the items in that list, there are still those unfortunate instances when your application on Klarna is denied.
Why does Klarna say sorry we couldn't approve you for this option please choose a different payment method to create your one-time card?
Klarna would really give you the "sorry we couldn't approve you for this option, please choose a different payment method to create your one-time card." error if you did not meet their requirements for financing that were stated above.
However, if you know that you have a high credit score, you don't have any pending unpaid debts, and you pay every cent that you owe and they still declined to give you a one-time card, you might also wonder why.
Here are some other reasons why Klarna didn't approve your one-time card:
You have too many items in your cart.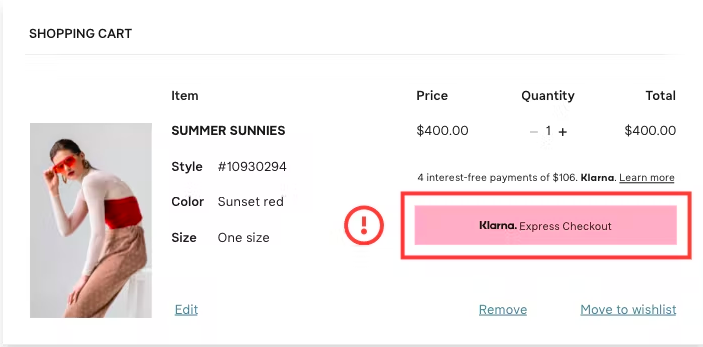 Although Klarna makes it clear that there is no limit as to how many products you should have in your cart, this doesn't mean that it will not pose a problem for you. These products would still have to be approved by Klarna, and this may actually be the reason why your request for a one-time card gets declined.
Solution: Go back to your account and start deleting all the items in your cart. Refresh the page and you can try again.
You have used Klarna more than twice a month.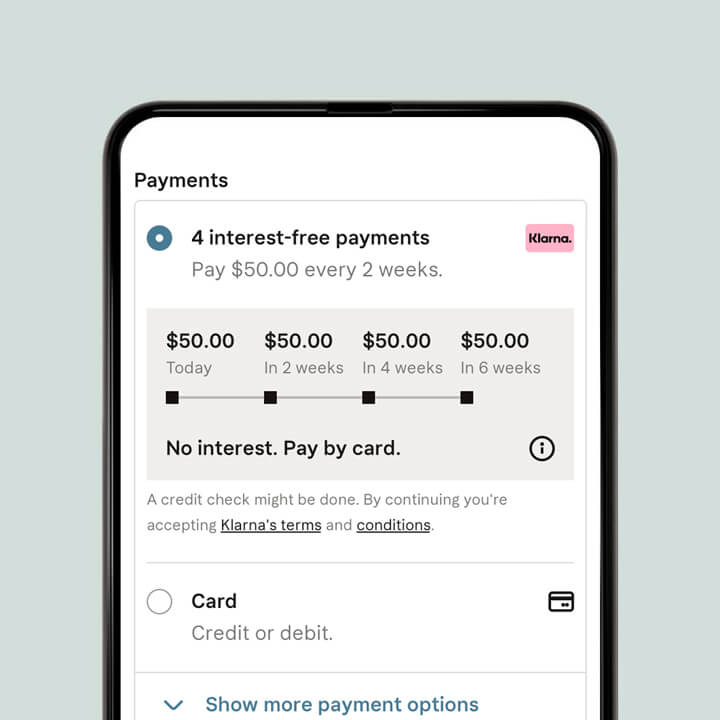 This reason applies to existing Klarna customers. It is no news that Klarna has a very meticulous and strict fraud-prevention system that screens its users to ensure that all debts are going to get paid. Now, this fraud-prevention system detects the purchasing activity of each user, and if somebody uses their services multiple times in a short span of time, that account will be flagged due to fraudulent behavior. To be safe, it is advisable that you limit the use of Klarna to at most twice a month so you wouldn't get errors in applying for a one-time card.
Solution: Limit the use of Klarna to just two transactions per month to avoid being flagged by their fraud-prevention system.
They have detected you comparing their prices with other merchants.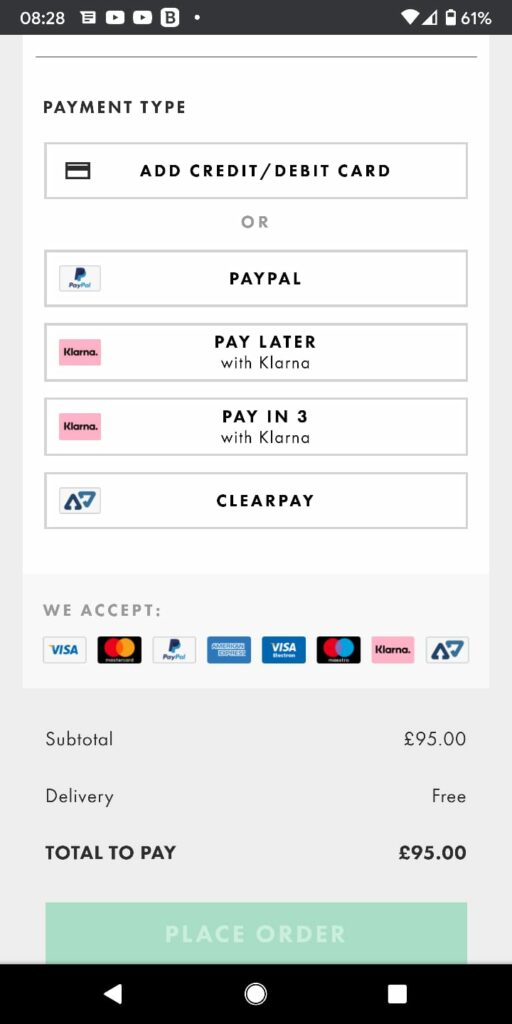 A lot of customers have expressed their frustrations online regarding the denial of their one-time Karna card request despite their good credit and their ability to pay. What they don't know is that this app is very keen on customers who click the 'Pay later with Klarna' button and not proceeding to checkout immediately as this is assumed by their system that you are trying to compare their prices with other apps. If you have been clicking the 'Pay later with Klarna' button a lot without actually buying something and you wonder why you can't get approved, this might be the problem.
Solution: Unfortunately, the best that you can do is to contact customer support and supply supporting documents proving that you can pay your dues on time.
Klarna's system is down.
Applications like Klarna experience a lot of technical hiccups too, and that is pretty normal. They might have been trying to update their website or just improving their services to their customers. If you have applied for a one-time card when their system is down, you really have no chance of getting approved.
Solution: At times like this, the best next move is to contact their customer support representative.
How do I get approved for Klarna again?
To get approved for Klarna again, you have to give the updated documents that they need, you have to prove that you have a high credit score and that you will be able to pay your monthly payments. You also need to keep in touch with their responsive customer representatives to guide you throughout the entire process.
If you need any assistance further assistance on this topic, you can talk to a customer representative through this link.