First, you'll see your brake monitor on your dashboard light up; then you will hear that grinding noise every time you step on your brake pedal. The problem? Worn off brake pads. And chances are, you might be looking for a replacement if you have reached this article.
If you want to know which company makes Toyota brake pads, the answer would be the Toyota company itself. There's this so-called Toyota Genuine parts where they manufacture the spare parts (in this case, brake pads) that you will need for your car.
Since these parts are the exact parts that your vehicle was built with and created by Toyota itself, you can be more confident with their quality and that they are less likely to cause you any trouble in the future.
If you want to know more about Toyota brake pads, how where they are made, and other information about this topic, read on!
What brand is OEM for Toyota brakes?
The Original Equipment Manufacturer or OEM for Toyota brakes are the following:
Akebono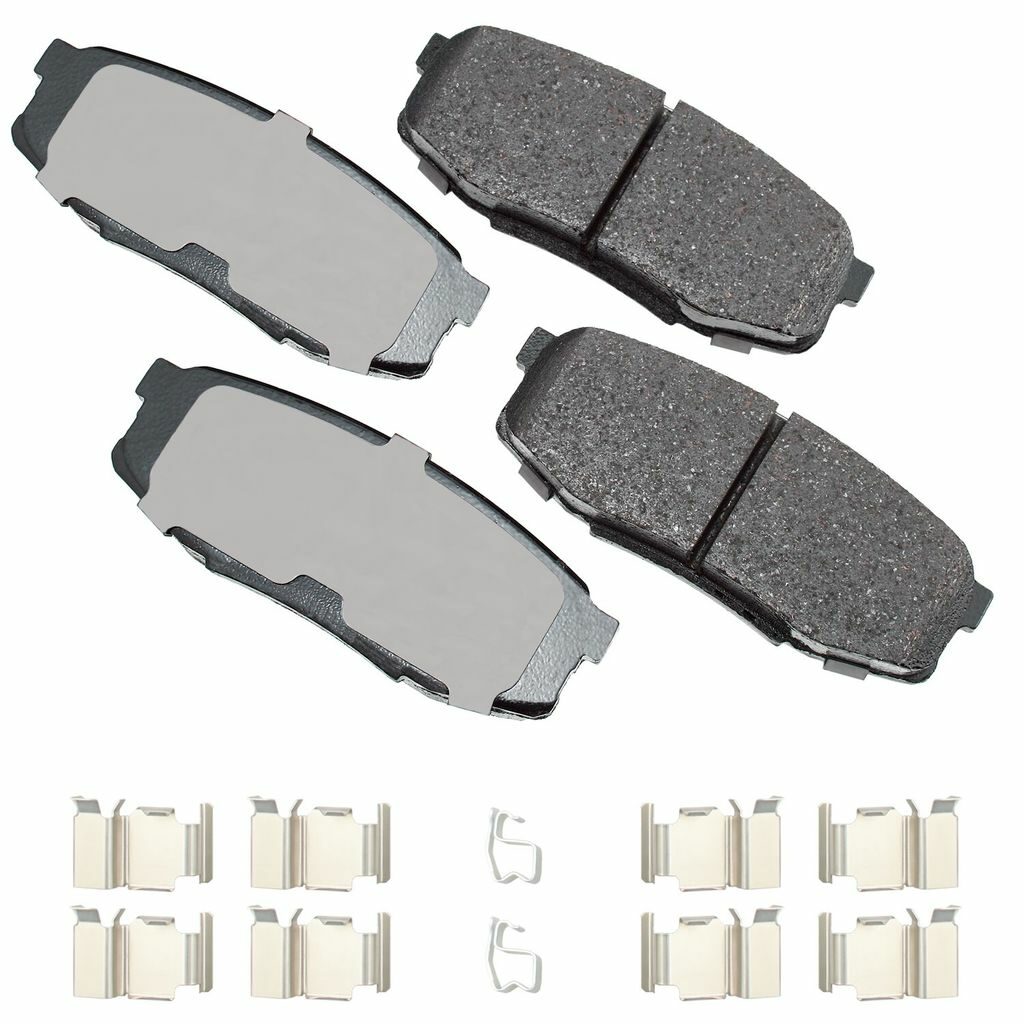 Akebono, like Toyota, is a Japanese brand that was founded way back in 1929. Coined as "The Brake Experts", this is one of the big brands in the automobile industry, that was able to expand not only in their country but in the international markets as well. As of today, they produce industry-leading replacement brake pads for all types of vehicles, such as their Ultra-Premium Ceramic Brake Pads that are reliable, smooth, provides maximum friction, deliver the required stopping power, and most importantly, are compatible with Toyota vehicles.
According to their website, these are the main features of their Ultra-Premium Brake Pads:
No break-in required
Consistent pedal feel
Ultra-low dust
Vehicle-optimized ceramic formulas
High fade-resistance
Unrivaled stopping power
Longer rotor life
Unparalleled research and design
Bosch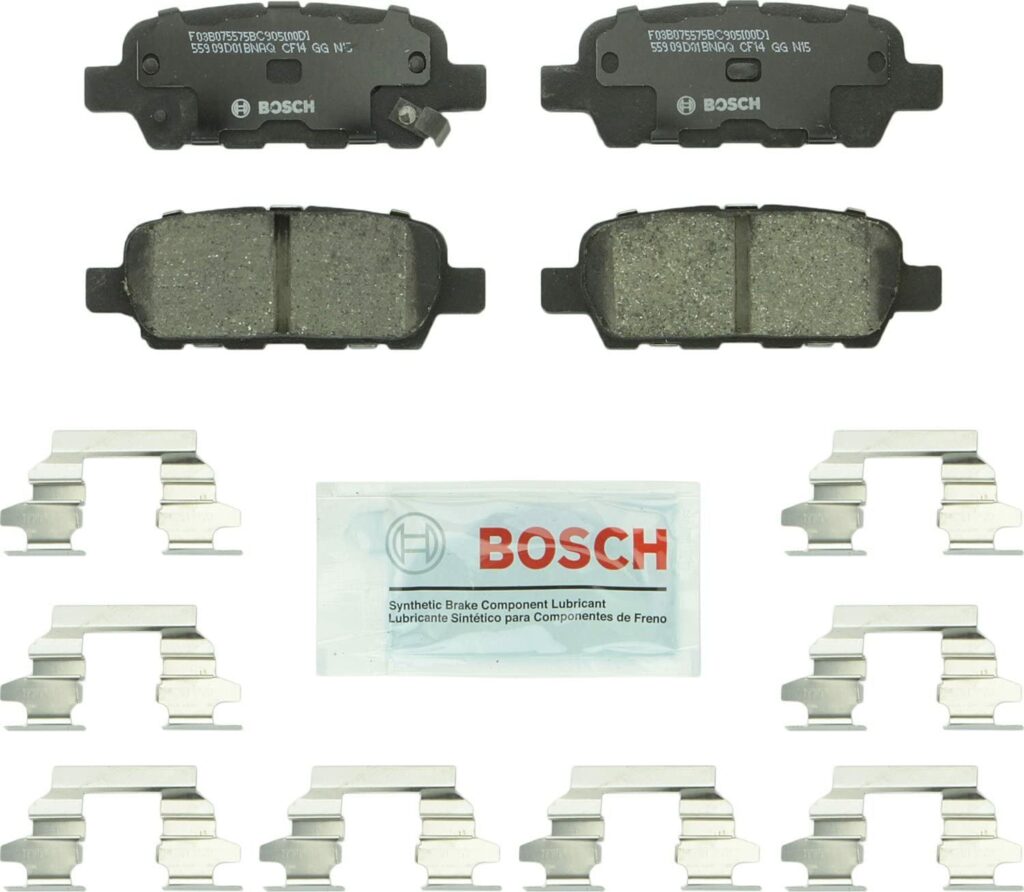 For 100 years, Bosch has already dominated the automobile industry all throughout the world. But, what most people don't know is that Bosch also manufactures brake pads. In fact, they produce both frictions and cast iron components for almost all major car companies.
Bosch produces brake pad frictions for all leading global car manufacturers, including VW, Ford, Volvo, Audi, Mercedes Benz, BMW, and Toyota. Additionally, they supply a wide range of ancillary products used in the production of brakes such as metallic bearings and drums.
This company promises excellent performance, durability, and exclusive innovations to produce the best auto parts, just like your brake pads.
Their most premium brake pads- the QuietCast™ Premium Disc Brake Pads include the following key features which they have also posted on their website:
OE style rubber core shim- for lower noise, increased brake strength, and corrosion resistance
Friction material
Powder-coated backing plate- to prevent rust and corrosion which prolongs the product life of the brake pads
Slots and chamfers- for proper fit and function
Hardware kit and synthetic lubricant
Aisin/Advics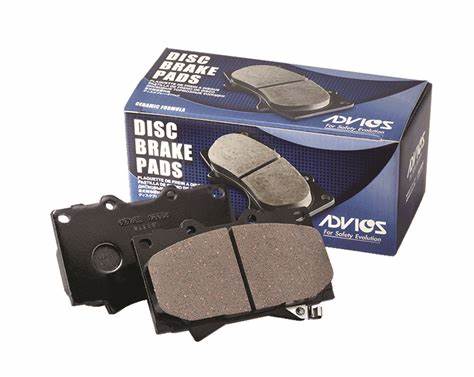 AISIN, a European company built in the 70s, is infamous for providing items in practically every area relating to automobiles, including drivetrains. These goods include braking systems, auto fluids, cooling systems, engine systems, drivetrain systems, and clutch systems.
They are also well-known for the brake pads that they manufacture for all types of vehicles, and most leading car manufacturers and experts would actually recommend them for their high standard of quality.
Their Advics Brake Pads are OE-matched and created using carbon ceramics, non-steel organic formula. They are engineered to provide consistent and reliable braking functionality with low noise and low vibration that could last for a long time.
The features of their brake pads, as obtained from their catalog, are the following:
Consistent braking performance
Carbon ceramic materials
Superior quality meets or exceeds OE specification
Longer pad and Rotor Life
Quiet and smooth operation under all conditions
Extremely low noise
Reduced vibrations
Textar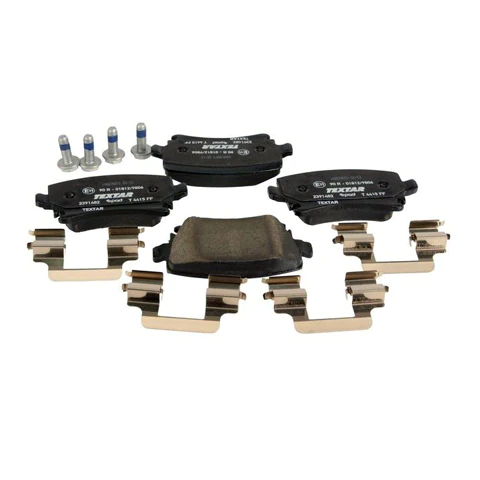 Textar has a long history of producing premium brake pads for almost 100 years. This brand has worked with various automobile companies such as Audi, BMW, Mercedes, Porsche, Volvo, VW, Fiat, Shelby, Bugatti, Lexus, and Toyota to create the best braking systems in the automotive world.
The manufacturer makes several different types of brake pads for both street use and track use. They generally come in red or black and can be identified by their Textar model and the model number on their packaging.
Some of their most recent and popular brake pad models is the Textar Epad, which are made of ceramic composite and will last much longer than typical pads. They also take pride in the product life of their brake pads and how they don't create much noise or accumulate much dust whilst in use.
Textar Epad claims to have the following features:
Resistant to abrasion
Low noise
Long product life
Now that you know the most popular brands that carry and make brake pads for Toyota vehicles, it would be more insightful if we discuss what makes OEM different from genuine vehicle parts, and what should you get for your car.
Genuine car parts are the components that your car came with when you purchase them. Of course, these parts would be of utmost quality since they are brand new and it will definitely work for your vehicle's make and model. If you are driving a Toyota and would want to purchase a brake pad directly from them, you are most likely to get a genuine car part that carries the name and the Toyota logo as well.
OEM or the Original Equipment Manufacturer parts are the parts that were manufactured by a different company, but make parts for the vehicle maker. For Toyota, they work with the brands stated above to manufacture the same quality brake pads that their customers can use for their car.
Aftermarket parts, on the other hand, are the vehicle parts that are manufactured by a different company that isn't really affiliated with your carmaker. The aftermarket parts are generically created by companies that are owned by non-automative companies or companies that simply manufacture those parts.
Does Toyota use Akebono Brake pads?
Yes, Toyota is one of Akebono's OEM customers, and their relationship goes way back to 1968 when Akebono established Hosei Brake Industry Co., Ltd as a joint company with Toyota Motor Co., Ltd., Aisin Seiki, and Toyota Iron Works.
Akebono Brake Experts are not only a trusted OEM of Toyota but their customer list includes Ford Motor Company, General Motors, Honda, Isuzu, Mazda, Mitsubishi Motors, Nissan, Stellantis, Subaru, and Volvo.
What are Genuine Toyota brake pads made of?
Toyota brake pads are usually classified as metallic, organic, semi-metallic, and ceramic. This automotive company never really discloses the exact composition of their brake pads to the public, but its common brake pad materials, as stated on their website, are the following:
Fiberglass
Phenolic Resin
Mineral Wool Fibers
Mineral Fillers
Metal oxides
Carbon (Graphite)
Friction Dust
Asbestos
Barytes
Lime
Potassium Titanate
Steel Wool
Rubber
Ceramic Microspheres
Sea Coal
Copper
Ceramics
Carbon Fiber