Aside from your car's engine, keep an eye out for your tires. Costs for buying and installing new tires can accumulate over time, and it is always a great option to look for discounts.
Costco offers great discounts and free tire maintenance for their customers. The best time to buy tires at Costco is from February to April and October to December. Around these times of the year, they often offer penny installation for specific brands of tires and even $70 to $80 off of selected brand tires.
Here, let us talk about how Costco might be your next best tire stop because of their discounts, installation system, and great overall experience.
Costco tire appointment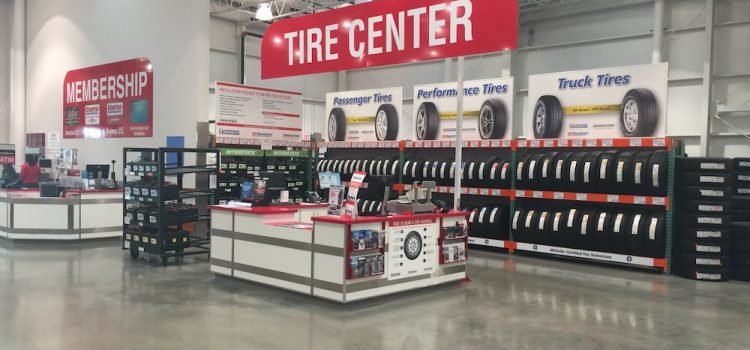 Installing a tire you just bought can be bothersome. But not at Costco. Tire installation at Costco offers a smooth and hassle-free appointment with high-quality installation mechanisms.
You need to decide on your schedule to set the appointment. Costco gives you the option to schedule your appointment right at their store warehouse or online through this link.
As a bonus, you can wait for your car tires' installation while you shop at Costco. There is no wasted time for you, especially if you worry about running errands on the same day.
The benefits of shopping for tires at Costco do not end here. You can easily see how superior they deliver their services.
Other warehouses or tire installing garages use compressed air to install your car tires. However, Costco steps up and uses nitrogen to fill them up. Nitrogen gas helps retain the air pressure inside the tire better than regular compressed air. So, you benefit from longevity and fuel conservation.
Costco's tire techs will even put a new rubber valve stem on your tires during installation. They also offer tire pressure monitoring valve systems and other accessories, but for an additional fee.
The services offered by Costco to your car tires do not end with installing them. They offer a five-year warranty that covers road hazards. If you damaged your tires during "standard legal vehicle operation," Costco will repair or replace your tires.
Does Costco always have tire sales?

Customers are always looking for marked down prices to help add more savings to their wallets and Costco has always been generous in giving its customers sales most times of the year.
You can always keep an eye out for their tire brands' discounts that are given at different times each year. You can get up to $80 off on great brands.
Also, try to catch their penny installation for a ton of savings. Costco is famous for its offer of installing car tires for just one penny for each tire. With this promo, you get $60 of savings.
If you are particular about the brands of your car tires, Costco has something for you. This warehouse offers Michelin tires discount at an estimate of every other month. Their tire discounts are an alternation between the brands Bridgestone and Michelin.
So, Costco is very generous in offering tire sales. Make sure to buy your tires and schedule installing them at these discount rates.
Is Costco the cheapest place to buy tires?
Costco can give you excellent deals when you buy their car tiles. You get both the good quality tires at affordable prices, along with the ease of setting an appointment and long-term maintenance.
However, Costco is not the cheapest place to get your car tires. Do not be mistaken; Costco offers car tires for around $166 each if you buy four. This price is already very competitive when placed side by side with Walmart, with $203.99 a tire, and Big O Tires at $965.
Fortunately, Costco offers lots of coupons to give their beloved customers even more discounts. You can get big discounts on known tire brands like Michelin, BF Goodrich, Goodyear, and Bridgestone at different times of the year.
You need four tires in an average car. Costco offers another coupon to cut down costs if you buy a set of four tires all at once. Also, it does not end here as members get more cost coverage.
Do Costco members get discounts on tires?
Costco membership perks cover tire services. You get the benefit of their Installation Package inclusive of Lifetime Maintenance Services.
The lifetime services include tire pressure checks, balancing, rotations, and minor flat repairs. Members also get free nitrogen inflated tires when installed at the Costco warehouse.
When you buy tires from Costco, your membership will pay for itself because of the money you save from the store's prices and penny installation bargain.
Costco is a decent place to get your new car tires purchased and installed. If you plan to shop here more often, membership perks will be beneficial in the long run. So, if you are considering Costco as your next tire, this article hopefully gave you your needed information.