Quality cabinets are a must in any home. They determine the style and layout of the kitchen you achieve. Furthermore, they determine the amount of storage space, the durability, and the convenience of your new kitchen.
Forevermark and KraftMaid are two of the most known cabinet providers. You can't go wrong with the former, as its cabinets are high-quality. On the other hand, be wary when buying from KraftMaid as the positive-negative reviews ratio is around 25 – 75%.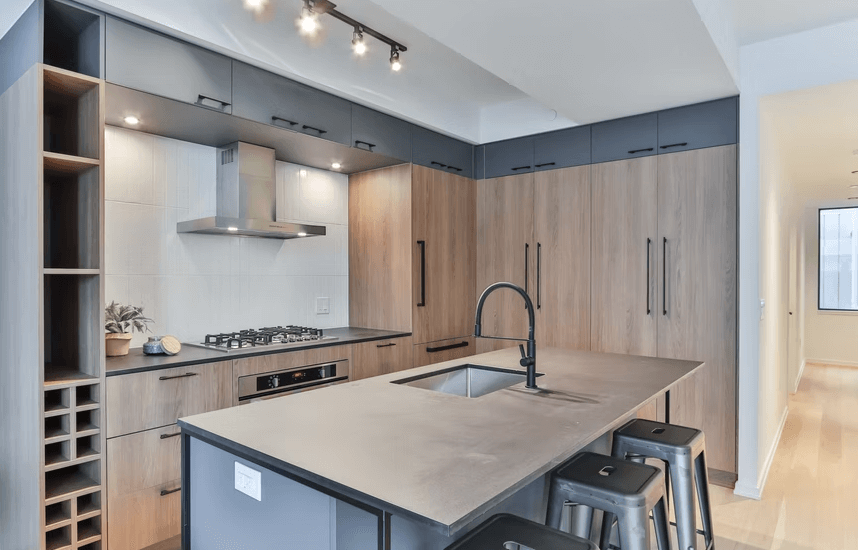 Here is some of the information about the two, plus direct comparisons.
Forevermark cabinets vs. KraftMaid: manufacturing site
Forevermark Cabinets are manufactured by the American cabinet producer group The Shekia. While the company is based in the US, it manufactures its cabinets in China.
On the other hand, the Masco Retail Cabinet Group manufactures KraftMaid brand cabinetry. It is based in Middlefield, Ohio. Unlike Forevermark, which has separate headquarters and manufacturing sites, this company seems to do them simultaneously.
KraftMaid may have a faster delivery time because they don't need to get the cabinets from overseas.
Forevermark cabinets vs. KraftMaid: quality
Forevermark cabinets are of high quality. The Kitchen Cabinet Manufacturers Association has awarded Forevermark Cabinetry's quality.
The KCMA is an independent group that tests cabinets from different manufacturers. If the cabinets pass the group of tests, the organization gives the company a "KMCA certificate." That has high value because the KCMA is nationally recognized and respected as an authority in the kitchen cabinetry field.
Cabinets must pass 14 requirements. After that, cabinets must pass 8 categories of tests to get a KCMA certificate.
Forevermark cabinets passing those tests is a testament to how durable and high-quality their cabinets are.
Forevermark cabinets are highly functional, practical, and also stylish. They feature durable finishes and paints, solid wood construction, and superior hardware. Thus, you can rely on them to support high-traffic and busy kitchens.
KraftMaid also carries the KCMA Quality Certification Seal. However, please still be wary. Several reviewers are not satisfied with their KraftMaid cabinets.
You can see that on KitchenReviews and KitchensRated. Only 28% of the customers recommended buying from this company on the former. Only 56 people said they were very satisfied, while 137 said the opposite.
The reviewers said that the cabinets looked unfinished and bad, were peeling away from moisture, or were damaged. One even said that it was the "Worst product they could ever buy."
The people on KitchensRated reacted the same way. A whopping 42% of the reviewers gave it a 1-star rating. They claimed that the cabinets were damaged, and the company refused to reimburse or even replace them.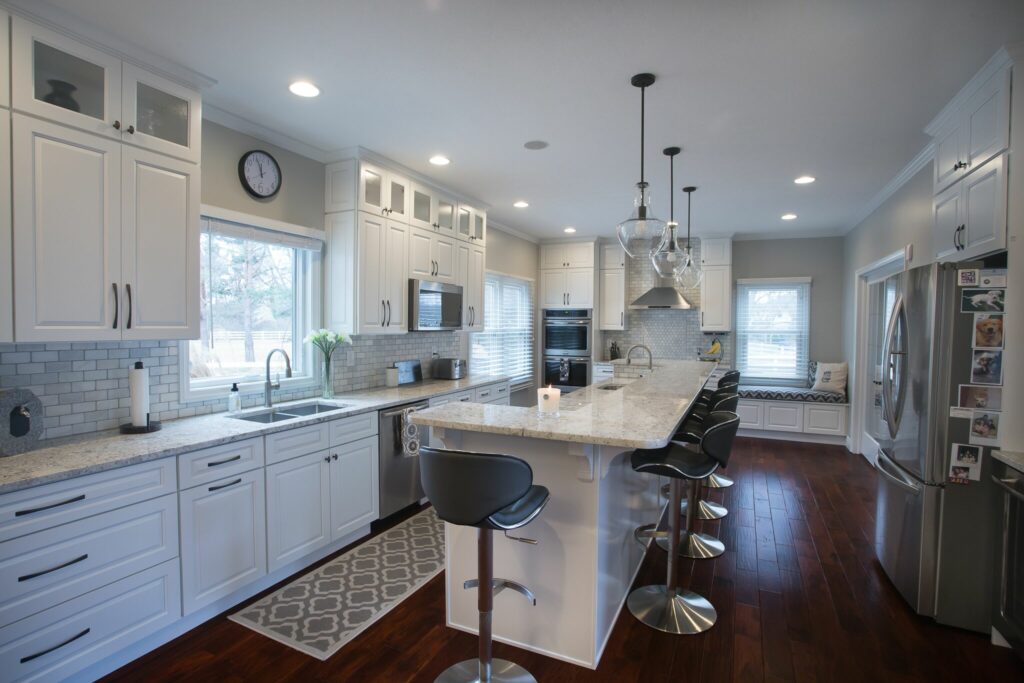 That's why it is difficult for us to recommend this brand.
Forevermark cabinets vs. Kraftmaid: materials
Forevermark's material consists of wood veneers and solid woods on their plywoods in making cabinets. The company also provides good and durable quality materials like solid American maple, solid birch, solid oak, and bamboo.
On the other hand, KraftMaid customizes its materials from hard to soft. The softwood materials come from evergreen trees such as the spine, cedar, and spruce, while the hardwood materials come from broad-leafed trees such as hickory, maple, cherry, birch, and oak.
Forevermark cabinets vs. Kraftmaid: customization options
Both companies seem to be making semi-custom cabinets. They have set cabinet designs, but you can customize some parts of them.
Forevermark has a wide collection of cabinet designs. Its K-series cabinets have 6 color variations; the Town collection has 4 color variations, and the Shaker collection has 5 color variations.
Aside from color, you can choose what type of wood to use on your cabinet. And, of course, Forevermark takes measurements from your kitchen or bathroom to ensure its cabinets will fit perfectly.
KraftMain is doing the same. It offers built-to-order cabinets that are semi-customizable.
You can choose the perfect blend, style, or customization in their semi-custom kitchen cabinets. The finest materials let you build a cabinet based on your exact specification. After completing designing it, choose your desired finish and decorative hardware.
KraftMaid made this active choice of making semi-custom cabinets instead of fully-customized cabinets to cut steep prices and extended lead times.
Forevermark cabinets vs. Kraftmaid: maintenance
Cabinets from both companies should be dusted and cleaned periodically. But they require minimal maintenance. How you take care of the cabinets from these two is very similar.
The first tip, wood cabinets don't like moisture, so keep the cabinets dry. Be sure to clean water or spills immediately.
When dusting the cabinets, use a lightly damp cloth. Do not use spray-type polishes containing petroleum solvents. Likewise, do not use dish towels as they can contain grease.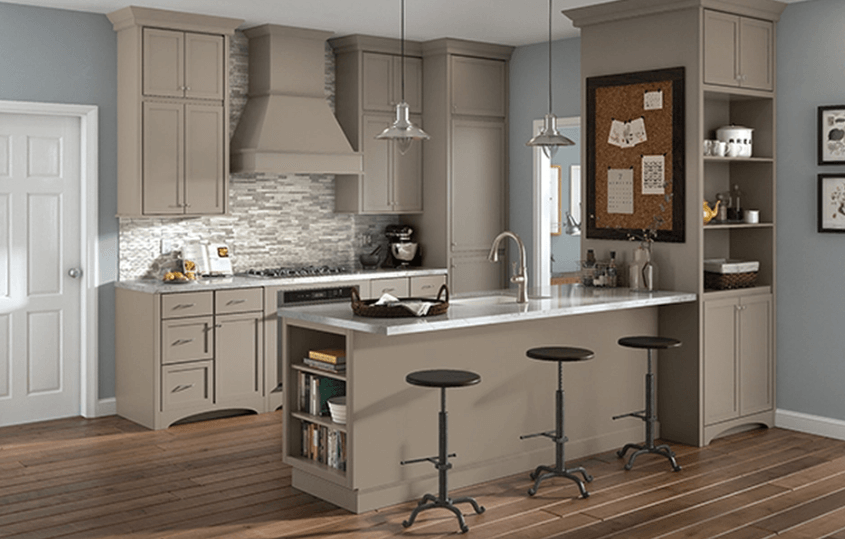 You can utilize mild detergent and warm water for a more thorough cleaning. Alternatively, you can use baking soda and vinegar. However, avoid using abrasive cleaners, scouring pads, or powdered cleansers.
Waxing is also not recommended.
Finally, follow the grain of the wood to avoid causing scratches to the cabinet.