Produced by one of the most renowned engine oils, Castrol GTX is conventional motor oil that provides sludge protection to prolong engine life. It is good oil if you drive in severe conditions, resulting in a build-up of sludge.
It features a double-action formula that can remove sludge and prevent future sludge formation, extending the life of your engine. It also offers protection against thermal breakdown and viscosity. The other notable benefit of this oil is that it can help minimize oil consumption.
Its additive blend features Castrol's TriShield Technology that traps particles to prevent sludge buildup that can cause damage. This oil can go for intervals of 3000 to 5000 miles.
Is Castrol GTX Ideal for High Mileage?
Yes, Castrol GTX High Mileage is specifically designed for cars with high mileage engines. It is a leading brand for any car owner that intends to extend the life of their high mileage engine.
While you can use this oil in younger cars, it is best suited for cars with more than 75,000 miles. It features an advanced formula that is made using state-of-the-art technology to protect your engine against harmful deposit buildup.
Besides, it can prevent engine deterioration and wear and extend the life of your engine. Also, this oil can help lower oil consumption and minimize oil spills and leaks.
Is Castrol GTX Good for Motorcycles?
The right oil for your motorcycle is important to ensure great performance and instant acceleration. Castrol Full Synthetic Motorcycle Oil is engineered with advanced chemical formulations to help minimize friction and ensure pulse-quickening acceleration.
Compared to other motorcycle engine oils in the market, its unique blend formula ensures superior acceleration and fast response at the touch of your throttle. If you own a four-stroke engine motorbike, Castrol Power 1 4T 10W /40 may be ideal for you.
Their full synthetic oils are ideal to use in most modern bikes with small oil sumps and operate at high temperatures. This oil also does well with off-road, track, and road-going motorcycles.
Castrol GTX Oil vs. Pennzoil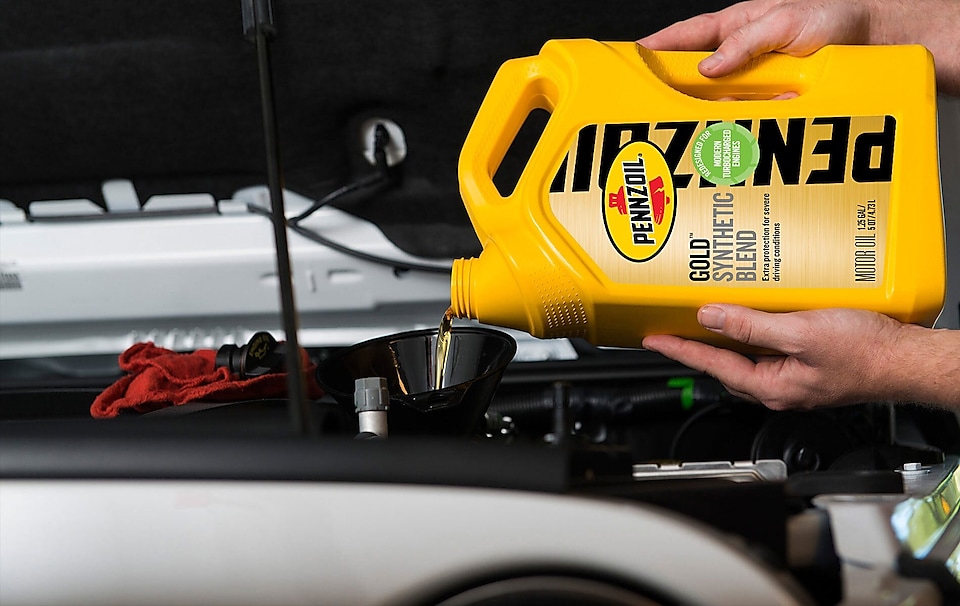 If you are looking for conventional oils for your motor, you've probably thought about Castrol GTX and Pennzoil. Castrol oils are formulated using Titanium FST to ensure maximum engine performance even in extreme pressure.
It is especially useful during cold starts. However, it is more costly.
Unlike Castrol GTX oil, Pennzoil, which is owned by Shell, is more affordable and quite easy to find on the market. This full synthetic engine oil is safe to use on diesel or petroleum motors and does well for high-road driving conditions.
It also contains cleaning agents and can help improve your car's mileage in the long run. The oil is made with pure plus technology and has lower viscosity during low temperatures.
It has excellent viscosity control, making you use less effort to pump the engine at severe temperatures.
Castrol GTX Oil vs. Mobil Oil
The Castrol Edge is created from 100% synthetic blends and is designed for high performance for high mileage engines. Unlike Mobil oil, this oil is formulated with state-of-the-art Titanium technology that gives it more viscosity stability.
It offers excellent protection against wear and tear and gives long-lasting performance. It contains titanium particles and is mostly suited for American and European cars.
A downside of this oil is that is not readily available in most physical stores. Compared to Mobil oil, Castrol GTX oil is more affordable.
Like Castrol, Mobil is a top lubricant brand with a sizeable share in the petroleum market. Some of its most popular brands include Mobil 1, Mobil Super, and Mobile Delvac.
The company is an industry leader when it comes to the research, development, marketing, and manufacturing of synthetic base oil. Besides synthetic, the company also manufactures conventional minerals.
Mobil 1 is well suited for new and well-maintained cars. It is however not ideal for older vehicles that require a lot of maintenance. It is a full synthetic blend that offers all-around engine protection.
It also offers great performance in low temperatures and delivers a powerful cleansing action. However, this lubricant is a bit costlier.
Castrol GTX Oil vs. Valvoline
Both Castrol and Valvoline are renowned brands when it comes to producing high-quality lubricants. But which among them is the best?
Castrol GTX oil is high-performance motor oil that is formulated to protect the engine in all climatic conditions. This oil controls temperature variations by lowering friction between various vehicle components when you change the speed.
It also defends the engine against high temperatures to ensure optimal oil performance.
This synthetic blend is formulated for gasoline or diesel engines. The additives used to formulate it include Phosphorous replacement technology, detergents, anti-oxidants, anti-wear agents, and viscosity index improvers.
On the other hand, Valvoline is a synthetic blend formula for cars for diesel, petrol, and, gasoline cars with mileage. This oil is formulated with technology that can handle high to low temperatures, allowing your car to operate smoothly in any weather condition.
This full synthetic motor oil also eliminates engine heat and wear and other stress factors like deposits. Consequently, it provides dedicated engine protection.
It is formulated using additives like Maxlife technology, friction fighting agents, antioxidants, special anti-wear agents, rust and corrosion inhibitors, detergents, and viscosity index improvers.
Conclusion
The right motor oil is essential for lubricating your engine and ensuring that it runs smoothly. While there are other motor oils in the market, Castrol GTX is worth considering.
This synthetic engine oil will protect your engine against wear to help it keep running smoothly and give you more mileage.