Ever since Microsoft launched the X-box in 2001, it has become in demand in the gaming console world. Since then, the X-box has had many versions. Microsoft continued to innovate X-box products to meet the expectation of its enthusiast. So far, there are four generations of X-box, and the latest is the Xbox Series X and Series S units. These versions offer high-performance gaming systems that are far beyond their competitors.
Quality comes with a price. Since it offers high-end gaming systems, the price is quite high. The good news is X-box has teamed up with Klarna. Now, you can buy your dreamed X-box unit using Klarna and pay later in 3 interest-free payments. Enjoy convenient payments through Microsoft. You can buy an Xbox Series S console and get 24 months of Xbox Game Pass Ultimate access.
Can you use Klarna financing on Xbox?
Klarna offers buy-now-pay-later for Xbox.
You can now get the newest version of Xbox using Klarna Financing, as they offer a buy-now-pay-later option without costing you any interest for 24 months. You can enjoy and maximize your gaming experience without breaking your budget with their flexible payment terms.
Ways to buy Xbox using Klarna
The recent partnership of Klarna and Microsoft has opened doors for more opportunities for buyers and game console enthusiasts alike to avail their dream Xbox in three convenient ways.
Way#1: Klarna One-time card
Create a one-time card and buy using the card and pay later with zero interest through the Klarna app
Way#2: Pay in 4
You can split the payment into 4 smaller payments when you buy. The first payment will be collected upon check out and then get charged every two weeks. Make sure to pay on time to ensure zero interest rate.
Way#3: Klarna Financing
You can apply for Klarna financing and pay monthly for 24 months. The application process is easy but it is subject to approval.
How to use Klarna to buy Xbox?
To use Klarna in buying Xbox, you can either use a Desktop or Mobile app.
Buy through your mobile.
Step 1: Download Klarna App
Download the app from Google Play or Apps Store. You can also scan the QR code to download the app.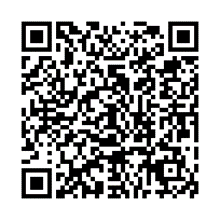 Step 2: Start shopping at Microsoft Store
Once you successfully installed it on your mobile phone, you can easily search for Microsoft on the home screen and start shopping. Add your desired Xbox product to your cart and head to the checkout page.
Step 3: Complete your payment with Klarna.
Scroll to the bottom of the page and hit the Pay with K button to use Klarna as a payment option. Upon completing the payment, you can manage payments to pay in 4 smaller payments without costing you any interest right from the app.
Buy through your Desktop.
Step 1: Head to the Microsoft page
Go to the Microsoft page and scroll down your screen and tap Buy Xbox games and consoles, or you can simply search Xbox on the home screen.
Step 2: Add to your cart.
Choose whatever you want. You can buy Xbox Series X – Forza Horizon 5 Bundle, Wish list, Xbox Series S – Gilded Hunter Bundle, and many more. Simply add them to your cart
Step 3: Sign in to your Microsoft Account
To complete your purchase, you need to sign in to your Microsoft Account
Step 4: Have your Klarna account ready.
Create your Klarna account. Enter the total amount displayed on your cart and submit your application. Once approved, a one-time card number will be created. Use that one-time card number to place your order.
Can I buy Xbox Series S with Klarna?
Since Microsoft has teamed up with Klarna you can now avail Xbox Series S using Klarna as a payment. You go to the Klarna website and search for Xbox Series S on the main page. You will pull up a page full of Xbox Series S game consoles. You can avail of Xbox Series S – Fortnite and Rocket League Bundle, Xbox Series S Gilded Hunters Bundle, Xbox Series S Holiday Console, and many more at a discounted price.
Can I buy Xbox elite controller series 2 with Klarna?
Anything you want from Xbox is available in Klarna. You can now have Xbox elite controller series 2 with Klarna at the tips of your fingers. You can select any partner store and shop with the greatest deals. Price ranges from $99.99 to $277.18. All you need to do is choose the store you think is the best for you, add to your cart and check out.
Can I buy an Xbox one console with Klarna?
Absolutely! Isn't it great that Xbox one console is now available with Klarna? You can choose between the white edition or the black edition.