Have you ever wanted to create your own merch? Or a line of vanity mugs? A fashion line? Worried about how to get started? Worry no more. With print on demand, you can create eye-catching designs, put them up in an e-commerce store, and not have to spend a single dollar on inventory until a customer places an order. You only get the item printed after a customer pays you.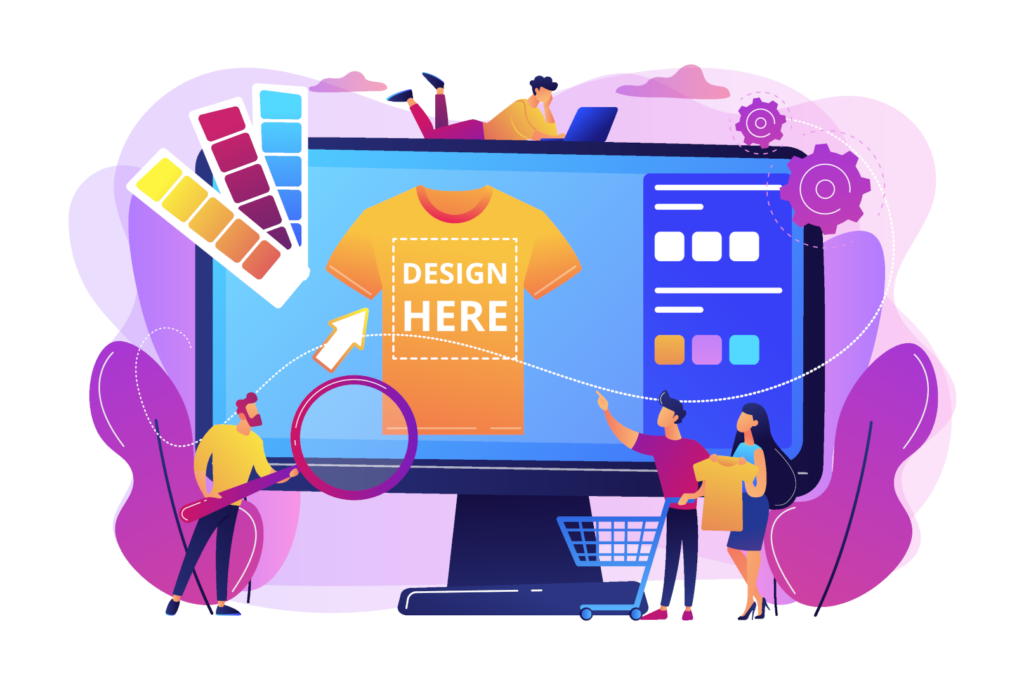 What does print-on-demand mean?
Let's say, for example, you want to create a line of t-shirts featuring a rainbow-colored monkey. Under a traditional business model, you would have to either make the t-shirts yourself or buy plain ones and print your design on them.
This approach requires sinking a significant amount of capital into buying and printing the t-shirts, not to mention other business expenses like marketing. And of course, there is no guarantee that you will actually sell any of them.
With print-on-demand, all you have to do is create your design and put it up for sale in your online store. Once a customer pays for your t-shirt, you forward the order to your print-on-demand provider who you should have lined up already.
The print-on-demand company sources the t-shirt, prints your design on it, and ships it to the customer. All you have to do is create the design and market the product.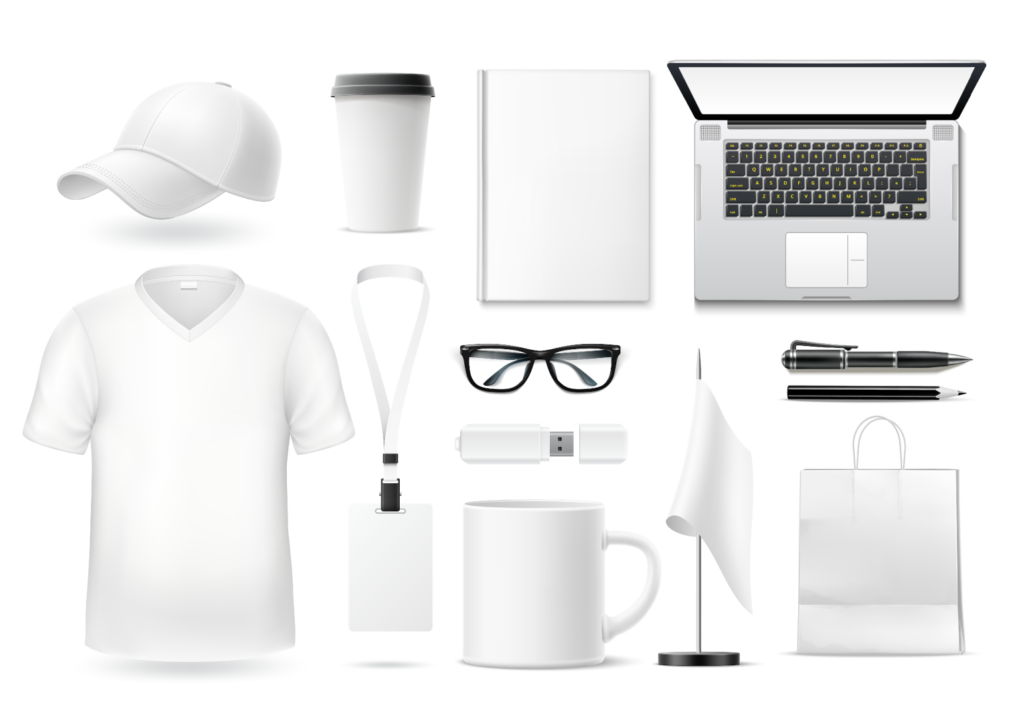 Print-on-design isn't just for t-shirts. Many of these companies will print any design on any item. Hoodies, backpacks, mugs, headphones, phone cases, wallets, watches, and the like. If something can be customized, they'll do it.
All you have to do is create our design and market the product. The POD company will take care of everything else. You'll never need to spend a single dollar on inventory. Naturally, you should always order samples of all the products you're selling to ensure the quality standards are as advertised.
Can you make money with print-on-demand?
Yes. If your products are popular, you will make money. At the end of the day, whether it's t-shirts, mugs, watches, or whatever customizable item you have, you're not actually selling that item. You're selling the design.
Items like t-shirts have very little product differentiation. What will ultimately make you stand out is the uniqueness of your designs.
The biggest limiting factor when it comes to making money with print-on-design is your creativity. Anybody can buy a plain t-shirt or a mug and print some text or graphics onto it. The "coolness" of whatever you print on the item is what differentiates your product from all the others. Customers will only buy your product if they view the design on it as superior to a competing one.
So, if your artistic skills are subpar, you will need to work on that first before diving into print-on-design.
How to create a print-on-demand design
This is as simple as opening Photoshop or Illustrator on your computer and getting started. But you don't always have to use paid software. There are lots of free alternatives to Photoshop.
If you need inspiration you can always browse Pinterest, Etsy, Teespring, and the like. Just remember that you're browsing for inspirational purposes only. Don't plagiarize designs.
If your illustration skills aren't up to scratch, you should brush up on those first. Or you can hire a freelancer online and describe the design you want created.
Printing methods used in print-on-demand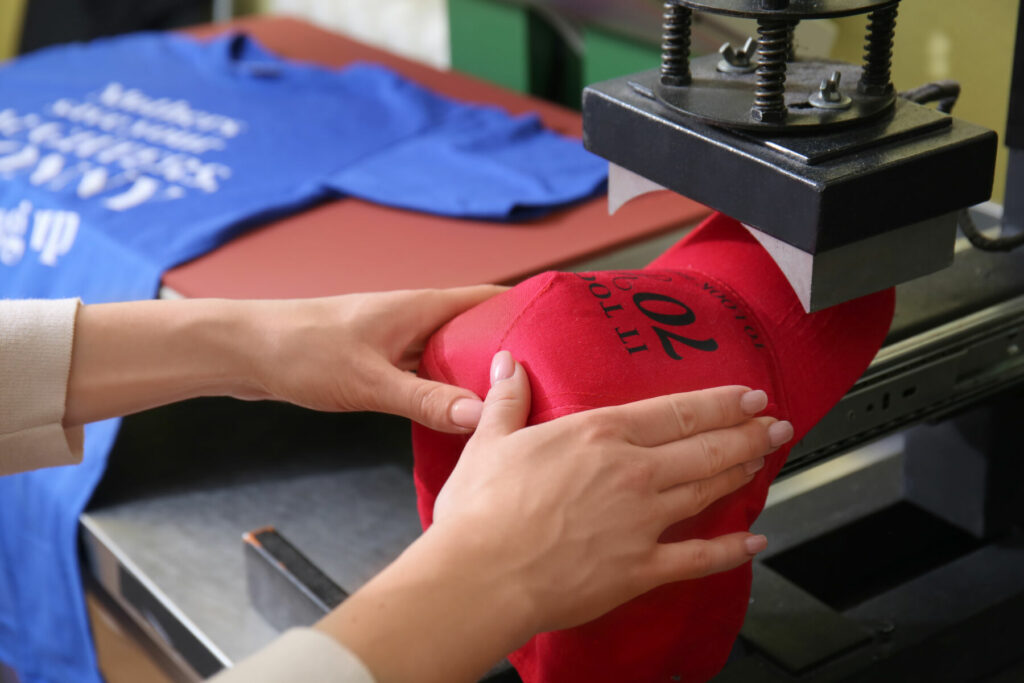 Direct-to-garment printing – Ink is applied directly to the fabric

Screen printing- Ink is applied to the fabric through a mesh screen

Dye sublimation

/all-over printing – A heat transfer paper is pressed onto a surface and heated under pressure to transfer a design onto fabric. The design blends into the fabric, creating a smooth look and feel.

Heat transfer vinyl printing – A design is made on vinyl and then attached to a surface with a combination of heat and glue. Lettering on sports jerseys and designs on stiff items are made using this method.

Embroidery- the design is sewed directly onto the fabric
Print-on-demand companies
Shopify created a list of the 10 "best" POD companies that somehow failed to include one of the best-known names in the space: Redbubble.
Shopify's list is by no means the end-all. Do your own research before settling on a company. Test shipping speeds and customer support. Buy a sample of your product from any company you're considering using to confirm the quality. Don't go in blind just because some listicle on the internet told you so.
Without further ado, here's Shopify's list:
Pros and cons of print-on-demand
Pros
Zero startup costs

Increased ability to experiment with multiple designs.

No financial risk since you only order a POD product after a customer has paid you.
Cons
Tighter margins when compared to bulk purchases since your POD provider charges you a fixed amount per item

Quality uncertainty since you're outsourcing product sourcing, printing, and order fulfillment.

Increased competition because of the low barriers to entering the business.
Alternatives to print-on-demand
Apart from doing it yourself, there aren't any real alternatives to print-on-demand. Doing it yourself is only advisable if your volume is high enough to justify the upfront cost of both the products you're selling and the printers you're using for your design.
Conclusion
While it's an easy business to get into, that very ease makes print-on-demand extremely hard. Since anyone can get started and compete with you, succeeding requires mountains of creativity and a lot of hard work.
Sources