How are your frenemies supposed to know you're living your #bestlife unless your Instagram feed is full of pictures of you #flexing? They're not, but that is not the point of this article.
Everyone uses photo hashtags on Instagram. But not everyone is as smart about it as you're soon going to be. Hashtags can make or break an Instagram post. If used properly, they can massively increase your reach and social media engagement.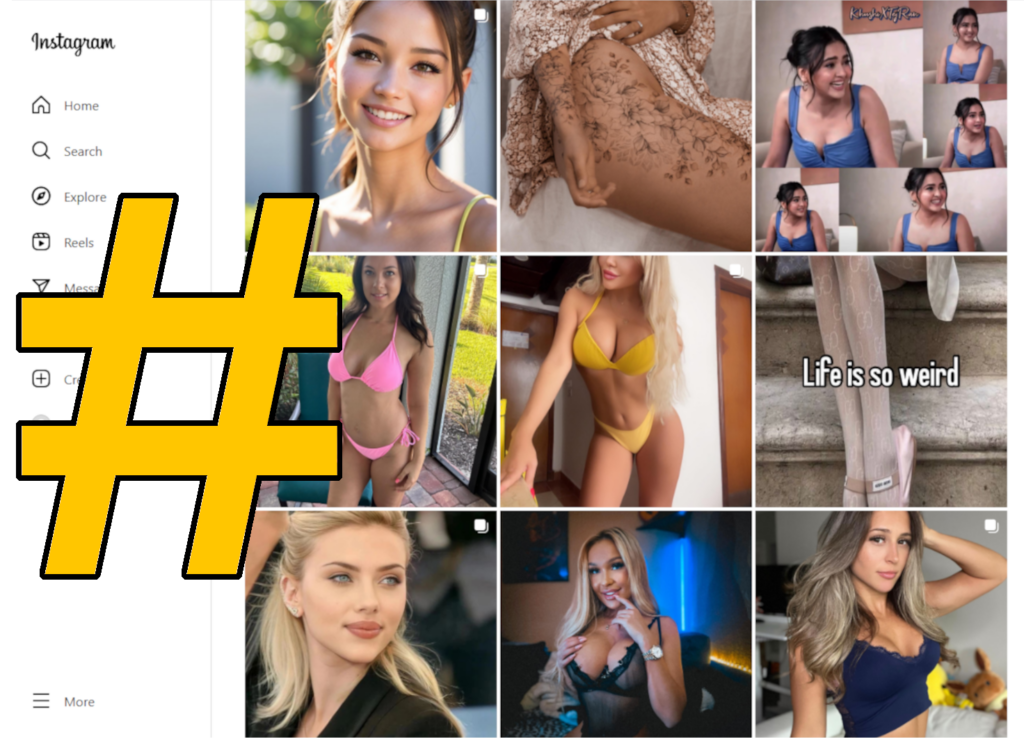 How do photo hashtags on Instagram work?
Instagram shows your post to your followers. If you use a hashtag, the post is also shown to the people who follow that hashtag. Using multiple hashtags makes your post show up on the feeds of each individual hashtag. This makes using hashtags a great way to increase the number of people that see and interact with your posts.
But you cannot just hashtag-spam your way to success. The people you're targeting will hate it. Imagine staring at a wall of hashtags. Poor engagement on your posts will lead to Instagram recommending them less and that will in turn lead to reduced visibility over time. Don't do it.
Even if you could hashtag spam without consequences, it will not work as expected. Instagram's most popular hashtag, #love, has 2.1 billion posts. Instagram doesn't disclose how many people follow a particular hashtag but it doesn't matter anyway. In a sea of 2.1 billion posts, how are you going to stand out?
The smart way to go about it is to pick hashtags that related to your photo while being both slightly niche and moderately popular. An unrelated hashtag will make your photo show up in a feed it doesn't belong in and just annoy the people scrolling there. Unless the annoyance is the emotion you're going for, you should avoid this. Find hashtags that are as relevant as possible and watch the likes roll in.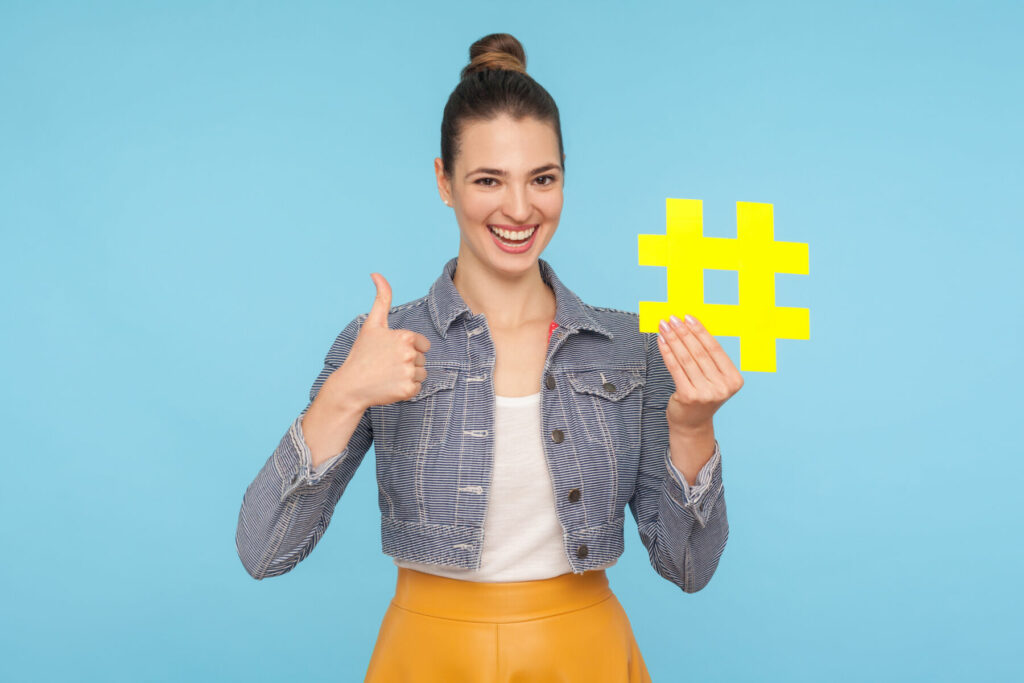 Why so you add photo hashtags on Instagram?
It's perfectly acceptable to post a photo without hashtags. But if you want maximum visibility, hashtags are a must. Instagram creates separate scrollable feeds for photos with a similar hashtag. This puts your content in front of a lot more eyeballs.
Photos without a hashtag will only be shown to your followers or people who specifically search for you. But photos with a hashtag will be shown both to your followers and the people following that particular hashtag feed. You want to use a hashtag that's relatively popular but not too popular for maximum discoverability.
You should use more than one hashtag to improve your reach. You can use up to 30 hashtags but you shouldn't. Three to five is the sweet spot. 30 hashtags would create a giant block of text that is, as the cool kids say, #ew!
What are the top photo hashtags on Instagram?
#love (2.1 Billion)

#instagood (1.6 Billion)

#fashion (1.1 Billion)

#photooftheday (1 Billion)

#photography (1 Billion)

#art (1 Billion)

#beautiful (816 Million)

#nature (771 Million)

#picoftheday (714 Million)

#happy (693 Million)
Some category-specific hashtags
1. Photography hashtags
#photography #photooftheday #photographer #portraitphotography #portrait #photographyislife #photographyaddict #photographylovers #streetphotography #streetphotographer #urbanphotography #postmoreportraits #landscapephotography #photographyeveryday #photographyislifee #fromstreetswithlove #pursuitofportraits #portraitphotographer #portraitperfection #photographysouls #wildlifephotography #mobilephotography #landscapecaptures #newbornphotography #animalphotography #longexposure #discoverportrait #weddings #weddingphotography #drone #dronephotography #lensculturestreets
2. Travel hashtags
#travel #landscape #travelphotography #naturephotography #portraitsfromtheworld #travelling #beach #sunset #holiday #style #instadaily #traveltheworld #mountains #life #lifestyle #italy #sea #beauty #model #tourism #traveler #europe #architecture #sky #me #traveller #italia #naturelovers #a #landscapephotography #travelstoke
What is the best hashtag strategy?
The most popular Instagram hashtags should be a no-go, especially if you have a small reach. The entire point of using hashtags is to expand your visibility and grow your Instagram account. You don't want to drown competing for eyeballs with the other two billion posts on #love. Popular hashtags also tend to be so overly broad that they're borderline useless.
An effective hashtags strategy is all about balance. You want to use hashtags that are popular enough to have accumulated a healthy number of followers but not so popular that they're overcrowded.
You will have to study your niche extensively to discover what those hashtags are. If you want to save some time, use either hashtags generators or trending hashtags.
How to find trending photo hashtags
The best place to find trending hashtags isn't actually Instagram but Twitter and TikTok. Twitter does all the hard work of curating trending topics in one convenient little tab for you. But don't just copy and paste. Find the hashtags that will actually work well on Instagram.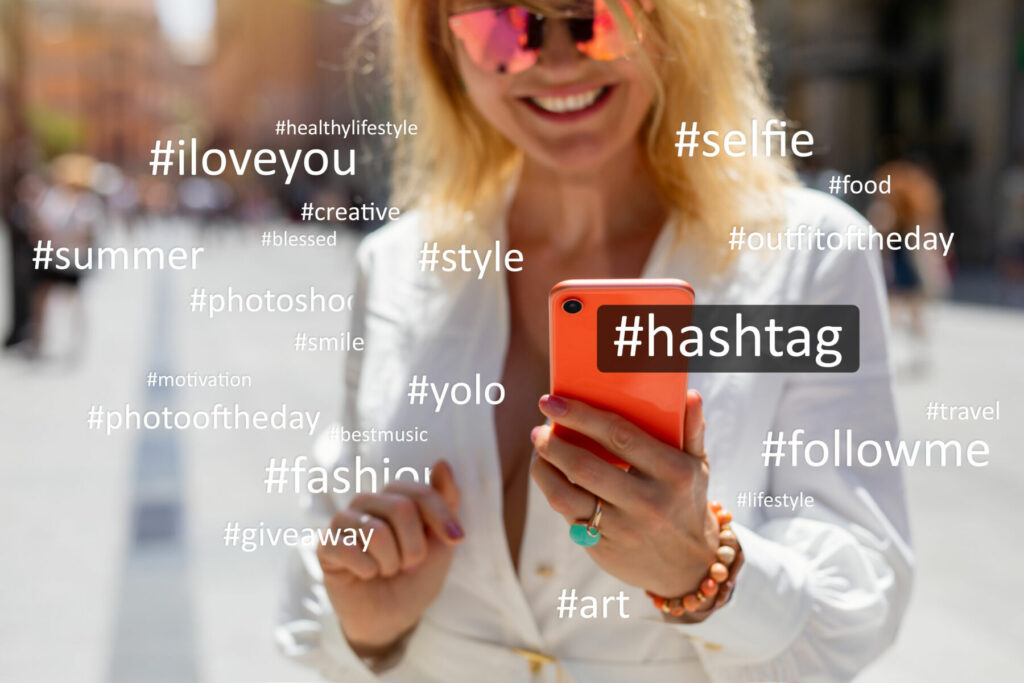 TikTok hashtags won't need a lot of tweaking because of the fairly large overlap between Instagram and TikTok users
Twitter, on the other hand, is a different beast. While Twitter's most popular trending topics tend to be a lot fresher, they're also very newsy, very political, and very ragebaity. You'll have to pick and choose carefully.
The atmosphere on Instagram is less: "I CAN'T BELIEVE WHAT THIS DIPSH*IT POLITICIAN DID FOR THE 97TH TIME1!!" and more: "In a world where you can be anything, be kind." With a generous serving of cleavage, of course.
The best Instagram hashtag generators
Avoid #banned hashtags
Certain hashtags are banned on Instagram. These range from seemingly innocent ones like #adulting and #workflow to racier ones like #bikinibody and #undies.
Instagram has strict bans on nudity, sexual content, and the promotion of illegal activity. Naturally, the people engaged in such things do their best to find workarounds, often by using certain hashtags. Instagram bans such hashtags as soon as it learns what's going on in the feeds but it's a game of whack-a-mole. As soon as one is banned, two more spring up in its place.
Instagram doesn't post any new content to banned hashtags. The platform also limits the reach of posts containing banned hashtags. Take care to avoid them as much as possible.
The good folks at Kicksta took the time to compile a list of banned hashtags that you should probably consult.
Sources
Instagram.

Hashtag Pages

.