Interior doors complete a house, fulfilling numerous functional demands, including separation, barriers, and privacy. The best interior doors feature both style and durability that impresses anyone. However, it is most pleasing if such high-quality interior doors don't break the bank. For that reason, knowing the best place to buy interior doors is the first step when purchasing interior doors.
Around the world, there are countless sellers and manufacturers of interior doors. The option is limitless. However, it is not practical to try out different brands. The good thing is that many places stand out on the list and are best in specific factors.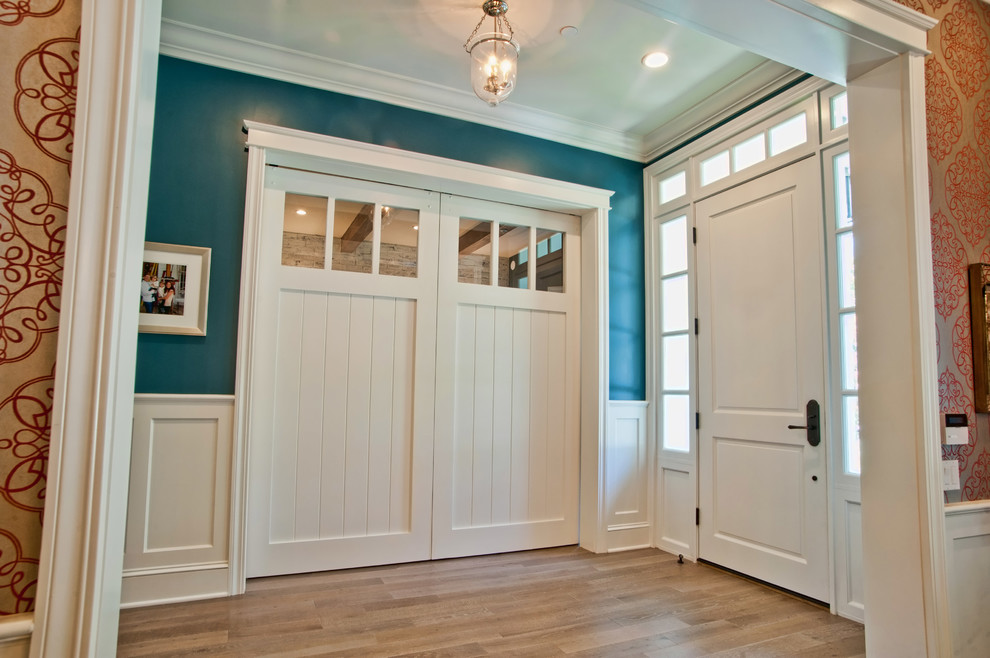 Discover below the best places that provide quality interior doors for different purposes.
Where is the best place to buy interior doors online?
Buying online is a convenience second to none. That's why many customers are becoming obsessed with online shopping because it can always be in the comfort of their own homes.
Following are some of the best places to buy interior doors online:
Overstock
You can buy from Overstock if you want stylish interior doors with excellent price value and affordable cost. Also, available discount offerings make the buying experience better and more practical.
Door-to-Door Company
The Door-to-Door Company is home to professional staff that accommodates every client, ensuring everything is good until the project is done. Interior doors arrived ready for installation.
Houzz
Primarily, Houzz is the best place to buy if you want great customer service, a shipping process, and an excellent overall purchase of interior doors. Their website is neatly organized, making it easy to find great products.
Door Clearance Center
It is challenging to buy interior doors online without seeing the actual product in person. Luckily, Door Clearance Center employs experts who are always ready to guide customers. In addition, it also offers an excellent selection and prices.
US Door & More Inc.
Founded in 1980, US Door & More Inc. is popular for its products. The company's door products come with matchless styles and exceptional quality from advanced construction techniques. You can visit their website or call them at +813-876-6699.
Where is the best place to buy interior doors for home?
Nothing beats buying interior doors for homes at places specializing in making them. Take a closer look at the best places below.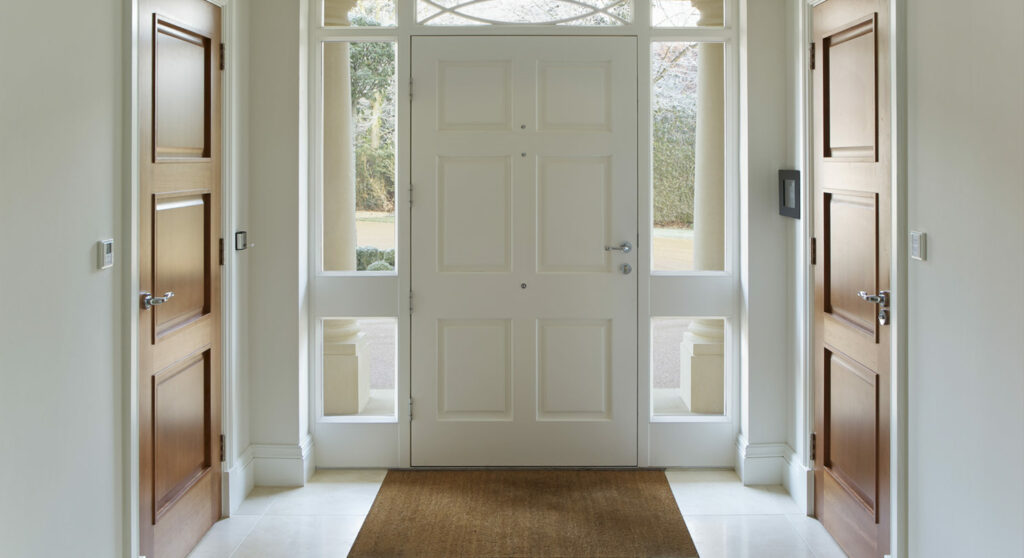 Wayfair
Wayfair is among the best places that know how to beautify homes with interior doors equipped with matchless designs. The company is also customer-friendly, offering effortless exchange and returns.
Lowe's
Based on online reviews, a high percentage of Lowe's customers are pleased with buying from the store. Specifically, it is praised for excellent customer service, friendliness, and hard work in making quality interior doors.
Home Hardware
Every home possesses varying designs and styles. Greatly, it is not an issue with Home Hardware since the workers are highly flexible. In addition, they are friendly and accommodating to requests.
ETO Doors
Home interior doors must be dependable and of incredible quality. If that's exactly what you want, ETO Doors is the best place to buy for you. You can call their phone number at (213) 622-2003 or visit their website.
Where is the best place to buy commercial interior doors?
The best commercial interior doors sport space-saving qualities and incredible strength that can withstand tear, pressure, and wear. Here are the best places to buy doors:
Belldinni Doors
No one can give the best quality for commercial interior doors but large door manufacturers. That's what Belldinni Doors can offer. In fact, it already provides pre-finished modern interior doors suited for commercial use.
Trudoor
Trudoor provides exceptional quality workmanship at an excellent, reasonable price. With the quality of their commercial interior doors, the installation process can have no problem at all.
Door Closers USA
Door Closers USA is great for awesome service in helping customers from ordering commercial interior doors to shipping. The friendly customer service eliminates the hassle of purchasing interior doors for commercial use.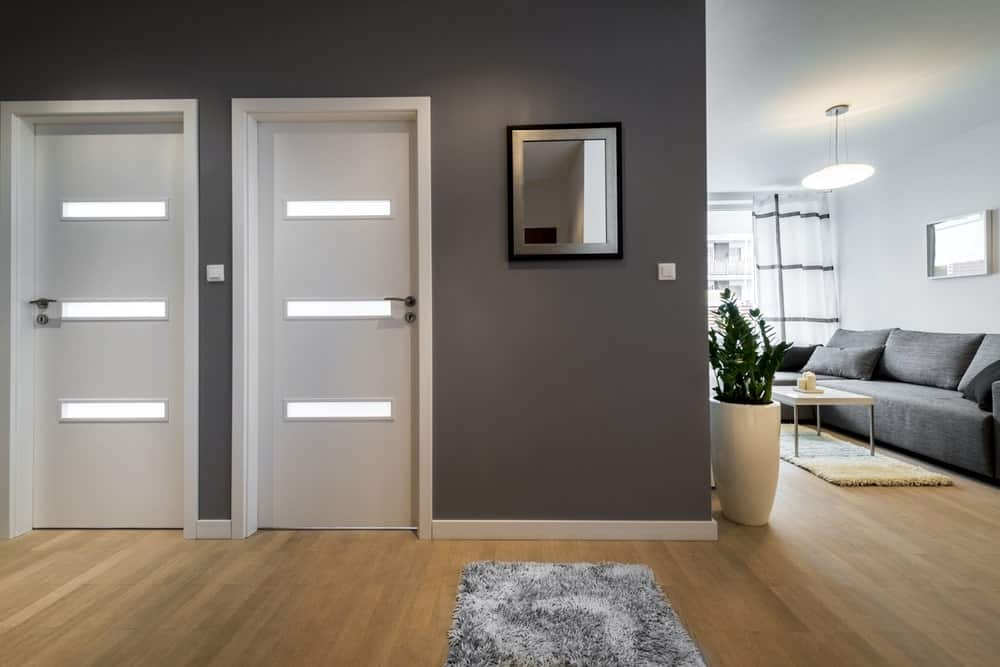 CDF Distributors
You can always find a door expert at CDF Distributors to help customers. All you need is to call them at 855-769-9895 or go to their website. They offer a wide range of materials and designs, provide instant pricing, and can deliver fast to meet your needs.
Where is the best place to buy interior doors at a reasonable price?
You can say that interior doors are truly excellent by being available at reasonable pricing. Below are the best places to buy interior doors at a reasonable price without sacrificing quality.
Burton Lumber
Burton Lumber quickly processes orders and guides customers to find the best interior doors that fit their style. The online reviews show they can work with the hardest orders and have fair pricing. For most clients, they are recommendable.
Tague Lumber
Even with a reasonable price of service, Tague Lumber doesn't disappoint in providing incredible quality interior doors. That's why it ranks top among the best places to buy interior doors at a reasonable price. Their prompt and courteous service also makes them worth considering.
Door Design Lab
Buying interior doors cost hard-earned money. Therefore, it is great to buy from Door Design Lab because they provide free samples. Seeing the samples up close can help ensure that the order can operate smoothly and securely.
How can I find the nearest store that sells the best interior doors?
Thanks to today's innovation and advanced technology, you can effortlessly find the nearest store that sells the best interior doors. As a matter of fact, you can even do it in two ways: explore your area or search online. Some stores sell specialized products. That's why you need to be clear about what you want.