Many Etsy users believe the platform only allows sellers list handmade items for sale. But can you sell books on Etsy?
Etsy allows users sell books, but your book must meet the store's requirements before listing. Etsy has special rules governing allowed items for listings, and booksellers must follow these guidelines to sell bookish goods without penalty.
If you plan to sell books legally on Etsy, this article has all the information you need.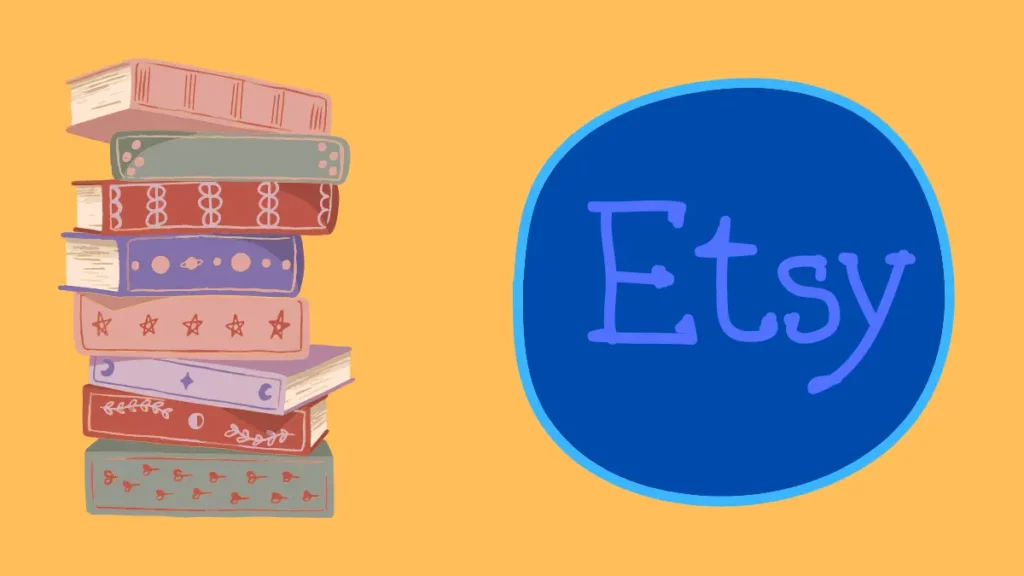 Can You Sell Novels on Etsy?
Etsy allows its users to sell novels, but the novel must be your body of work. The novel doesn't necessarily have to be published before listing it on Etsy.
But Etsy does not allow users to sell books without copyright permission. Self-published authors can sell books on Etsy without any restrictions in print or digital format.
Etsy allows listing books and novels across sections only when you're not infringing on anyone's copyright.
Does Etsy Allow Ebooks?
Etsy allows its sellers to list eBooks on their store. Sellers must meet requirements governing book listings before putting an eBook on sale.
Etsy categorizes eBooks as digital products, and these items are available to sellers instantly after checkout. Most booksellers on Etsy sell craft instruction handbooks, but other genres are available too.
Etsy provides support to allow publishers list eBooks and receive payments before buyers get an instant download link. If you're not breaking any rules, you can list multiple eBooks for sale on Etsy.
Can You Sell Old Books on Etsy?
Etsy users are allowed to sell old books, but only if the book is over 20 years old. Sellers must respect copyright laws before selling these books too.
Can I Sell My Amazon KDP Book on Etsy?
You can sell your Amazon KDP book on Etsy, but you must be careful to avoid violating any rules. Etsy sees selling items from a direct competitor on its platform as fee avoidance and may sanction sellers involved.
The safest way to sell your Amazon KDP book on Etsy will be by listing hard copies on your storefront.
Listing your literary work as a digital item is another way to sell your KDP books on Etsy. Users can currently trade digital items for money, but only when they own the intellectual property of that item.
Adding a link to your Etsy About page is not the safest way to sell your Amazon KDP book on Etsy. Money for the purchase must pass through Etsy, and sending buyers to a competing store violates Etsy's House Rules.
Can I Sell My Own Books?
You can sell your own books on Etsy and other online stores like Amazon, eBay, etc. You'll be able to self-publish your books if you can afford a printer to print enough hard copies.
As a self-publisher, you can also store stock by printing more copies and storing away, if your book is in demand.
Not being under any copyright agreement with a publisher could be helpful, especially if you've got great advertising strategies. You can sell your book in any location you want without breaching any copyright law.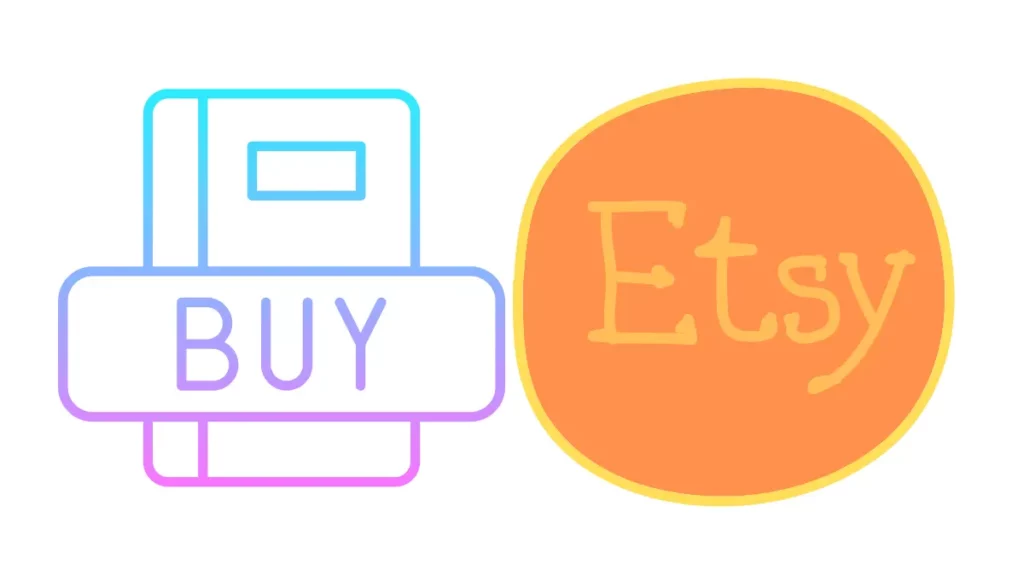 Is It Safe To Buy Ebooks on Etsy?
Etsy has a product delivery system implemented to protect buyers of digital items. The delivery system also protects buyers of eBooks on Etsy.
The product delivery system mandates sellers of eBooks to upload their content to Etsy's catalog. Whenever buyers purchase the eBook and check out, they get a download link on their page almost instantly.
The delivery system makes it impossible for sellers to swindle buyers of eBooks out of their money. And no extra effort is required before a buyer gets their ordered item in an instant.
Protections are also in place to safeguard buyers of eBooks and other digital products. If a buyer isn't satisfied with their purchase, they can always request a refund with ease.
Is It Legal To Sell PDF Books on Etsy?
It is legal to sell PDF books on Etsy, but only if the seller doesn't break intellectual property laws. Etsy rates selling PDF books belonging to a publisher or another author as an infringement of their copyright.
You must first contact the owner of that intellectual property to address licensing and other permissions. After securing the IP owner's permission, you can go ahead to reproduce their content and sell as a digital product.
Even if the publisher lives in another country, you must seek their permission before listing their work on Etsy.
And if you own the IP or wrote the book, you must ensure your work doesn't infringe on another's copyright.
Using depictions of characters without permission is counterfeiting. Counterfeiting could get you sued, and in some cases, Etsy could shut down your store.
So, the only way to legally sell books on Etsy is to seek copyright permission or own the IP without any infringements.