"I appreciate you deeply" is not just a phrase you grudgingly say to your partner to get yourself out of the doghouse after an argument. Actually, it is, but you should consider extending it to your customers too. They'll sneer less. A "thank you for your purchase" page makes your customers feel valued, seen and heard. But most importantly, it keeps them happy. A happy customer is a returning customer.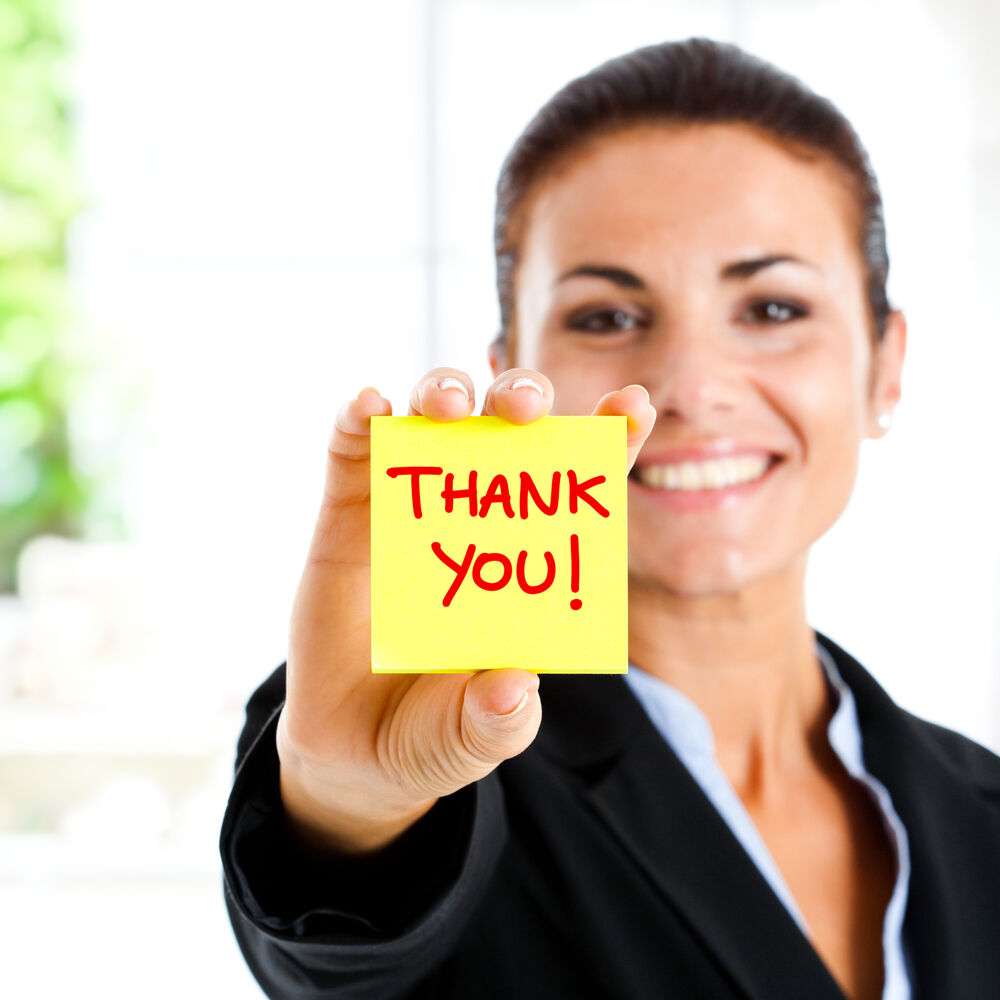 What is a "thank you for your purchase" page?
A thank you page is a post-purchase page usually loaded after a customer's payment has been processed. Good merchants use it to show genuine gratitude to their customers. The more cynical ones don't care too much about customer appreciation and use it to assuage any buyer's remorse those same customers might be feeling instead.
Regardless of your intentions, a thank you page is a crucial element in the customer satisfaction journey. Just take a moment to imagine you were shopping at a mom-and-pop store. You buy a razor, shaving cream, and aftershave. Mom and Pop wrap it up, take your 100-dollar bill, and give you your change. They smile, say "Thank you," and maybe even shake your hand.
That's just one scenario. In a second scenario, they could just take your money, give you your change, and immediately turn their backs on you. While there's nothing legally or even morally wrong with the second interaction, it feels rude, doesn't it?
You don't leave the store feeling too happy about the transaction. There's that bad feeling in the pit of your stomach. The feeling of being unwanted. Of being a bother. The feeling that Mom and Pop would prefer it if you never went to their store again. Nobody wants to feel unwanted. Once you sense it, you never go back.
But an online seller can't smile and shake a customer's hand through the computer. That's where the thank you page comes in. Not having one is akin to Mom and Pop immediately turning their backs on you after taking your money. It's digital rudeness.
Types of thank you messages
You can always have a message on the order confirmation page to thank the customer for buying from you. Something like:
"Thank you for buying six minutes of knowledge from Tips for Efficiency. Your order means the world to us. Use this coupon code on your next purchase as a token of our appreciation. Please let us know if there's anything else we can do for you."
Or you could go a step further. You could:
Add personalized handwritten notes to packages.

Add a small surprise to the package. It could be a packet of candy or a free sample of another one of your products. It's the thought that counts.

Offer a post-purchase discount or some other exclusive deal for loyal customers
How to thank customers for their purchases on social media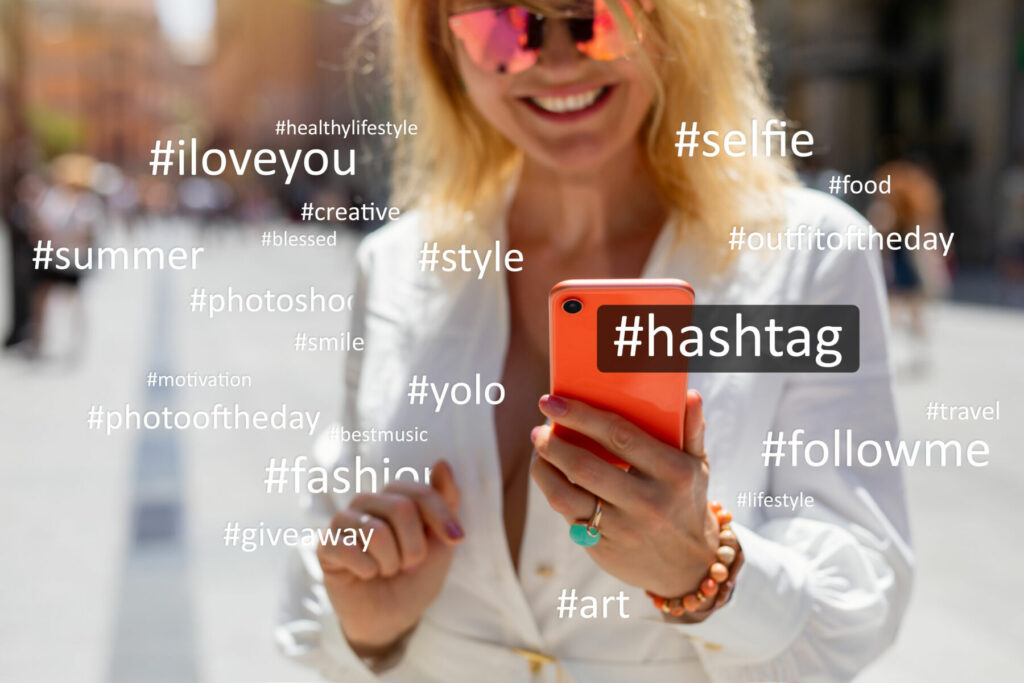 Make an effort to respond within a reasonable time frame when customers try interacting with you.

Make a post thanking your customers.

Repost customer reviews with a thank you note.

Like and share posts made by your customers.
How does a thank you message improve the customer experience?
Thank you messages humanize what would otherwise be a lifeless website, order email, or digital receipt. It reminds your shoppers that there are actual humans behind that thing. This deepens their bond with you, and that goes a long way in improving customer retention.
A thank you page signifies excellent customer service in an online store. It's not merely a nice gesture but rather a show of sincere appreciation. It will help build a meaningful relationship between a customer and your eCommerce brand.
A first-time buyer who is happy about how he has been treated will think of you when it's time to make his next purchase. A first purchase will turn into a second, then a third, then a fourth. You will benefit even further from word-of-mouth marketing as your satisfied repeat customers hand out recommendations to their friends.
How do you write a "thank you for your purchase" message?
Try sticking to the following best practices:
Add a customer name to the salutation i.e. Dear Chad
Express gratitude for a recent purchase.
Say thank you.
Add a call to action (CTA), gift card, or reward. These are all optional.
Place your logo either at either the top of the message, or at the bottom, or set it as a background to the message.
Sign off with your company name or brand name. You can use your own name but don't forget to mention the brand name.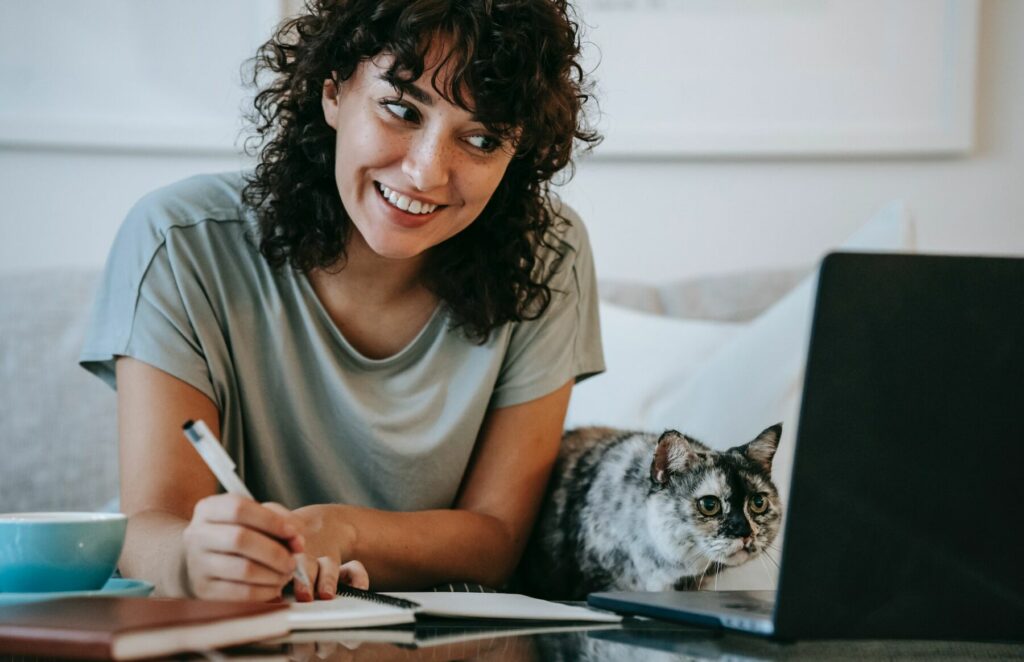 Here's an example:
Dear Chad,
We can't thank you enough for choosing to buy your Triple Max Ultra Black Manliest Man Eyebrow Shaper from our store. As a small business, your patronage means the world to us.
If you have any problems, don't hesitate to contact us. Your tracking number is 69420M304. And if you could, please leave a review documenting your experience for the other customers, we would be doubly grateful.
Thank you!
Girlyalphas.com
Besides the post-purchase page, where else can you say thank you?
The product packaging.

The order confirmation email.

After a customer leaves a review
Other ways to show customers your appreciation
Respond to negative reviews and comments. While you may be tempted to delete them, actually engaging comes across as more authentic and consequently more likable.

Act on customer feedback. Lots of stores and sites ask for feedback. But how many actually act on it? Be different.

Feature customers on your social media, blogs, and product pages. Pretty much everyone on social media wants some attention and validation. The people posting their photos on Instagram expect other people to see those pictures. Pick a customer randomly, or by whichever metric you want to use, and turn on the spotlight. You shouldn't face any problems if the attention is positive. Imagine a post like this one: "@JohnnyBenches250 said our font was too small. So we made it bigger. Thank you for bringing it to our attention, @JohnyBenches250." It makes you look good and makes Johnny look even better. It's a win-win.

Create a customer loyalty program.

Limit special offers, discounts, and giveaways to existing customers

Recognize a customer of the week, month, or year.
Conclusion
A thank you page provides an excellent opportunity to show customers your gratitude, assuage any buyer's remorse, and deepen the bond they have with you. That deeper bond translates to loyalty and improved customer retention. Keeping the customers you have is a lot cheaper than acquiring new ones, so why not try it? In fact, increasing your customer retention by just 5% will give your profits a 25% boost.
Sources
Bain & Company.

Prescription for Cutting Costs