There's been a lot of reports of hacking among Etsy users over the years. But what can an Etsy store owner or shopper do after experiencing an Etsy hacked account?
Etsy users can contact Etsy Help if they suspect their account is being targeted by hackers. Users can also take some simple steps to regain control of their individual account and ward off hackers.
In this article, you will find vital information about what to do if you suspect your account is being hacked. The tips could come in handy to help you regain access to your account and prevent losses.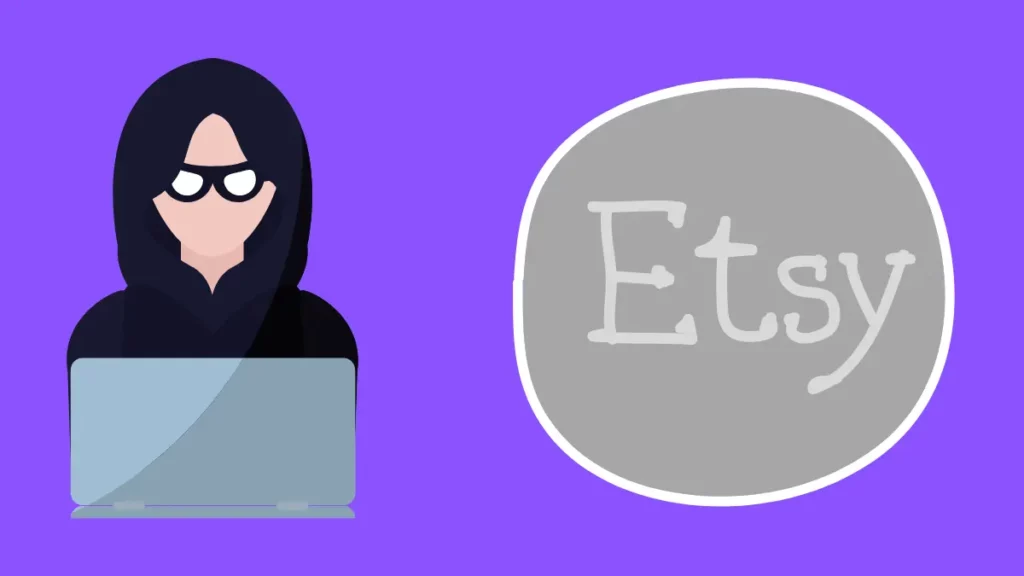 How Can I Tell If My Etsy Account Was Hacked?
A common sign that an Etsy account was hacked is when the original password stops working. If hackers can access your account, they may change your password first to retain future control of your Etsy store.
Another way to tell if your Etsy account was hacked is when your account details have been changed. Some hackers will break into a user's account, shop, and add their delivery details to receive purchased items.
In other cases, a hacked Etsy store could send out hundreds of items to different addresses at a ridiculously-low price. Hackers can go the extra mile to add Free Shipping to these orders, plunging a seller into debt.
Why Was My Etsy Shop Hacked?
Hackers can target your Etsy shop to gain access to your login information. These hackers can then sell the information to individuals who target online stores for fraud.
Login details in the hands of hackers grants them access to everything in your account.
A hacker can decide to purchase items with a victim's credit card or linked payment method. In other cases, hackers can reduce the prices of items in a store and buy these products in bulk.
Some sellers faced huge losses after suffering from hacking. Hackers can redirect payments from a seller account to another account.
Some hackers can also purchase hundreds of items and send to one address or multiple locations.
What Should I Do If Someone Hacked My Account?
You can do six (6) things in case of a suspected hacking activity:
1. Change your login information
You need to change your login information, and it's preferable to use another device to do this. If your password is the same, then there's a chance hackers accessed your account with a key-logger virus.
Changing your login information from a different device grants you exclusive access to your account and stops hackers. Get your devices checked by a software technician after changing your login details to avoid future attacks.
2. Activate two-factor authentication
If you can change your login details, proceed to activate two-factor authentication (2FA) on your account. Activating 2FA makes it harder for hackers to access your account and improves your store's security.
3. Contact Etsy
After changing your account details, reach out to Etsy by email, chat, or phone. Etsy will be able to offer valuable assistance and make recommendations on the next steps to take.
4. Cancel your credit card
Credit cards are a major target for hackers that focus on online stores. Contact your credit card provider to cancel your card and avoid incurring huge losses from an Etsy hack.
Most cancellations of credit cards can happen online, so it's easy to block a hacker's access to your finances.
5. Notify your bank
If the hacker has tampered with bank details on your account, contact your bank immediately. Give your bank all the information they need, and they will restrict debits from your account or linked card.
Restricted accounts are virtually useless to a hacker, as they cannot transfer your funds or make any successful purchases.
Restricting your bank account also gives you more time to gain control of your Etsy.
6. Contact law enforcement
In some cases, a mere email to Etsy customer care may not save your account from a hack. Contacting the police and other law enforcement agencies could do the trick.
The police will normally ask for some information, so gather as many details about the hack as you can. The concerned law enforcement agency will launch an investigation into such a matter, and they will contact Etsy as well.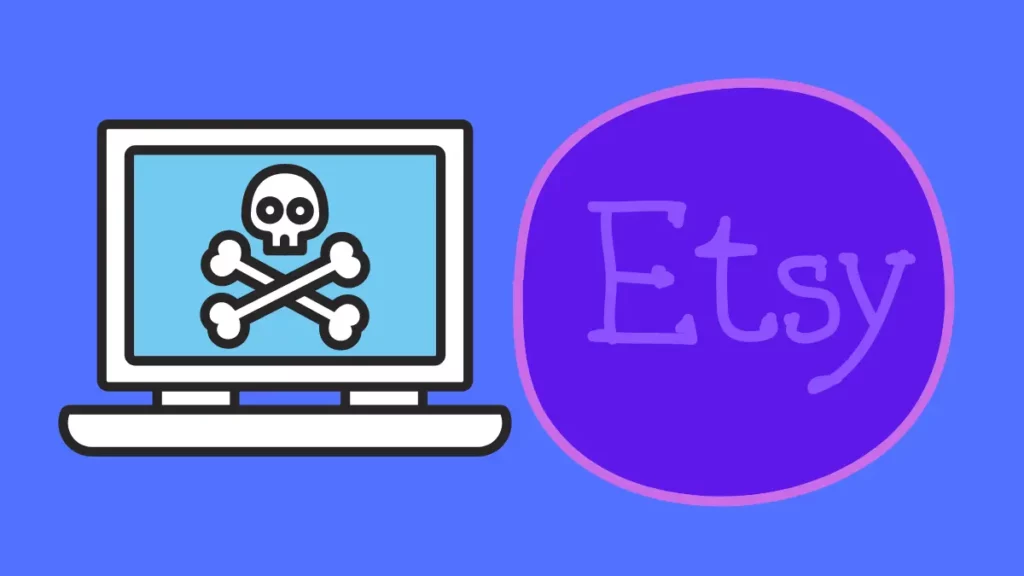 What Can I Do To Protect My Etsy Shop From Being Hacked?
Keep your login information safe in order to protect your Etsy shop. Some hackers can access devices to read content, so it's wiser to save passwords in secure locations.
You can also safeguard your account by enabling different security options. Etsy offers 2FA and other advanced account security options users can access.
Make sure to get better security on devices where you access Etsy from. Hackers won't be able to successfully target your account with an updated, active antivirus.
Will Etsy Help If My Shop Is Hacked?
Etsy provides different contact channels to help users who suffered hacked shop accounts. You can contact Etsy Help to ask for support in retrieving your account and preventing further hacks.