Won't it be great for students to have access to cheap Discord subscriptions tailor-made for their convenience? Yes, it would!
But at the moment, Discord doesn't support special discounts for college students. Students have to purchase regular subscriptions at the same price as other users.
A Discord student discount will be helpful to college students that can't afford Nitro subscriptions. Since Discord can be a community for sharing information apart from gaming and other activity, students-only discounts are beneficial.
But Discord offers other discounts students can take advantage of to get lower prices. In this article, everything required to get a Discord discount is presented
Does Discord Have a Student Discount?
Discord currently doesn't have a student discount according to a tweet from 2018 (see below)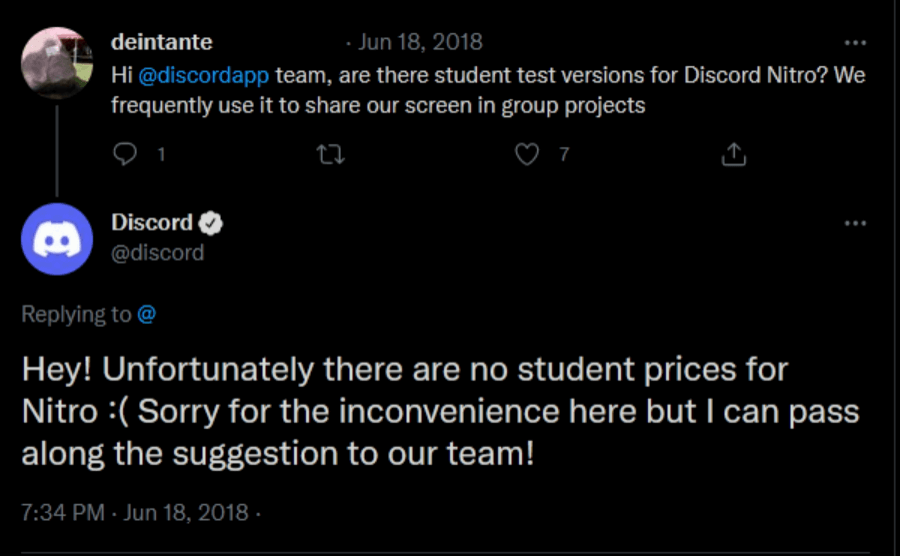 Does Discord Have Working Discount Coupons?
Yes, Discord has active discount coupons, but only merchandise shoppers have access to these bonuses. Shoppers that visit and make purchases on merch.discordapp.com can gain access to several discount coupons to reduce merchandise prices.
Websites like Deal Drop and Knoji usually feature discount codes shoppers can take advantage of. Some discount codes may offer about 35% off all purchases of official Discord merchandise.
How Can I Get a Discount on Discord?
You can get a discount on Discord by qualifying for a special offer, purchasing first-time subscriptions, or Partner programs. Discord discounts on branded merchandise are also available as coupons across several supported websites.
How to get Discord Nitro Discount
First way to get Discord Nitro discount: Regular monthly or annual purchases
Step 1: Log into your Discord account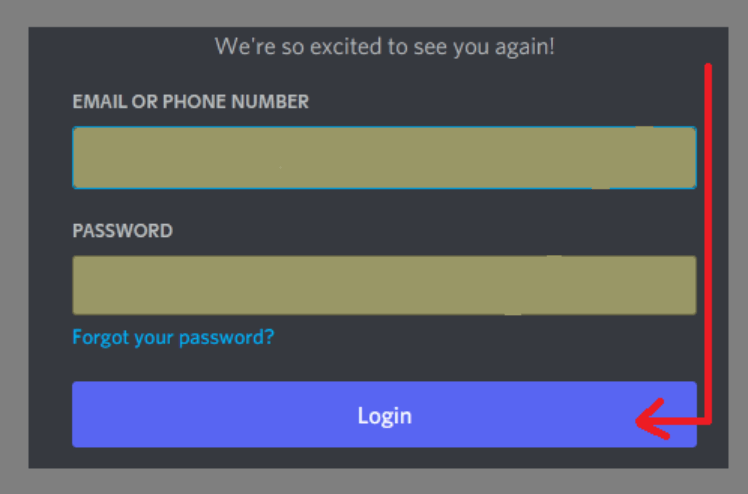 Step 2: Go to User Settings

Step 3: Go to Discord Nitro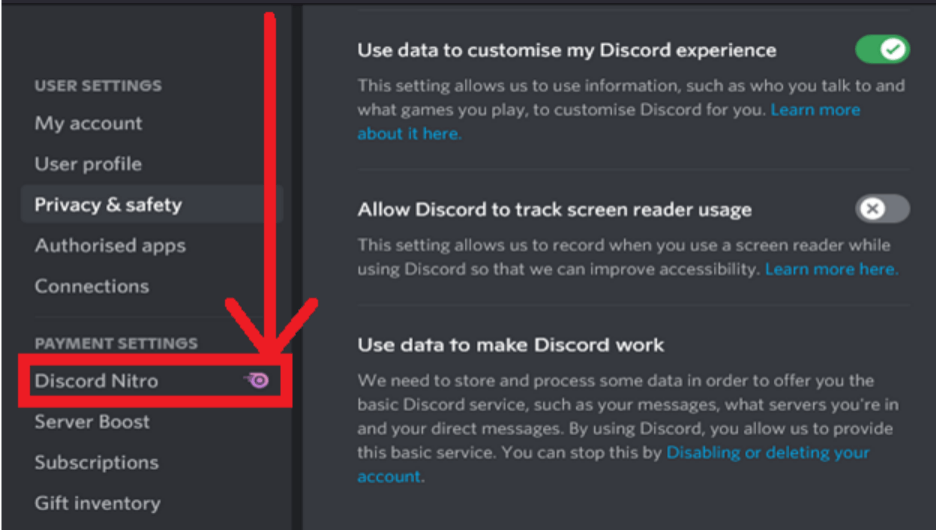 Step 4: Select your preferred subscription plan
After choosing a monthly or annual plan (16% off), click on Select.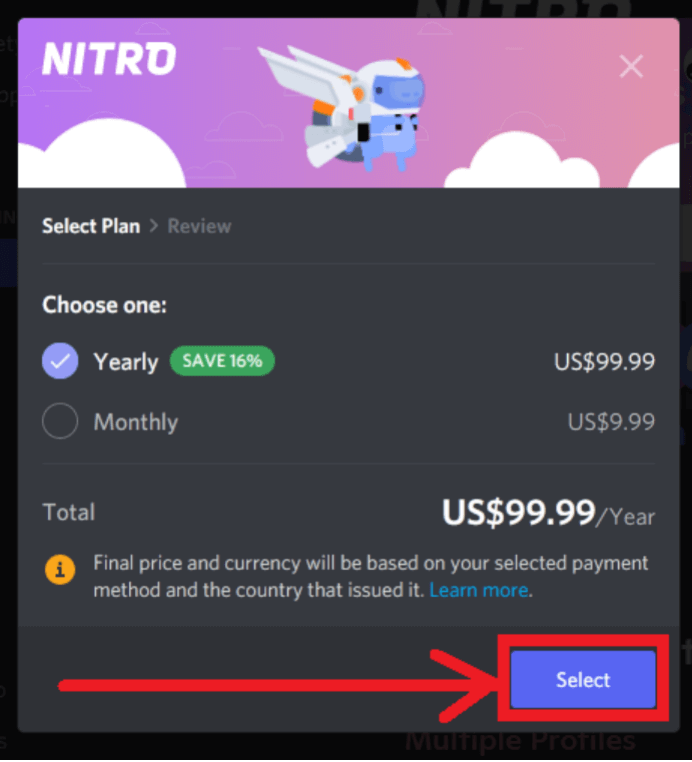 After clicking Select, choose your payment method, then review and confirm your subscription. If your account qualifies for an additional discount, you will get it after confirming your purchase.
Getting the free Nitro discount gives users access to per-server avatars, customization features, increased limits, bonuses and other great features. Discord users with a Nitro subscription can also join up to 200 servers, which is twice the regular number allowed.
Second way to get Discord Nitro discount: Through YouTube Premium subscription
Step 1: Log into your Discord account
Visit Discord's official website on www.discord.com or access your account through the app. On your browser, you may need to provide your email/phone number and password at each login attempt.
Step 2: Locate the promotion offer in your email inbox
YouTube Premium subscribers eligible for the free Nitro offer will receive a promotional email in their inbox. The email usually contains a link to redirect to Discord to ease claiming of discounts.
If you can't find the promotional email from YouTube in your inbox, sadly, you don't qualify for this offer. YouTube Premium users on a trial 3-month plan don't have access to this promotion too.
Step 3: Click on Redeem in Discord
Tap 'Redeem in Discord' in the email and you will be redirected to Discord to claim your Discount.
Step 4: Purchase 1 month of Nitro
Unlocking the Discord Nitro discount as a YouTube Premium user requires a one-month purchase. A single month of Discord Nitro currently sells for $9.99.
Purchasing one month of Nitro unlocks the YouTube Premium promotion and will give you more months of Nitro.
As a tip, most Discord discounts run from the third quarter of each year and usually last for a few days. Subscription to a regular Nitro plan gives you an extra month of Nitro for free. Purchasing a Nitro subscription as a YouTube Premium subscriber will give you 3 months of Nitro free.
It's worth noting that these discount options aren't available all year round from Discord. Check out Discord's official blog (discord.com/blog) for more information on available discounts and promotions.
How to Add Discord Discount Coupons to Your Purchase
Step 1: Visit merch.discordapp.com
Step 2: Place items in your cart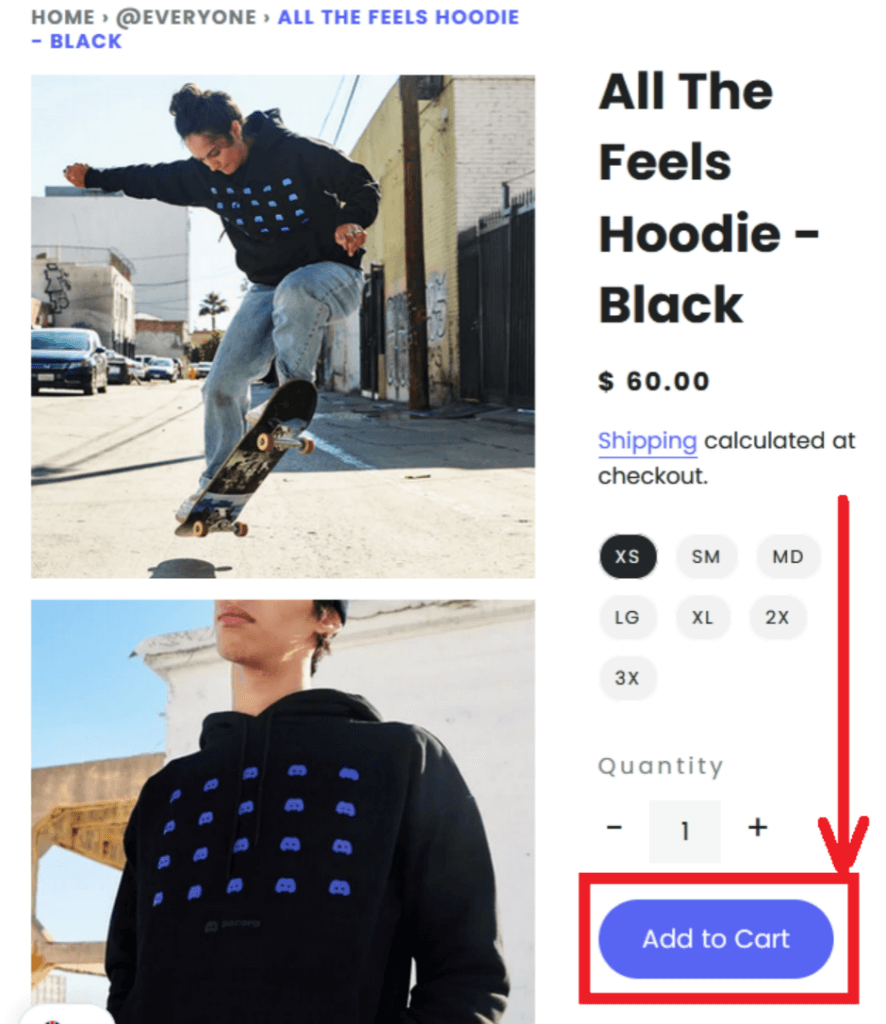 Step 3: Locate coupons from supported sites
Visit Deal Drop and Knoji for working coupon codes. Copy the verified coupon code of your choice and proceed to check out from Discord's store.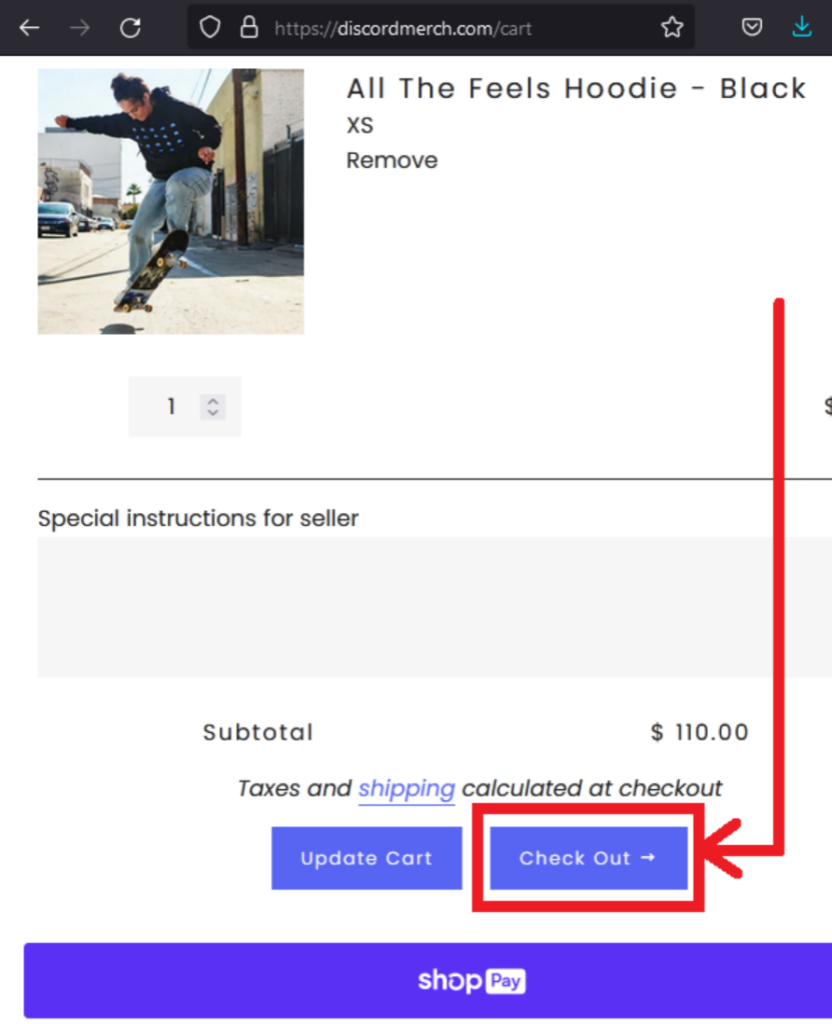 Step 4: Confirm shipping information and enter coupon code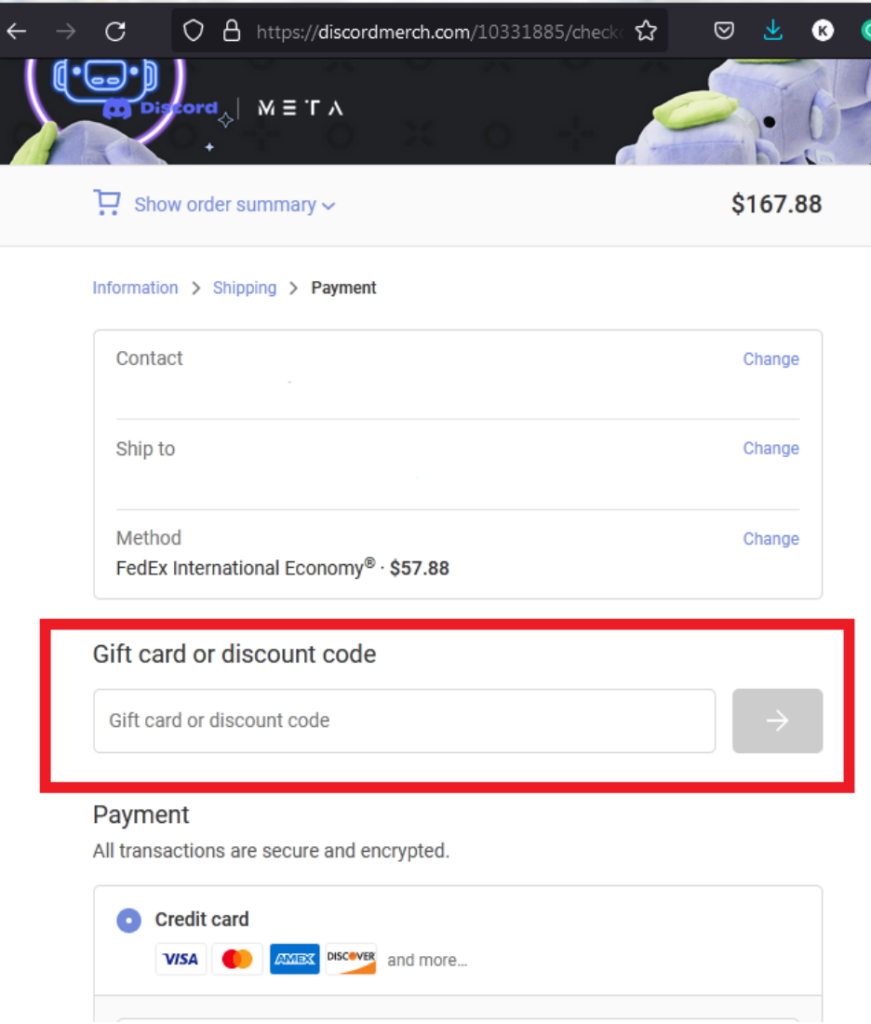 Step 5: Checkout
Entering the coupon code before checking out removes the discount value from your purchase. That way, you get to pay much less than other shoppers who don't use coupon codes.
Note that coupon codes only cover the cost of your selected items and don't affect shipping costs.
How to Get a 100% Discount on Discord Nitro
You can get a full discount on Discord Nitro as a first-time subscriber. First-time purchases provide you an extra month of Nitro at no additional cost.
Subsequent purchases after the first subscription will not offer the extra free month offer.