The Discord community hosts a huge number of servers for members to complete various activities. But some users might suddenly lose access to their Discord account, why do some logins fail?
Login problems might be common on Discord if you try to access your account with the wrong details. Disabling your account or going against Discord's policies might also cause login failures.
You can fix Discord login failures and gain access to your account when you follow the right steps. Take cues from the steps in this guide to fix multiple Discord login issues and access your account with ease.
Why Can't I Log Into Discord?
You may find it difficult to log into Discord if you're using an outdated app. Some versions of Discord may not work on some operating systems too.
You can update your Discord app and computer operating system to their latest versions to access Discord.
Discord logins might fail too if your account has been disabled.
You need to restore your Discord account before gaining access if you disabled it earlier. Also, you might have to contact Discord to activate your account if it was disabled due to a rule breach.
Wrong login details may also cause Discord logins to fail. Check your login details properly for any errors; if that doesn't work, consider resetting your password.
How to Fix Discord New Login
Step 1: Log into your Discord account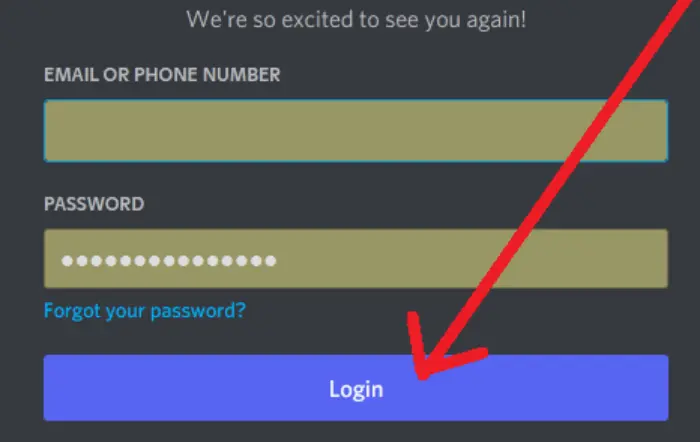 Step 2: Go to User Settings
Locate the User Settings icon on your Discord account. The User Settings icon (at the bottom left corner of your screen) takes you to your account menu.

Next, locate the 'Enable two-factor auth' button and click on it.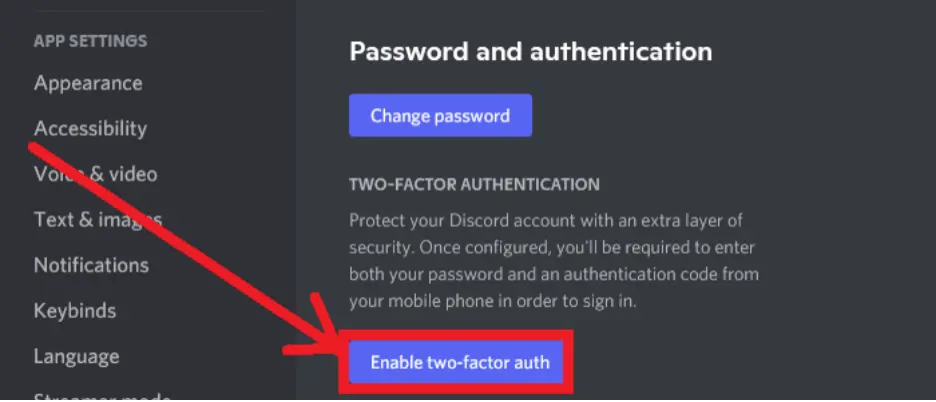 Step 3: Enable Two-Factor Authentication
After clicking on Enable Two-Factor Authentication, you will be directed to enter your password. Click Continue after entering your password.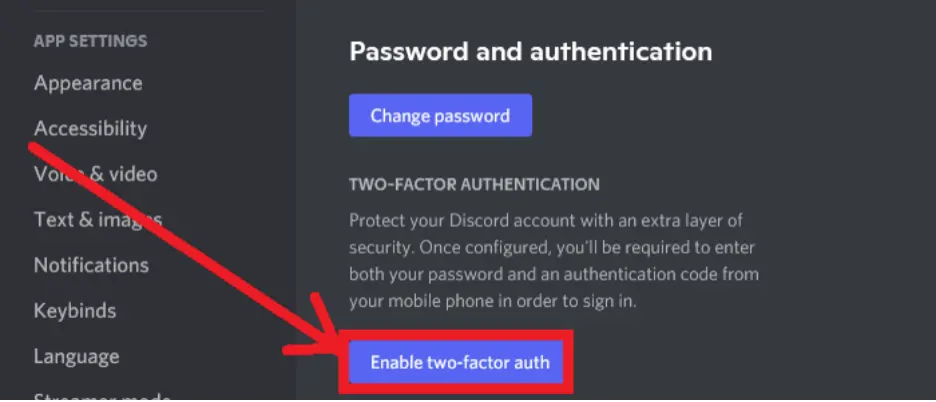 Choose your preferred 2FA account to add to your login protocols on Discord. The most reliable 2FA apps at the moment are Google Authenticator and Authy.
After installing your preferred 2FA app, click on Activate.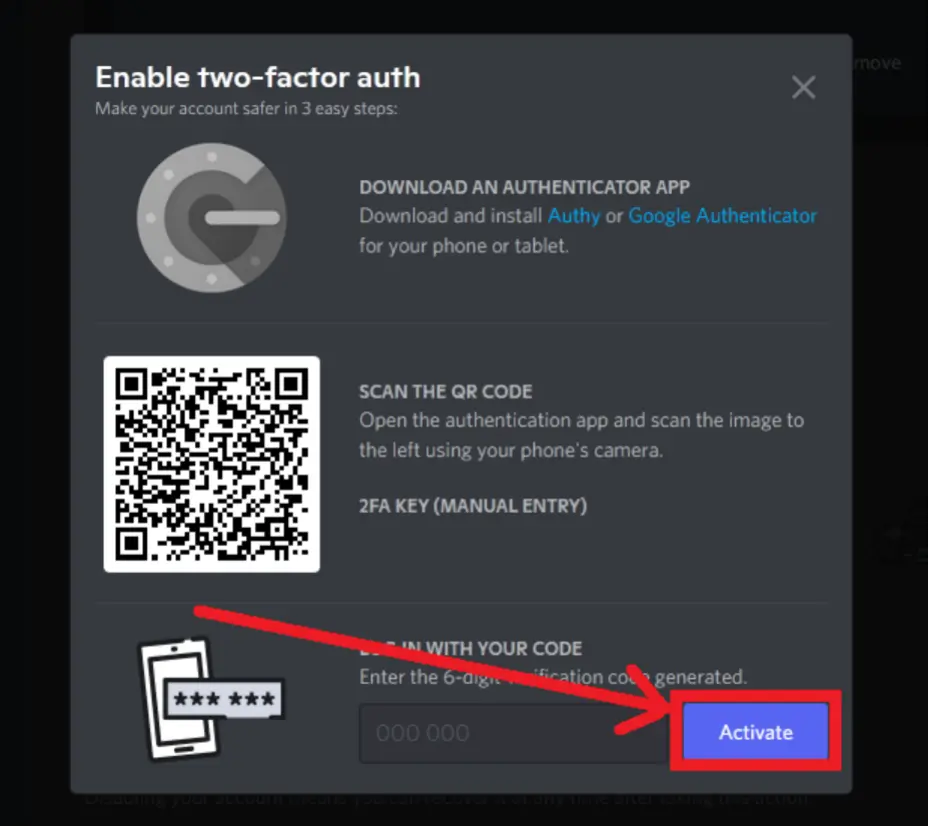 Import your Discord account login onto your preferred app. After importing the necessary details, you will require a code from that 2FA app to access Discord.
Enabling 2FA will disable new login location detected requests whenever you try to log in. Discord will disregard any change in your location when 2FA is turned on in your account.
Why is My Discord Account Disabled?
Discord might disable your account if you continuously post content deemed to be against their community guidelines. Some reasons why your account might get disabled include spamming, false complaints, sharing cheats, stealing passwords, bullying, and so on.
Your account may be disabled too if you enter wrong login details several times. Discord might recognize your accounts with emails you enter (if it's correct) and disable any account tied to that address.
In some rare cases, a glitch in Discord's algorithm could disable a user's account for no reason. But it's worth noting that there's always a way to restore your Discord account, no matter why it was disabled.
How to Log Into Discord without Email
Note that this step will only work when you've verified your phone number on Discord.
Step 1: Enter your phone number in the EMAIL OR PHONE NUMBER bar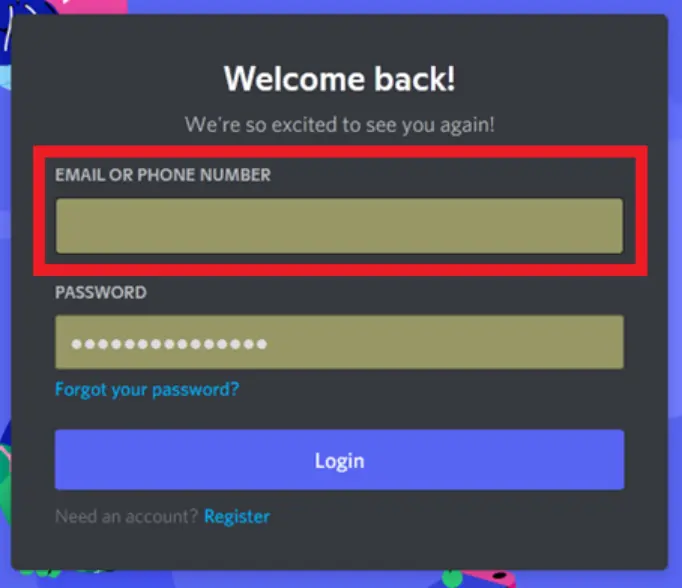 Step 2: Enter your password in the PASSWORD row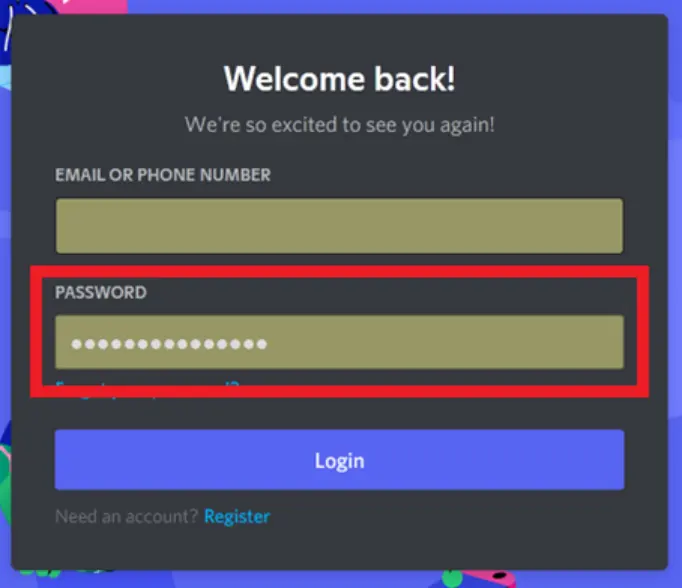 Step 3: Click Login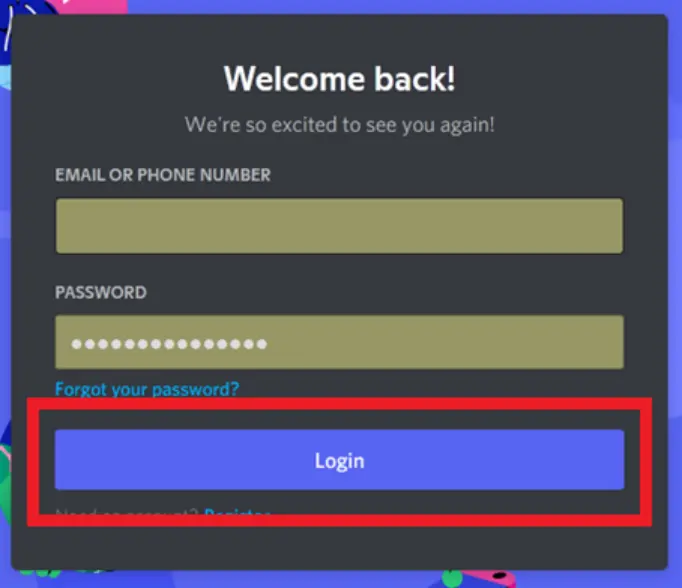 If you don't have two-factor authentication activated on your Discord account, you will have access immediately. But an account with 2FA enabled will be inaccessible if you don't have your 6-digit authentication codes.
How to Fix Can't Log Into Discord 2FA
Step 1: Visit Discord's support website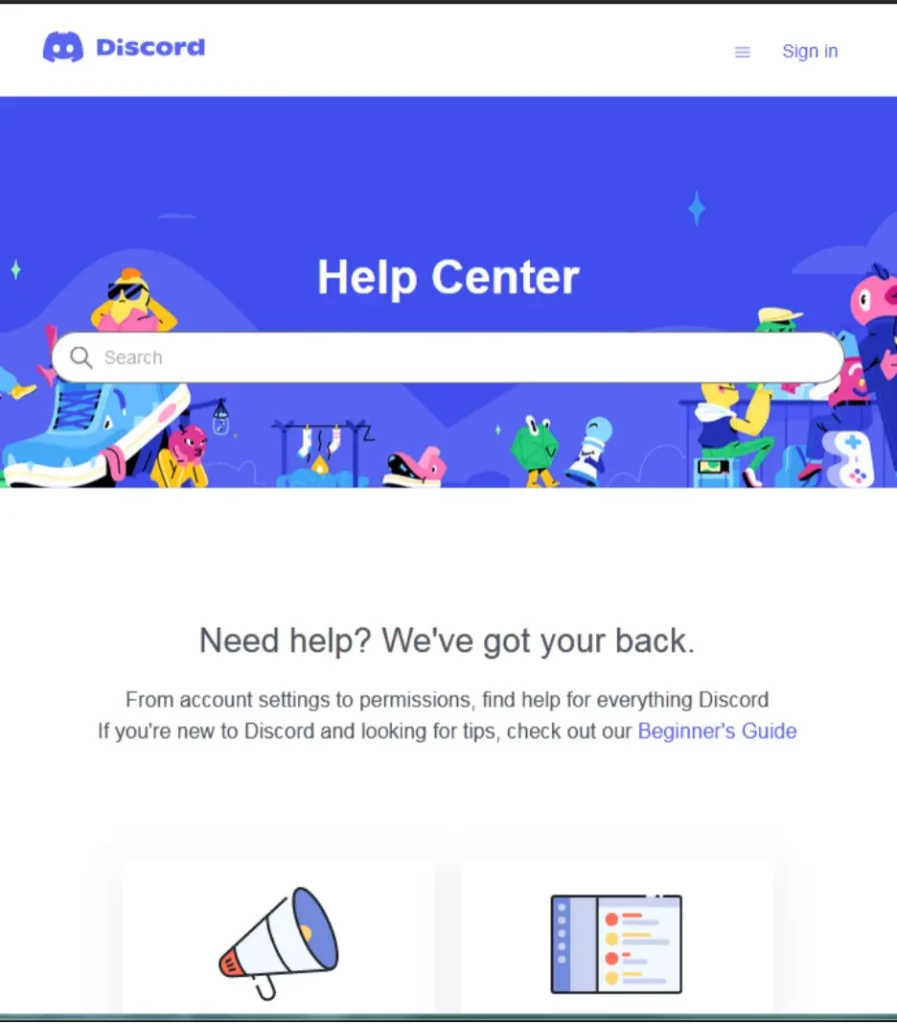 Step 2: Click on the Menu icon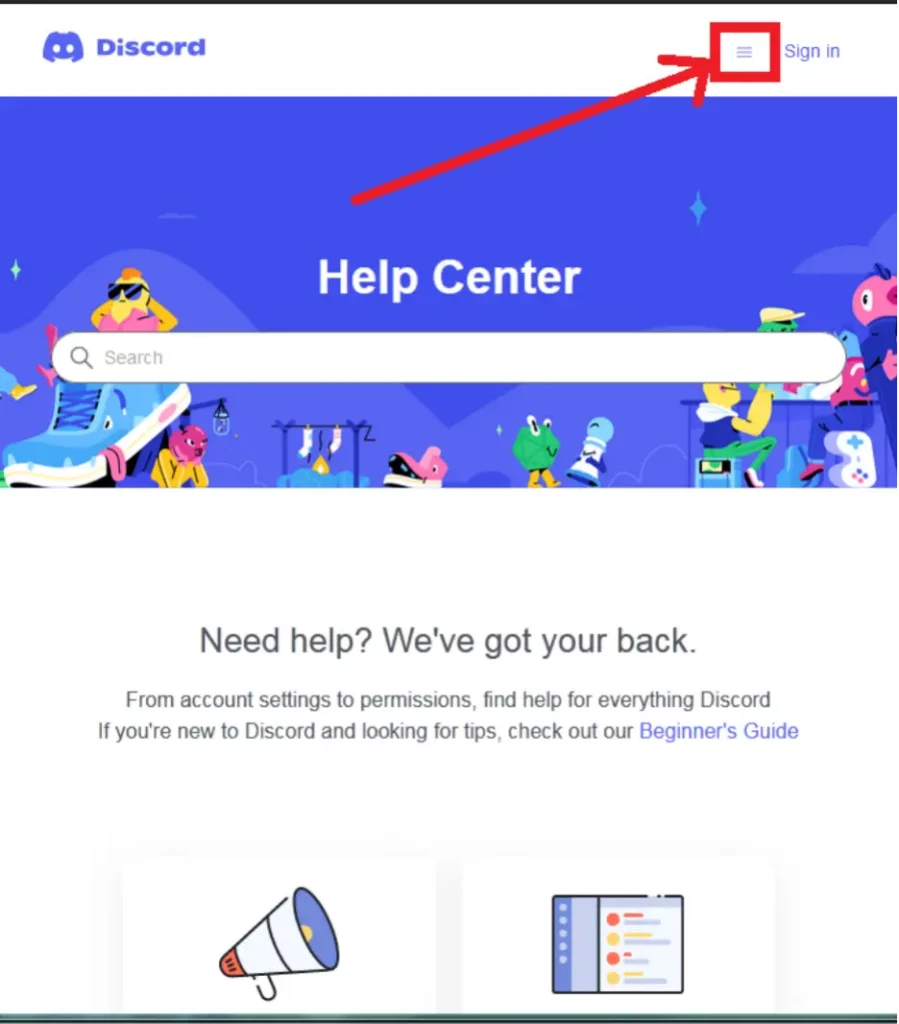 Step 3: Click Submit a Request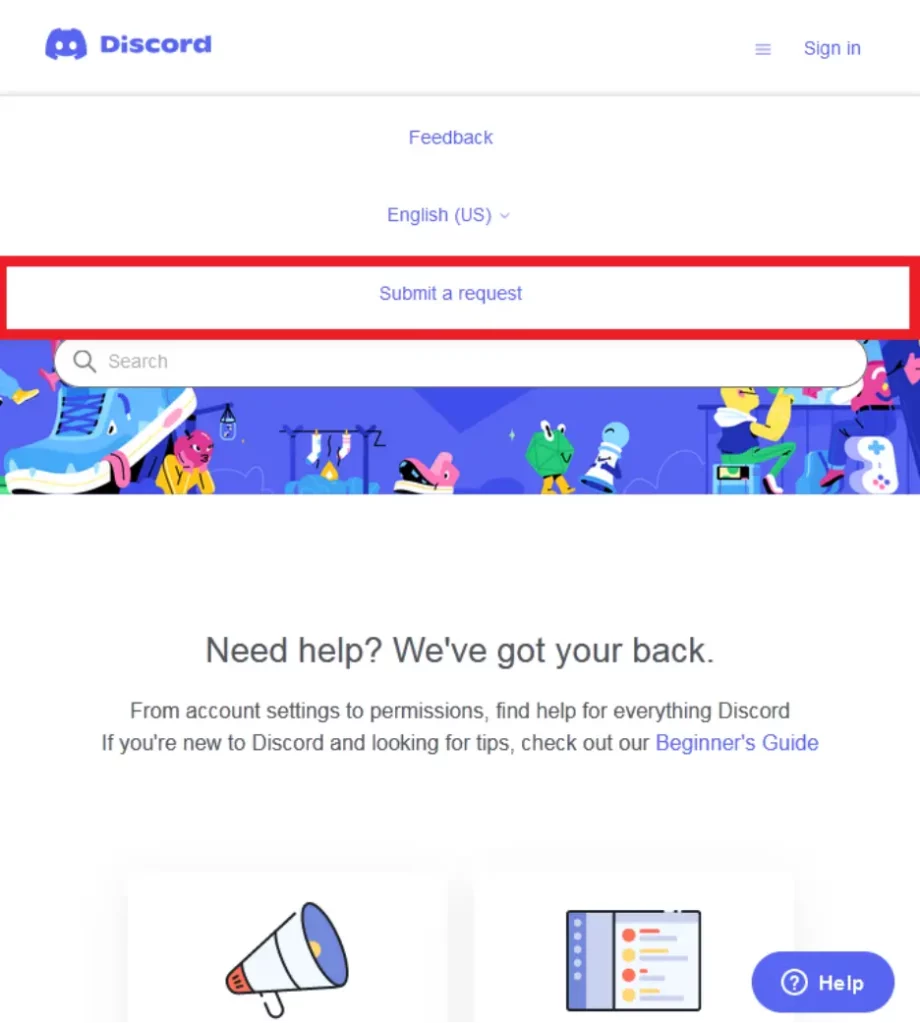 Step 4: Select Help & Support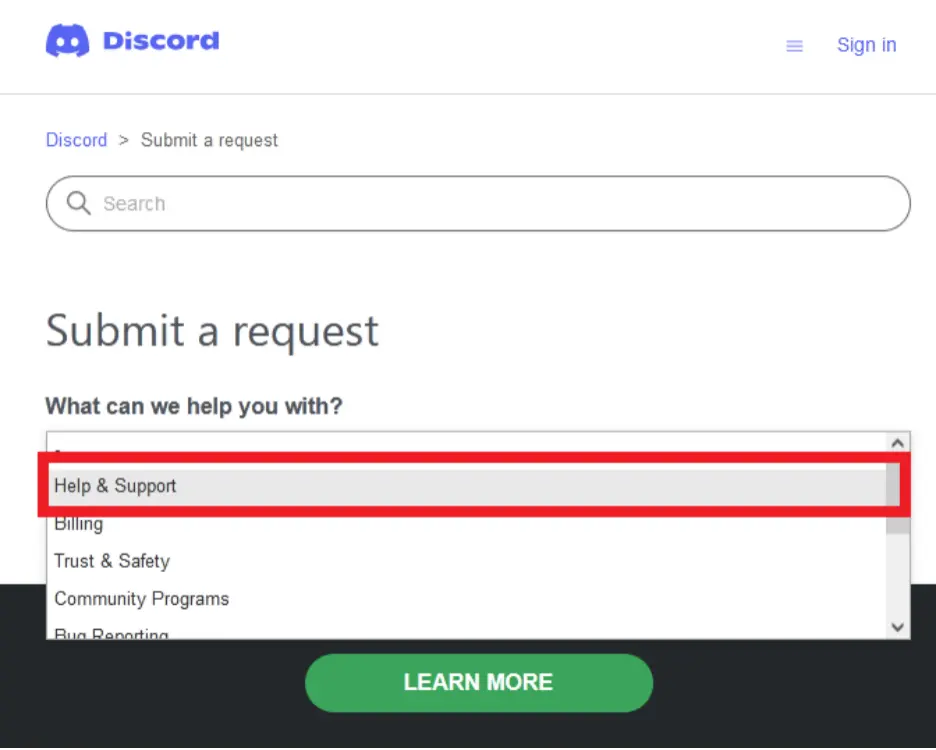 Step 5: Write a description and Click Submit
Your description should cover a request to get your account back after losing 2FA access. Next, fill in all other necessary columns and click Submit.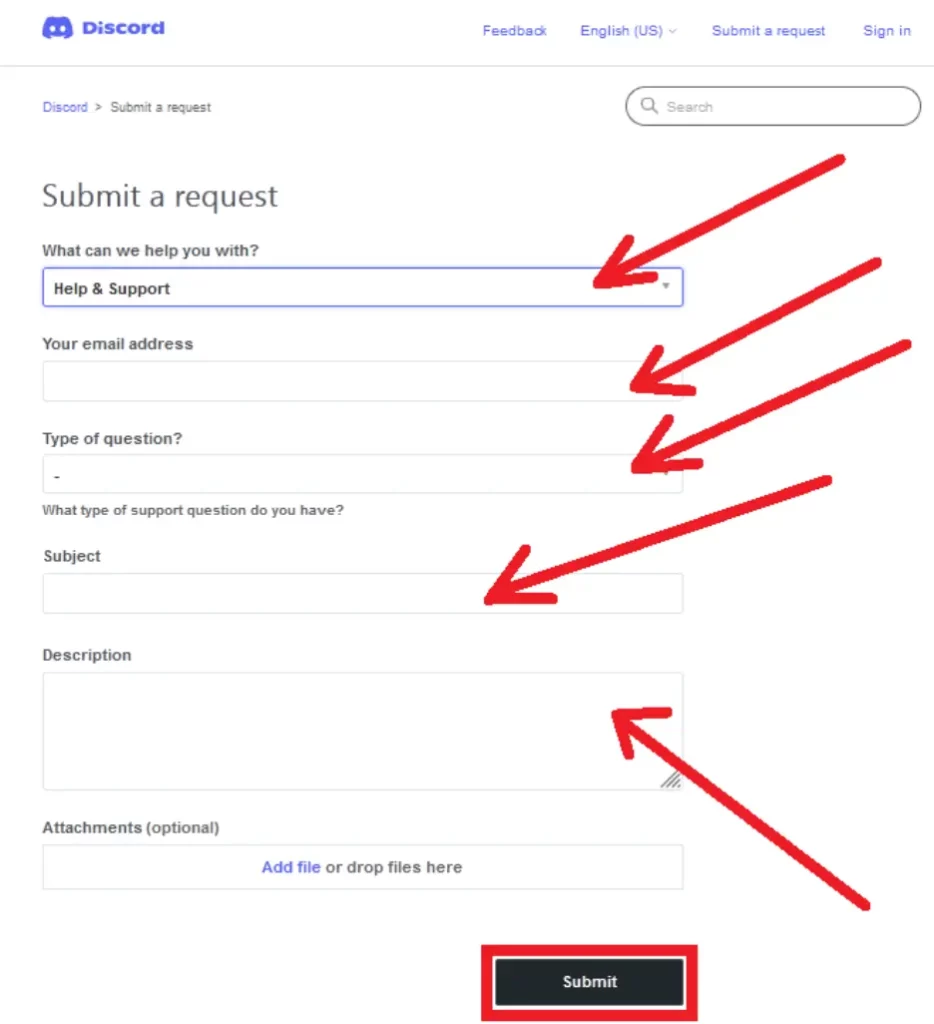 Does Discord Remove Inactive Accounts?
Discord doesn't remove inactive accounts from its servers. The only event when an inactive account is removed is when someone reports such an account for spamming.
Discord will only remove an inactive account if its owner logs in a deletion request. If Discord receives an account deletion request, it usually takes 14 days before the account goes permanently offline.
Why Did My Discord Log Me Out?
Your Discord may log out unexpectedly if its AppData cache on your computer becomes filled up. Outdated apps or video card drivers, a slow internet connection, and inactivity can also log you out of Discord.
How to Know if a Discord Account is Inactive
An account with its username and tag showing as DeletedUser and #0000 is no longer active on Discord.