Account suspension is when the host of a website has taken down an account temporarily or even permanently. It can happen for both known and unknown reasons, and Etsy has already done it multiple times.
Etsy may suspend an account even without warnings while having no email sent. They will suspend an account if they detect unusual behavior or if the terms of use or policies are violated.
Some Etsy account owners got their accounts suspended while being unaware of why it happened to them. It can be a mistake from the Etsy host managers or simply an overlooked part from the user.
Fortunately, there's a chance to unsuspend an account on Etsy. Although, it will still depend on what type of violation they detected on your account and its severity.
The Etsy team may also acknowledge the inconvenience if they are the ones that were mistaken. Still, it is uncommon that the mistake is on their part rather than the users.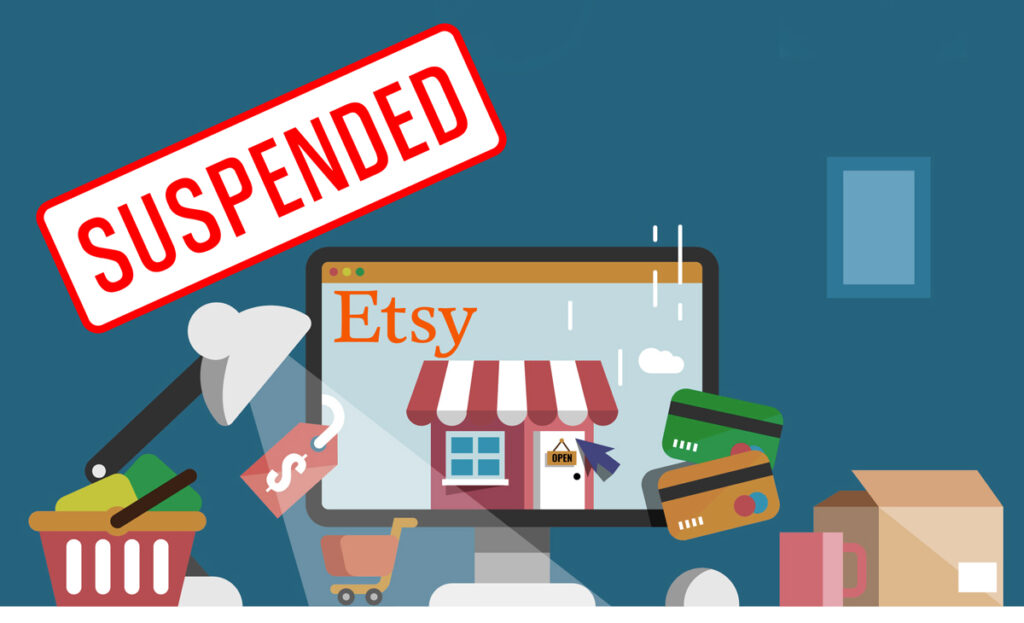 Why was My Etsy Account Suspended for No Reason?
Your Etsy Account may be suspended for a lot of reasons that you are not aware of. Not being aware of the seller policy might be a cause.
The seller policy contains crucial information regarding rules about selling, Etsy community involvement, customer feedback, disputes, and your success in the platform.
Etsy sellers can check out the whole policy on their website. Buyers must also be familiar with the Etsy terms of use to make account suspension less likely.
To make things short, you have either sold items that aren't handmade or designed by you, sold prohibited and intangible items, or copyright infringement. Sellers have to strictly follow the rules to keep and continuously use their Etsy seller account.
However, users can also trigger Etsy's banning system for some unknown reason. Simultaneously use of the same Etsy account in multiple devices has reportedly become the cause of account suspension.
Other times, some users have also been banned for using Etsy with public Wi-Fi and specific VPNs. Although it is clear that those reasons aren't a violation, the following action of the user might be the one that triggered the suspension.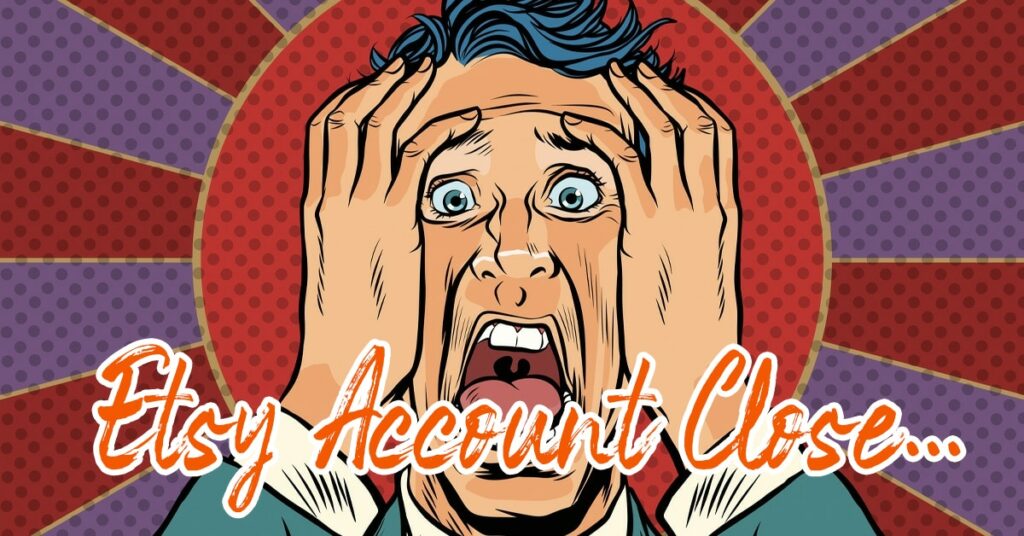 How Do I Get My Etsy Back After Being Suspended?
Usually, Etsy will send an email to you after they suspend your Etsy account. The email will contain the supposed violation that you made.
If you haven't got an email from them, you can try waiting for at least a day to receive an email from them. Sometimes, Etsy will not send the suspension notice to your email immediately.
You can contact Etsy about it when you have already waited for a day and still didn't get any notice. You may start taking action for the account reinstatement by asking them first to review the violation.
Ask Etsy about resolving any cases of your shop, any overdue orders, and the order status of your buyers. Be attentive and listen to Etsy's statement if there are things that didn't add up.
You may also file an appeal to unsuspend your Etsy account. Users may send their letters directly to their support email.
There will also be procedures that Etsy will provide if they approve your account reinstatement and unsuspension.
How Long Does it Take to Unsuspend an Etsy account?
Appealing for the account suspension lift can take hours or days. The process of unsuspension will also depend on the violation that you made.
Once Etsy acknowledges that you have not violated anything from their policies and terms, they will return your account privileges within a day.
The usual thing that Etsy does before account suspension gives out requests to sellers about the violation and their action. They give users at least five days to respond about it.
And it is also why getting an Etsy account unsuspended is more complicated. Further verification will be required if the user is motivated to get their Etsy account running again.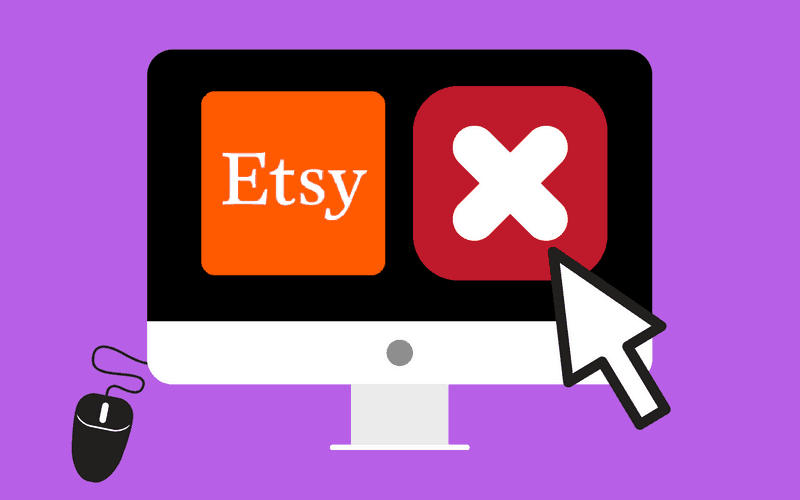 Can I Open a New Etsy Shop After Being Suspended?
Unfortunately, no. Sellers who got their accounts suspended cannot open a new Etsy shop.
Etsy doesn't permit the same seller with a banned account to use their platform again. They are strict when it comes to sellers with suspended accounts.
If a new user's info matches a banned or an existing Etsy account, it will probably be suspended. Even if you create a new account after suspension, it will not last long and still be suspended.
It is recommended to appeal for your primary account's suspension lift rather than creating a new account. The action itself will solidify Etsy's decision to ban you from using Etsy permanently.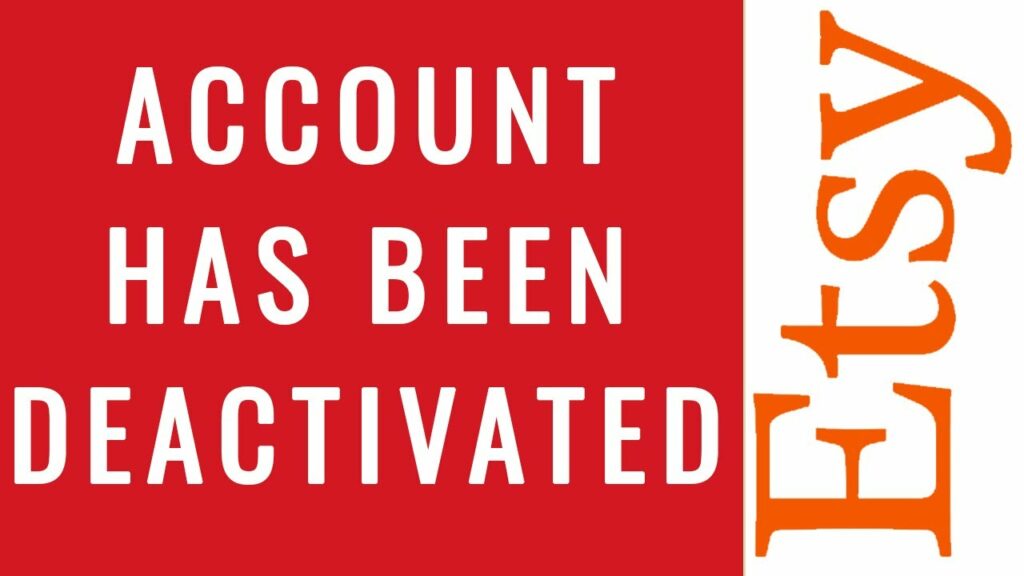 Does Etsy Suspend New Accounts?
Yes, Etsy can suspend new accounts. New or older Etsy accounts are treated the same by Etsy when it comes to suspension.
Any violation can trigger account suspension whether you are a new or an experienced Etsy seller. They will not hesitate to ban or suspend an account if they think that your violation is confirmed.
However, there can also be times when bots that automatically ban accounts can be mistaken. So if you think that your account has been mistakenly suspended, the right action to take next is to appeal for it and contact their support services.