Etsy made changes to its banners at least twice in recent years. With so many modifications on Etsy over the years, many storeowners don't really know what an Etsy order receipt banner is.
An Etsy order receipt banner is an image uploaded onto Etsy for default printing on packing slips or order receipts. The banner comes in a default size. Sellers can edit its content and upload it on Etsy to show different messages.
If you still don't know enough about Etsy order receipt banners, don't be troubled. Find all the information you need about these banners and much more below.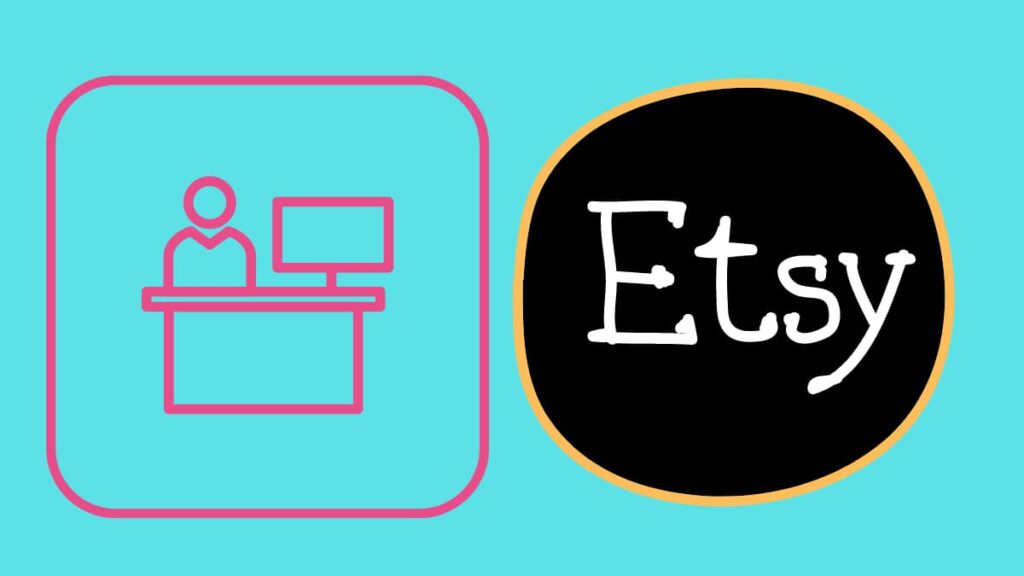 What is an Order Receipt Banner on Etsy?
The order receipt banner is a direct replacement of "small banners" previously uploaded by store owners. It is different from the "Big banner" shop owners can upload on their store's main page.
Etsy order receipt banners are designed to help sellers pass custom messages across to buyers. They can be quite effective among sellers with insights on how to use them.
Etsy Order Receipt Banner Examples
Sellers can use order receipt banners to include coupon codes for a buyer's next order. They can also work to display appreciation messages to customers.
Also, sellers can upload a smaller size of their store's main banner as an order receipt banner. Other sellers may just prefer to leave the banner blank if they don't have any use for it.
What is the Size of an Etsy Order Receipt Banner?

The standard size of Etsy order receipt banners should be within 760×100 pixels (7.92"x1.04" at 96 dots per inch). Any banner designed to fit within this dimension will display correctly on customers' packing slips and order receipts.
Banners designed to exceed the dimension above will not display correctly on customers' receipts and slips. Going over these dimensions will make the image become fuzzy or cut off its edges.
Sellers can create a banner within the standard dimensions and place it in a white or colored surround background. Putting your designed banner in a surround background makes it easy to display all details on receipts and slips.
Where Does It Appear?
An order receipt banner on Etsy appears on the hard copy of printed receipts after a sale. Buyers who receive order receipts or packing slips with their purchase will see this banner if a seller enables it.
The banner does not appear to buyers whenever they shop online. Sellers can upload it from the Info and Appearance page in their shop.
What Should I Put on It?
You can add an appreciation text to your shop banner saying "Thank You" to customers for their purchase. Sellers can also choose to add their store name and other information to the order receipt banner.
Some sellers can choose to include only text or graphics on their order receipt banner. Others may choose to combine text and graphics while creating this banner.
How Can I Remove the Order Receipt Banner on Etsy?
1. Disabling it from your store's Shop Manager
You can remove it from your store by disabling it from print options. First, you need to go to Shop Manager in your store.
Then you need to click on Settings, and Info and Appearance. Scroll to Order Receipt Banner in this section and click an "X" mark on the banner's upper right angle.
After clicking the "X" mark, scroll to the last section and click on Save Changes.
2. Unchecking banners from order receipts
Go to Order section on your shop's main page and click on three vertical dots. Click on Print, and then Order Receipts.
After this, click on Customize and uncheck Order Receipt Banner from available options. Click on Save Settings for Next Time.
Can I Customize My Order Receipt Banner on Etsy?
You cannot directly customize an order receipt banner on Etsy. The only option available is to upload and delete order receipt banners whenever you want to.
You can create and edit images on your device's default photo editor or use third-party apps. It's also easy to resize images on several apps to meet standard size requirements for the banner.
Is Etsy Banner and Order Receipt Banner the Same Thing?
On Etsy, the banner and order receipt banner are two different things. Sellers can upload a larger banner onto their storefront, and some big banners can measure up to 1200 x 300px.
The big Etsy banner is visible to buyers who look through your store for items. Order receipt banners are much smaller and aren't visible to buyers whenever they visit your storefront.