Shipping Etsy items from the US and other countries to Canada is seamless and orders can be confirmed in moments.
Etsy shipping to Canada is possible, but some sellers may not offer shipping options to Canadian buyers. Shipping costs to Canada can be expensive, and some sellers prefer not to sell to Canadian shoppers to avoid huge charges.
Find correct information about shipping items bought on Etsy to Canada. Details in this post can make shipping to Canada easier and more profitable for buyers and affordable for sellers.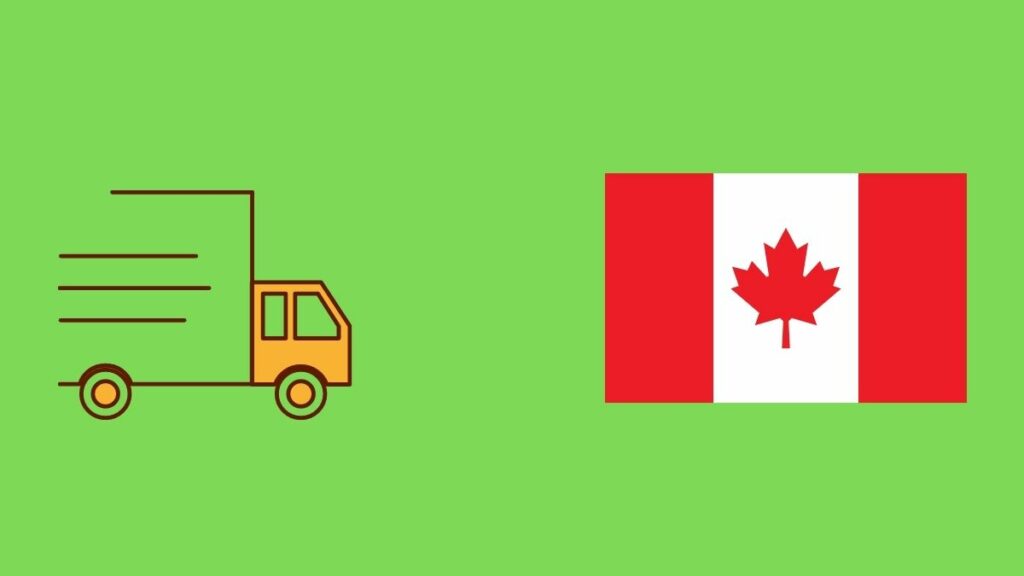 Does Etsy Ship to Canada?
Yes, Etsy ships to Canada. But some sellers might have restrictions to prevent buyers from Canada to purchase their products.
Sellers can set restrictions on all orders from Canada based on high shipping costs. But most sellers on Etsy are more likely to offer shipping to Canada, no matter how expensive it might be.
Scroll to the bottom right column of a seller's page if you want to see the delivery info from sellers. You'll be able to see if a seller ships to Canada from the info available.
Shipping costs to Canada vary, but sellers can set prices for products with reference to weight, size, and shape of items.
Can Canadians Order from Etsy com?
Canadians can order several items from local and international sellers on Etsy.com. But some restrictions may be placed on items from sellers that don't ship to Canada.
Shipping to Canada currently attracts significant charges and discourages some buyers from purchases. Sellers may have to overinflate the price of some items too to accommodate shipping to Canada.
How Does Etsy Ship to Canada?
Etsy offers shipping options to Canada through FedEx, USPS, and UPS.
Etsy sellers in the US and other countries can ship to Canada in simple steps. First, you need to click on Your Shop and then Orders.
After that, search for your paid order and click on Print Shipping Label. Then, you need to select your preferred courier (FedEx, USPS, or UPS).
Next, you need to enter your shipping method details along with the package weight, type, and other information.
For the final step, confirm your details to get an item shipped.
After completing all steps, Etsy will send shipping notifications to your buyer(s). The order will also be marked as "Shipped".
Buyers that desire more information about Etsy shipping labels can download it from their Orders page.
Shipping through FedEx from the US to Canada can be completed within two days. USPS shipping may take two weeks or more to ship items from the US to Canada.
Shipping items over $50 to Canada may attract a customs duty, and orders over $17 can be charged in some cases.
How Does Etsy Canada Calculate Shipping?
Etsy Canada calculates shipping with a few simple steps. All you need to do is enter your package's weight in the provided column. After that, you must enter your package's dimensions in a second space provided.
After filling in the dimensions and weight of your package, Etsy will calculate the correct postage amount for you. Note that calculations of postages through Canada Post are based on a buyer's location.
With this feature, buyers get to see correct costs of items and don't have to spend much time creating listings.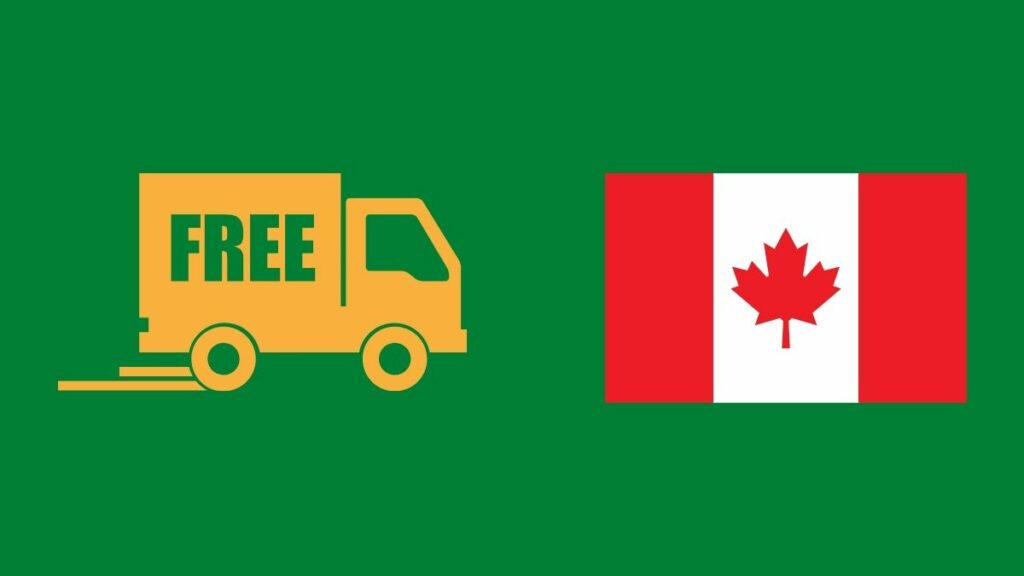 How Do You Set Up Free Shipping Over $35 on Etsy Canada?
Additional costs of shipping might turn off some potential buyers. Etsy provides a free shipping guarantee that allows shoppers avoid costs of shipping on local orders over $35.
Sellers can set up their free shipping offer on Etsy with the following steps:
Log on to www.etsy.com from a mobile device or PC. Click on the Shop Manager icon in the store's homepage.
After that, click on Shipping Settings. Then click on Get Started on the Free Shipping tab.
Click Next, and then Click "Set Free Shipping"
After setting the guarantee for free shipping, you can recover shipping costs by re-pricing items. You can also take advantage of smart pricing to adjust the price of items to recoup shipping costs.
How you choose to recoup costs from offering free shipping is in your hands. But it's wiser to set competitive prices, especially in a market with a lot of similar items listed on Etsy.
How Long Does Shipping to Canada Generally Take?
Shipping packages from the US to Canada may take within 2– 20 days, depending on your choice courier. Most sales from US Etsy to Canada are shipped through the USPS.
Shipping to Canada through Priority Mail Express on USPS usually takes within 2 – 5 days. Using other delivery options might take between 6 – 10 or 11 – 20 days.
Packages may be delayed or arrive quicker depending on their content, size, and seller's shipping options.
Conclusion
It's worth noting that sellers can incur huge fines or risk imprisonment for filling wrong info on a customs form. Sellers should never give in to the temptation of fudging actual numbers.
Buyers must be ready to pay all shipping costs to Canada for a purchase. Some items may attract heavier price tags due to the high costs of shipping them to Canada.