Several fake Etsy accounts make trading on the e-commerce platform quite stressful for legitimate users. Some scam buyers and sellers resort to flat-out fraud to rip off unsuspecting users. They create fake accounts on the Etsy store in order to make a quick buck through dishonest ways.
Etsy users can spot a fake account with simple steps and observations. You don't need to get scammed before protecting yourself. You can also report fake accounts with options provided in the store.
That's why this guide provides details on how to identify fake Etsy accounts and steps to take for safe sales and purchases. Vital info in this guide makes it easy to transact business on Etsy without any fear of getting scammed.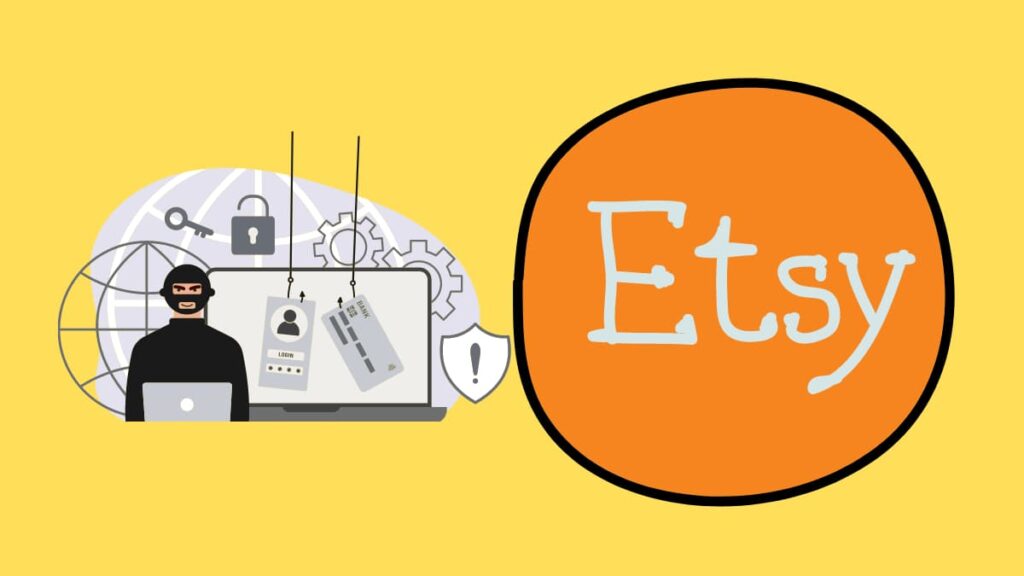 Can Etsy Have Fake Accounts?
Yes, Etsy can have fake accounts set up and live on its platforms. Etsy doesn't have a strict account setup process at the moment, making it easy for one person to create many accounts.
However, Etsy currently has a strict removal policy to delete accounts found to be fake.
Can There Be Fake Sellers on Etsy?
Fake sellers can set up a shop on Etsy. Most fake sellers on the platform offer knockoffs, overpriced items, or nothing at all.
Etsy has deleted many fake accounts after they initiated a mass crackdown on scam sellers and buyers.
How Do I Know if an Etsy Seller is Legit?
The best way to know if an Etsy seller is legit is to understand how scammers operate. If sellers don't engage in any of these activities, there's a high chance that they're legit:
1. Accounts with many reviews over a short period, and then little to none
Fake sellers on Etsy usually initiate a massive "publicity" campaign of sorts by creating multiple fake accounts to post reviews. Such fake accounts will focus purchases on a main scam account to generate many positive comments.
And in most cases, these reviews stop coming all of a sudden. Such happens when an account doesn't have any original item to offer and starts receiving bad reviews from real buyers.
Fake accounts will likely generate glowing reviews to attract unsuspecting customers to fraud. It's a smart choice to look at previous reviews before opting to buy from any seller.
If you discover a seller having multiple positive reviews from a handful of customers without massive sales, be careful. But it's worth noting that not all accounts that appear fraudulent actually scam customers.
2. Copied images and descriptions from legitimate sellers
Several fake sellers on Etsy list items with images stolen from legitimate store owners. In other cases, such fake sellers can copy images and descriptions from a real storeowner, without changing anything!
Fake sellers can list these items to deceive buyers into making payments without sending any items in return. Fortunately, such scams rarely end up being successful based on Etsy's protection policies.
3. Overpriced or underpriced merchandise
Some scam accounts on Etsy may offer merchandise from a legitimate store for way more than its actual price. Overpricing items makes a store seem legitimate, as they can buy from the actual seller and resell for more.
And in some cases, fake sellers can offer knockoffs for a lot less than their actual price. Any account that offers valuable items at an unbelievable price is more likely to be a scammer.
4. Sellers offering illegal items
Any seller with a listing of items not allowed on Etsy has a high chance of being fake. However, some of these sellers may operate for long periods before their store is taken down by Etsy.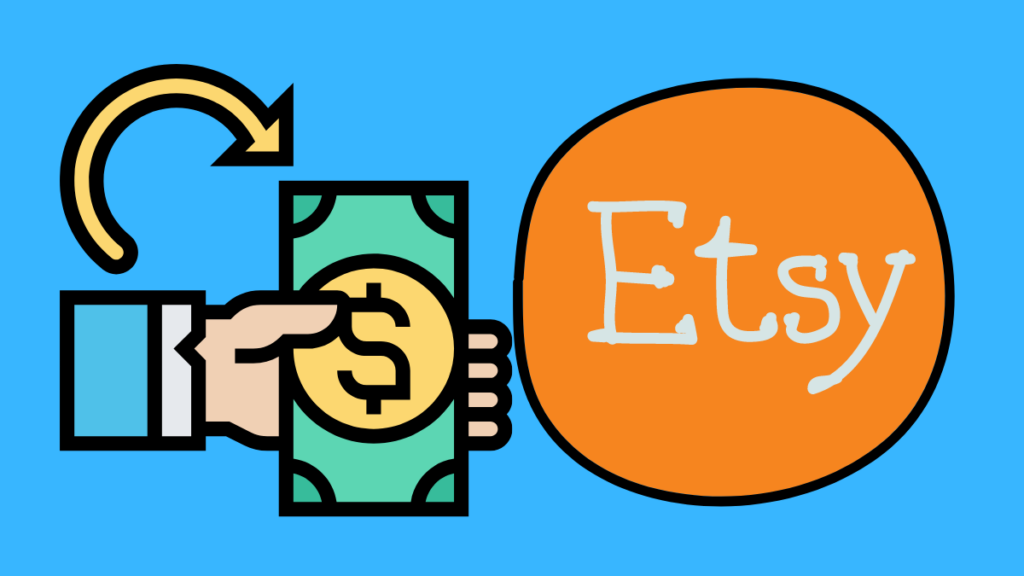 Does Etsy Refund You If Scammed?
Etsy has a strong dispute resolution framework to offer refunds to buyers. Any buyer that initiates a dispute of any transaction must have used a supported payment method during the purchase.
Can You Report Fake Etsy Accounts?
You can report a fake Etsy account in two simple steps:
1. Go to the store's profile page
You have to navigate to the store you want to report. You can search for the seller's name to reveal their store location through Etsy's search bar.
2. Click on the "Report This Shop" button
Click on "Report This Shop" and fill in the necessary details. Your complaint will be registered and Etsy will investigate your claim.
Can Fake Sellers Have Many Good Reviews on Etsy?
It is possible for fake sellers to have good reviews on Etsy. However, most good reviews of a fake Etsy account usually originate from fake accounts too.
Fake sellers crave good reviews to increase the chances of swindling legitimate buyers of their money or counterfeit items.
Conclusion
Commerce on Etsy should be safe and straightforward, but scammers are always on the prowl with fake accounts. Keeping safe on Etsy is easy; you just need to make wise decisions and be unwilling to compromise.
Buyers should always make sure they don't pay with any method not supported by Etsy's protections. Some sellers may request payments from other platforms impossible for Etsy to track.
Sellers must also make sure they receive funds for an item from verified methods on Etsy. Avoiding scams as a seller is quite easy, particularly if you don't agree to release items without getting full payment.