Klarna is a fairly new online shopping app that allows US and UK citizens to make secure purchases using a one-time card. The latter company has not only revolutionized online shopping for both US and UK citizens but also allowed thousands of online businesses to have an easy time transacting through a secure system even when their esteemed clients don't have the cash at hand.
Unfortunately, with the ongoing online scam taking its toll on online shopping, Klarna, just like its counterparts, is having a difficult time dealing with the resulting stigma created by scammers whose tactics seem to get better with each passing day. Thankfully, effective measures are being taken by klarna to ensure the interests of their esteemed online buyers are shielded from such scams.
Is klarna a legitimate company or a scam?
Klarna is without a doubt a legit company. It works almost the same way as your usual credit card company but with a few added advantages. Before using klarna, you'll first of all need to complete the registration process through their official website. It's only then that apply to get your one-time Klarna card. You'll start by simply opening your preferred, hopefully, secure browser and searching for Klarna's official website and not any other.
The next step after creating your profile would be downloading the latest version of the Klarna app. From there, you'll receive straightforward directions on how to apply for your one-time klarna card. If you do this correctly, your card should be mailed to you in a matter of a few business days. You'll also be required to go over their interest-free payment plans so you can choose the one that's the best fit for your needs.
Can the klarna card be defrauded?
While klarna continuously does everything in their power to keep their official website and apps hack-proof, there're still other possible ways for experienced scammers can use to find ways around their seemingly tight defenses. Thankfully, there're ways you can use to secure yours from these scammers.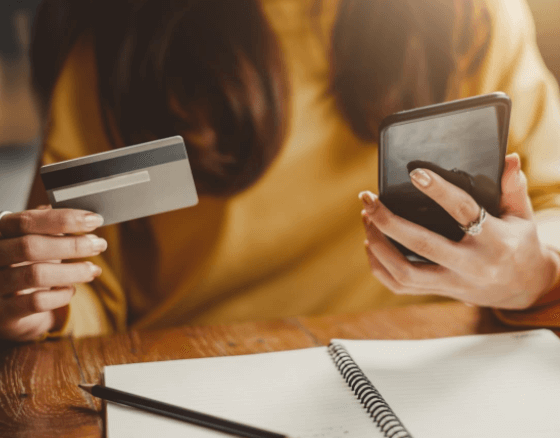 For instance, you can consider keeping your klarna card details to yourself. In case you're sharing your computer or smartphone with someone, make sure your card details are secured or deleted the moment you're done using them.
Is safety in klarna assured?
Klarna has gone above and beyond to ensure all-around safety for its ever-growing clientele base. For starters, they boast of an A+ rating from the Better Business Bureau (BBB). They've also made a point of updating their firewalls regularly. The latter is meant to throw off any scammers hell-bent on hacking their system for obvious reasons.
That said, Klarna customers need to stay updated as well as do their part to avoid being taken advantage of by notorious online scammers. In case a Klarna customer suspects fraudulent activity, there's a hotline dedicated to the eradication of fraud that they can use.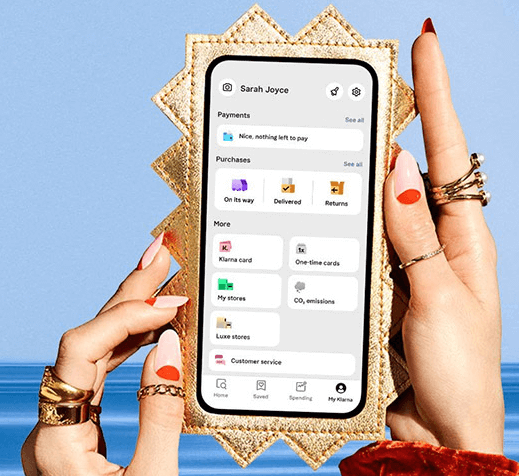 Since safety, especially from Klarna's side, is assured, many online shops continue making the leap of faith and incorporating Klarna as one of their modes of online payment. The move, according to most of them, has had a positive impact on their respective sales.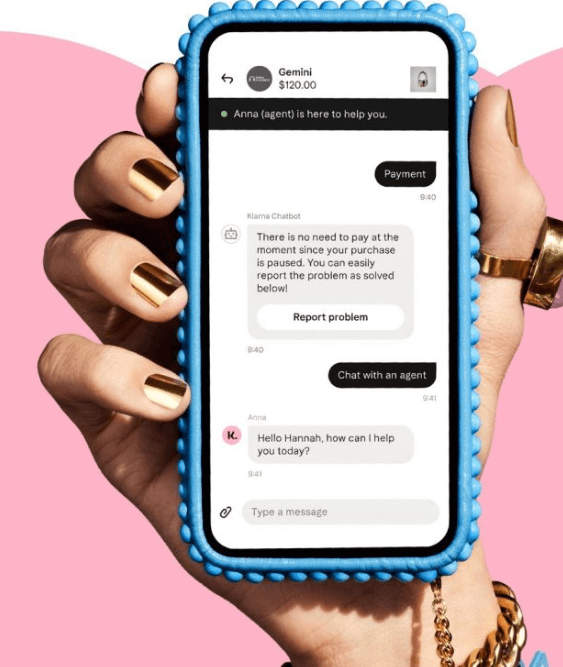 Still, on the safety tip, Klarna also encourages its esteemed clients to keep an eye out for any signs of fraudulent activity. One can detect suspicious activity on their accounts by scrutinizing every transaction and only approving once you're 100% confident that you're indeed dealing with a legitimate business. Customers are also advised to report any suspicious activities with immediate effect.
Does Klarna carry any hidden charges?
One of the many attributes that propelled Klarna into fan-favorite status is its open policy. Their customer-friendly, interest-free payment plans aside, Klarna has made it clear, time and again, that they do not have any hidden charges. The same applies to their late fees and the pre-authorization fees policies.
For those who didn't know, late fees are charged when a client misses a Klarna monthly payment. But before the latter happens, the client is always notified beforehand. The latter is meant to prompt the client to make the payment and it only gets deducted once they've failed to do so. The late fee charges vary depending on the payment plan, though it rarely exceeds $7.
The pre-authorization charge is only required when opening a Klarna account/profile. Once everything has been approved, your pre-authorization charge will be refunded automatically. Many customers tend to worry about Klarna's authenticity because of the pre-authorization charge, which explains the many eyebrows raised over their trustworthiness/legitimacy as a company.
Is there a money-back guarantee policy in Klarna?
Klarna doesn't have a money-back guarantee policy simply because it neither deals in goods nor services. Therefore, any bona fide client of Klarna must consult with the online shop they're about to purchase from and find out whether or not they have a customer protection policy. Another important tip is that different online shops have different refund policies if at all they have one.
That said, If the online store one has shopped in has a friendly return policy, then they can receive a full refund through Klarna with relative ease as long as they've returned the faulty item. But, if the respective online store doesn't have a return policy, then there's absolutely nothing Klarna can do to get your money back, unfortunately.