Who doesn't own a sneaker? There are plenty of reasons why people love to buy sneakers. Sneakers are primarily designed for sports or other forms of physical exercise, but now, they could mean a status symbol to people wearing them. For their sneaker needs, consumers are always on the lookout for shoe stores that accept Klarna, a leading global payments and shopping service.
Today, the younger generation is becoming more obsessed with owning a pair of sneakers, especially since more big personalities are endorsing them. Not only that those are trendy, but sneakers are also more comfortable to wear than a pair of sandals, heels, or leather shoes. Also, shoppers nowadays are willing to spend more on sneakers. But there are ways to buy trendy shoes more affordably and flexibly.
Klarna is partnering with a wide array of sneaker shops that offer trendy shoes on an installment basis. Here are several sneaker stores that accept Klarna:
Jimmy Jazz
Sneaks843 Sneaker Boutique
Finishline
Foot Locker
Hibbett|City Gear
Journeys
Shoe Carnival
Shoe Sensation
Nike
You can go directly to their website or browse using the Klarna app to find the store that you want. Either way, they provide shoppers with the smoothest buying experience, where they can own their dream sneakers with more affordable and flexible payment terms.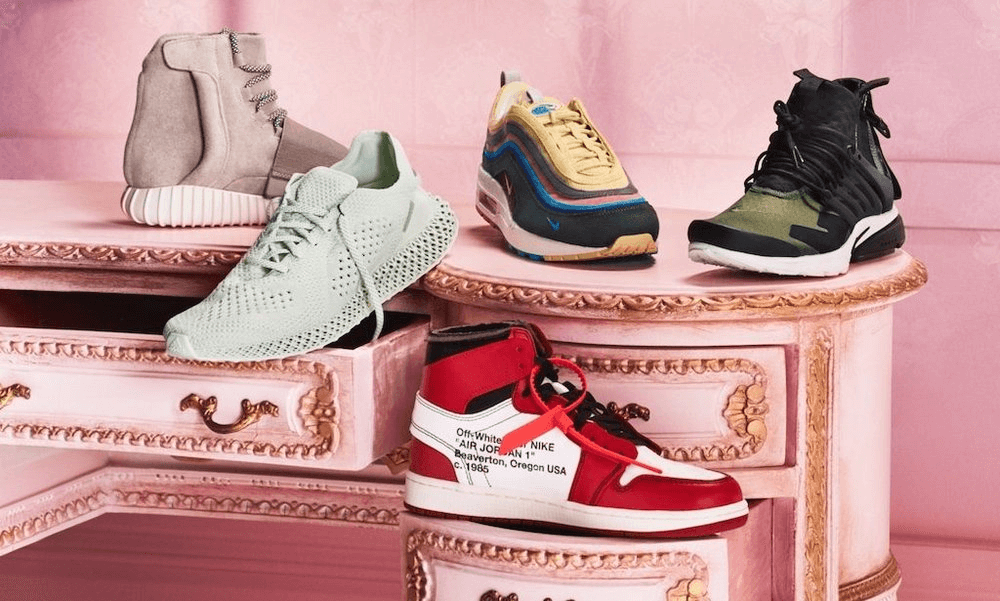 How to buy sneakers using Klarna?
There are a few ways how to buy a sneaker using Klarna. You can choose from the following modes to use Klarna when shopping for your dream sneakers.
Use the Klarna app or a browser
You can go to the Klarna app or Klarna browser.
Hover over the "Shop" and Select 'Klarna Stores'.
Either choose the 'Sports and Outdoor' category or type the name a sneaker store in the search engine.
Browse, add to cart, then head to the checkout.
Choose the Klarna payment option and complete the details needed.
Monitor your purchase through the app.
Use Klarna in-store
Using the Klarna app or browser, hover over 'Shop' and tap 'in-store' and it will route you to another window.
Find the sneaker store that you want to shop with
Set a spending budget and payment plan
Create a one-time virtual card and add it to your Apple or Goole pay.
Head to the physical store and shop.

Go directly to the retailer shop website or app
Go directly to a sneaker shop website or app.
Select the item that you want, add it to cart, then head to Checkout.
Follow the retailer shop policy for payment and check out.
Choose the Klarna payment option upon checkout. Usually, you will receive a notification that your payment has been approved.
Manage your payment plan. Klarna will collect the first payment after you have the item.
What shoe companies use Klarna?
Not all shoe companies are open to Klarna nor accept any financing app as a payment method. But here are the top shoe companies where you can buy a pair of sneakers at ease with flexible payment terms. They offer buy now pay later plans through financing apps like Klarna.
Nike
Reebok
Adidas
Converse
Balenciaga
Saint Laurent
Filling Pieces
Vans
You can visit the companies' respective websites or apps for the Klarna payment terms and plans. You can refer to the page FAQs or payment policies and terms for more details on how you can complete your purchase using Klarna.
Which shoe stores offer in-store shopping with Klarna?
Klarna In-store lets shoppers buy their items, like a pair of sneakers or whatever they want, in a physical store of a specific brand. All you need to do is browse in Klarna In-Store with your chosen brand and create a virtual card to add to your Apple Pay or Google Pay wallet. Then, you can go straight ahead to the physical store and tap to pay. Here are the shoe stores you can find in Klarna In-Store:
Foot Locker
Foot Action
Hibbett
Jimmy Jazz
Journeys
Lululemon
Shoe Sensation
Timberland
Under Armour
Can you use a Klarna ghost card in-store to buy sneakers?
Absolutely! Yes, you can use the Klarna ghost card in-store to buy sneakers. To pay in-store using Klarna, you need to have Apple Pay or Google Pay set up. Begin by logging in to the Klarna app or visit the Klarna website and check the Klarna In-Store section. Choose from the list of where you want to buy your sneaker shoes.
Once you are done, you can set your spending limit and generate a ghost card for that store. The system will give you the option to link to your Apple Pay or Google Pay wallet, and now you're ready to go. Pay at the counter using either mobile wallet as your payment method.
Keep in mind that the ghost card you created is specific to the store that you chose and can never be used at any other sneaker store.