Onedrive is one of the most popular cloud storage services. However, many users are concerned about the privacy of their data when using Onedrive. In this article, we will discuss the privacy policies of Onedrive and how they may affect your data.
Onedrive stores your data in the cloud. This means that your data is stored on servers that are owned and operated by Microsoft. Microsoft has stated that they take the security and privacy of your data very seriously. However, there have been some concerns about the privacy of Onedrive data.
One concern is that Microsoft may be able to access your data if they receive a government request. Another concern is that your data may be accessed by third-party apps that are integrated with Onedrive.
Microsoft has stated that they have implemented measures to protect your data from unauthorized access. However, it is important to note that no security system is perfect and there is always a possibility that your data could be accessed by someone who should not have access to it.
Onedrive Privacy Settings
These settings allow you to control who can access your data and how they can access it. You can also decide whether or not to allow third-party apps to access your data.
To access the privacy settings for Onedrive, go to the Onedrive website and sign in with your Microsoft account. Click on the gear icon in the upper-right corner of the page and select "Options."
Under the "Privacy" section, you will see the following options:
Allow Onedrive to use your location: This setting allows Microsoft to collect data about your location when you use Onedrive. Microsoft may use this data to improve the service and to provide targeted ads.
Allow apps to access your Onedrive data: This setting allows third-party apps to access your Onedrive data. If you turn this setting off, you will not be able to use any features that require access to your Onedrive data.
Allow Onedrive to backup your device: This setting allows Microsoft to create a backup of your device in the cloud. This backup may include data from your Onedrive account.
Allow Onedrive to scan for viruses: This setting allows Microsoft to scan files that you upload to Onedrive for viruses.
Microsoft has also introduced a new "Privacy Dashboard" feature that allows you to see and manage the data that Microsoft has about you.
How Does Microsoft Use Personal Data?
Microsoft uses the data that it collects to provide, improve, and personalize its products and services. Microsoft may also use your data to show you targeted ads. You can find more information about Microsoft's use of personal data in the Microsoft Privacy Statement.
Why Does One Drive Share Personal Data?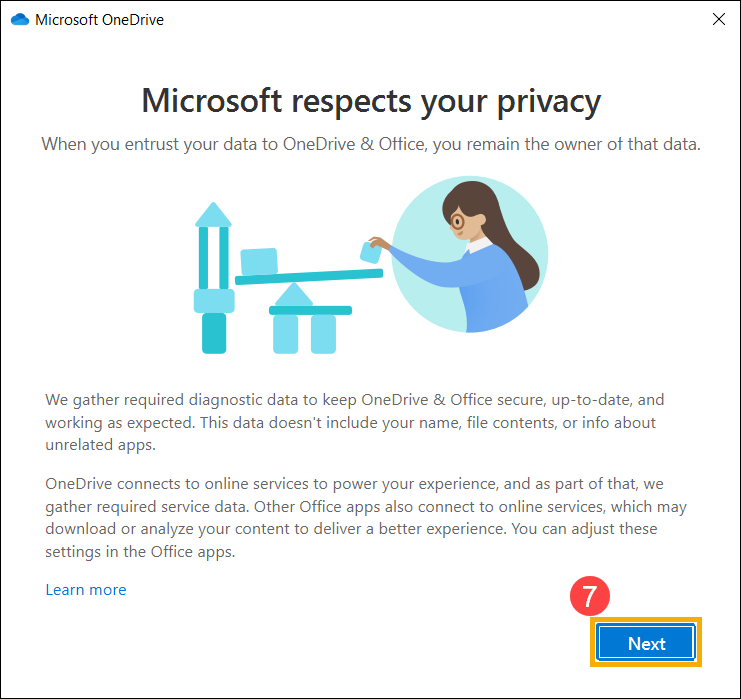 According to OneDrive's privacy policy, the service shares personal data "in order to operate and provide the features and functionality of the Service." This includes sharing data with Microsoft to provide the OneDrive service, as well as with third-party service providers who help Microsoft operate the service. OneDrive also says that it may share personal data "in response to a legal request (like a search warrant, court order or subpoena)" or "to protect our customers."
So, it seems that OneDrive shares personal data in order to operate the service and provide its features, as well as in response to legal requests. However, it's not clear exactly what type of personal data is being shared or how it is being used.
Can You Control Your Personal Data That Microsoft Has Obtained?
Microsoft provides a tool that allows you to view and delete the data that the company has collected about you. This includes data from your use of Microsoft products and services, as well as data that Microsoft has collected from third-party sources.
To view and delete your data, go to the Microsoft privacy dashboard and sign in with your Microsoft account. Once you're signed in, you'll see a list of the types of data that Microsoft has collected about you. For each type of data, you can choose to view or delete it.
Deleting your data will not stop Microsoft from collecting it in the future. However, it will prevent you from accessing that data through the privacy dashboard.
Onedrive Privacy For Young People
Microsoft's Onedrive service is designed for people of all ages, including children. However, the company's privacy policy states that it does not knowingly collect personal data from children under the age of 13. If you are a parent or guardian and you believe that Microsoft has collected personal data from your child, you can contact the company to request that the data be deleted.
Conclusion
Microsoft's Onedrive service is a great way to store and share your data. However, you should be aware of how your data may be shared and used. Be sure to review Microsoft's privacy policy before using the service. And, if you're concerned about your data, be sure to delete it from the Microsoft privacy dashboard.