Splitit and Klarna are among the most popular Buy Now, Pay Later (BNPL) apps available right now. But how do these two credit options for shoppers match up when compared with each other?
Splitit and Klarna have many common features, with very few differences in services offered to users. The use cases of both BNPL apps come in handy to help shoppers easily get several items on credit.
In this guide, you'll find out vital information about both BNPL apps.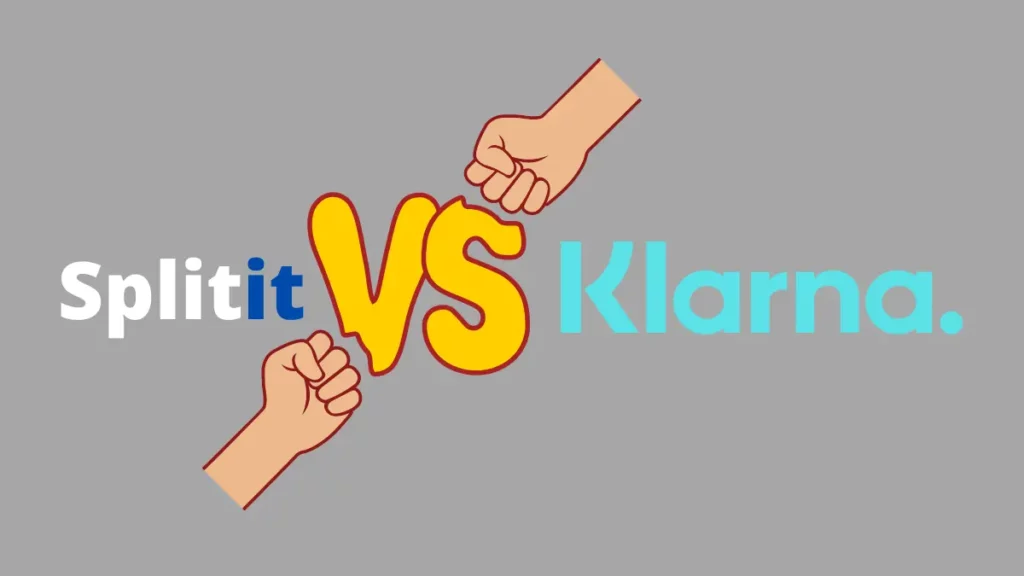 How is Splitit Different to Klarna?
Unlike Klarna, Splitit doesn't have a detailed application process. All Splitit users need is to link a credit card for charges spread over a pre-determined number of months.
Splitit also has a different repayment timeline than Klarna, with some payments spread over months instead of weeks. Payments on Splitit can last up to 24 months (2 years), while Klarna payments don't exceed 6 months.
Coverage area is another aspect where Splitit differs from Klarna. While Klarna boasts more coverage across websites, Splitit is restricted in its potential as a preferred payment method.
How Does Splitit and Klarna Affect Credit?
The credit score of Splitit users will not be affected, no matter how they make payments. Splitit also doesn't consider the credit score of its users before offering access to credit.
Klarna, however, may perform a soft credit pull on its users before offering its services. But using Klarna will never affect the credit score of a customer, even if such a user misses or delays some payments.
Both BNPL apps don't affect users' credit scores. But failing to make due payments might limit access of some users to available credit services.
Does Splitit and Klarna Work with Debit Cards?
Splitit supports credit cards from MasterCard and Visa, but doesn't work with debit cards. Most merchants won't accept debit cards, hence the restriction on such cards.
Klarna accepts MasterCard, AMEX, Visa, Discover, and other major options. Debit and credit cards are accepted, but Klarna doesn't support prepaid cards.
Also, Klarna offers no support for AMEX cards for customers keen to use its "One-Time" card option.
How Much Does Splitit and Klarna Charge Merchants?
Splitit charges merchants 1.5% + $1.50 for every transaction for standard installments. Merchants who desire to receive the entire purchase amount instantly must pay 3% + $1 for every transaction.
Splitit might have extra charges for merchants based on their overall needs for credit.
Klarna charges merchants 3.29% + $0.3 for each full withdrawal of their listed item. Shoppers have to pay Klarna interest too, which might range from 0% – 29% APR.
Klarna also charges merchants a fee for setting up the option and monthly subscriptions.
Can Splitit and Klarna Be Used Anywhere?
Splitit works wherever your linked credit card is accepted. Most merchants accept credit cards as a means of payment, but Splitit is limited in terms of spread.
Klarna, however is accepted by more merchants in the US and abroad. Big stores like Amazon, Etsy, and BestBuy support Klarna as an approved means of payment.
So, while Splitit is quite limited in reach, Klarna can be used almost anywhere.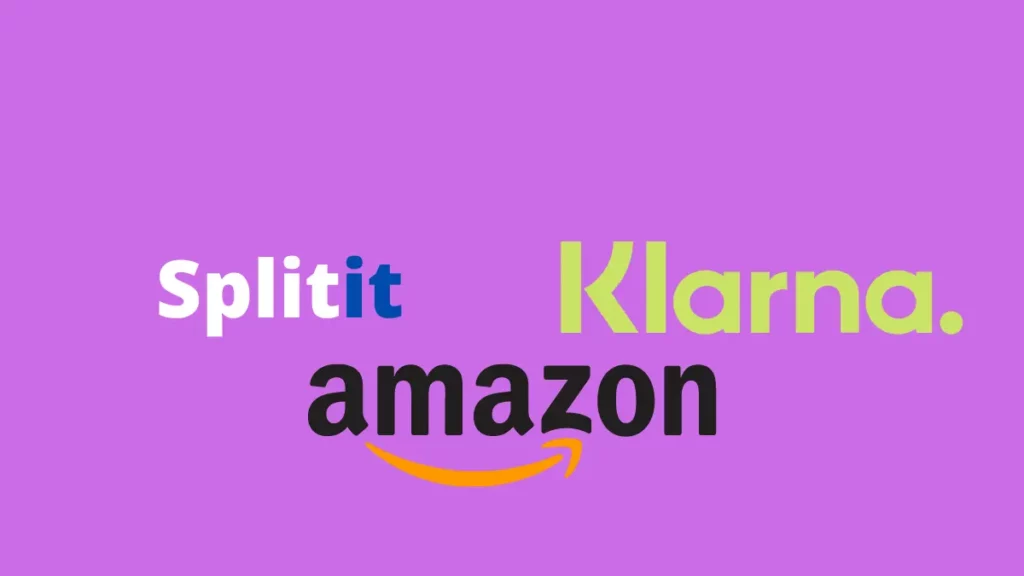 Can You Use Splitit and Klarna on Amazon?
Splitit is an available payment option for Amazon shoppers in the US and few other countries. Klarna also has support for Amazon shoppers.
Both apps have quite different processes to support users checkout. While Klarna supports 4 weekly payments, Splitit provides a lengthier timeline for Amazon users to repay for shopped items.
Is Splitit and Klarna Both Interest-Free?
Splitit payments do not attract any interest. However, Splitit users who fail to pay their loan within the due date may find further access difficult to obtain.
Splitit doesn't charge its users for late fees too.
Klarna is interest free, but charges of up to $7 apply to late payments (after 30 days). Users are not under any prepayment penalty and can offset their debts before the due date.
Klarna also offers other interest free payments in its six-month plan.
Is Splitit and Klarna a US company?
Splitit is an Israeli company founded in 2012 by Splitit Ltd. Splitit currently operates under different business names in Australia, the US, UK, and other countries.
Klarna is a Swedish-owned company that began running its operations from Stockholm in 2005. But Klarna operates in the US, UK, and other countries to make payment solutions easy to access.
Is Splitit Better than Klarna?
Splitit is better than Klarna when it concerns offering a longer payment period to users. All Splitit users also have to pay less on average for access to credit.
But when it comes to a better reach, larger spending amounts, and versatility, Klarna has better features than Splitit.
In the end, preference between both BNPL apps largely depends on users. Some prefer Klarna because of its massive reach, while others bank on Splitit based on its low fees.