Rumors of the release of the next-generation G4 Flex camera from Ubiquiti were circulating across the Internet, after one of their camera accessories for the G3 Flex, the UniFi Cover, updated its name to indicate that it is also compatible with an unreleased G4 Flex.
As of the day of writing, Ubiquiti has not announced the G4 Flex, whether officially or through their Early Access Program. The camera accessories webpage has also been updated, and the UniFi Cover's listing has been changed to be only for the G3 Flex.
Will Ubiquiti release a Unifi G4 Flex?
Many people have been looking forward to an update to Ubiquiti's Flex camera series. The latest iteration, the G3 Flex, has been well-received since its release in 2019.
Around late 2020 to early 2021, observant users have noticed a subtle change in Ubiquiti's camera accessories webpage. In their catalog, there seems to be an updated entry for the UniFi Cover for the Flex cameras. Originally, it was listed as "UniFi Cover for G3 Flex Camera," yet the new one says "UniFi Cover for G3 and G4 Flex Cameras"
Users have then speculated that a G4 Flex might be in the works. Forum and Reddit posts have been littered with screenshots of the "UniFi Cover for G3 and G4 Flex Cameras" accessory, many commenters hopeful for a refresh of the Flex camera line.
However, up until today, Ubiquiti has not announced the G4 Flex, much to the users' dismay. The accessories page has also been updated back to the "UniFi Cover for G3 Flex" listing.
Early Access Program for Unifi G4 Flex?
Ubiquiti, in their history, has not been known to announce new products or their timeline for releasing new products. However, they do have their Early Access Program, where users can opt in to have access to unreleased products, software and firmware versions.
Unfortunately, the G4 Flex camera is not yet in Early Access Program, indicating that there is no update to the Flex camera series for the foreseeable future.
Other places where products in development may also be found, such as firmware and software code, have no indication for a G4 Flex.
Unifi G3 Flex
One of the reasons that people have been looking forward to the G4 Flex is because of how great the current iteration, the G3 Flex, is.
Ubiquiti has released multiple variants of security cameras, with one present at virtually every price point available. The Flex camera series occupies the lower price ranges, yet it is no slouch in terms of features.
The current G3 Flex is a cheap security camera that can record 1080p videos at 25 FPS. Its durable plastic construction allows it to be installed inside or outside, and its flexible mount styles allow you to place it virtually anywhere you want it to be.
The solid feature set of G3 Flex, combined with its very low price point, makes it such an easy sell. If ever a G4 Flex is going to be announced, it's only going to be better than what Ubiquiti offers right now.
Although the G4 Flex, if ever it's going to be released, has big shoes to fill, those shoes will be so much easier to sell as long as it is a marked upgrade from the already-great G3 Flex.
Unifi G3 vs G4
Among the current security camera lineups that Ubiquiti has, four have a G4 iteration: the Pro, Bullet, PTZ, Doorbell, and Dome. Consumers are hopeful that the popular Flex lineup will soon join the fray.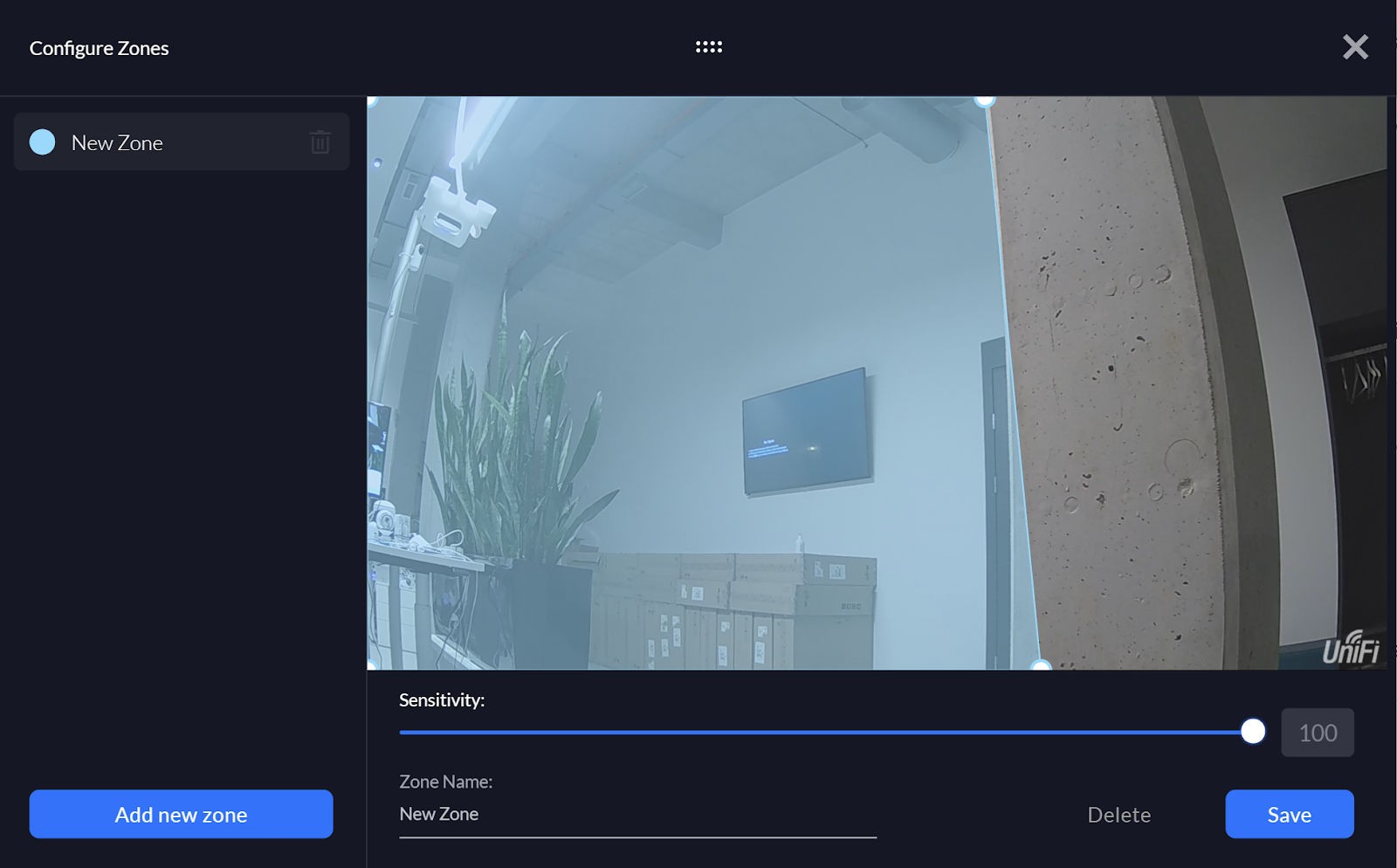 The G4 lineup's prominent upgrades from the previous generation usually include better image quality and resolution, as well as smart detection. Smart detection improves upon the default detection event system built in UniFi Protect, so you get notifications for actual human actions, reducing false positives.
The G4 Flex, on its release, will almost certainly sport better image quality and resolution, with a probable jump from FHD to QHD. In line with the G4 cameras, people are also looking forward to having smart detection on the Flex cameras, which should help improve the camera security system.
The G4 Flex might also have the same plastic construction and flexible mount options so you can use them anywhere in the house. With the same mount options, G3 Flex owners can easily retrofit the G4 Flex into their old G3 Flex mounts with little to no hassle.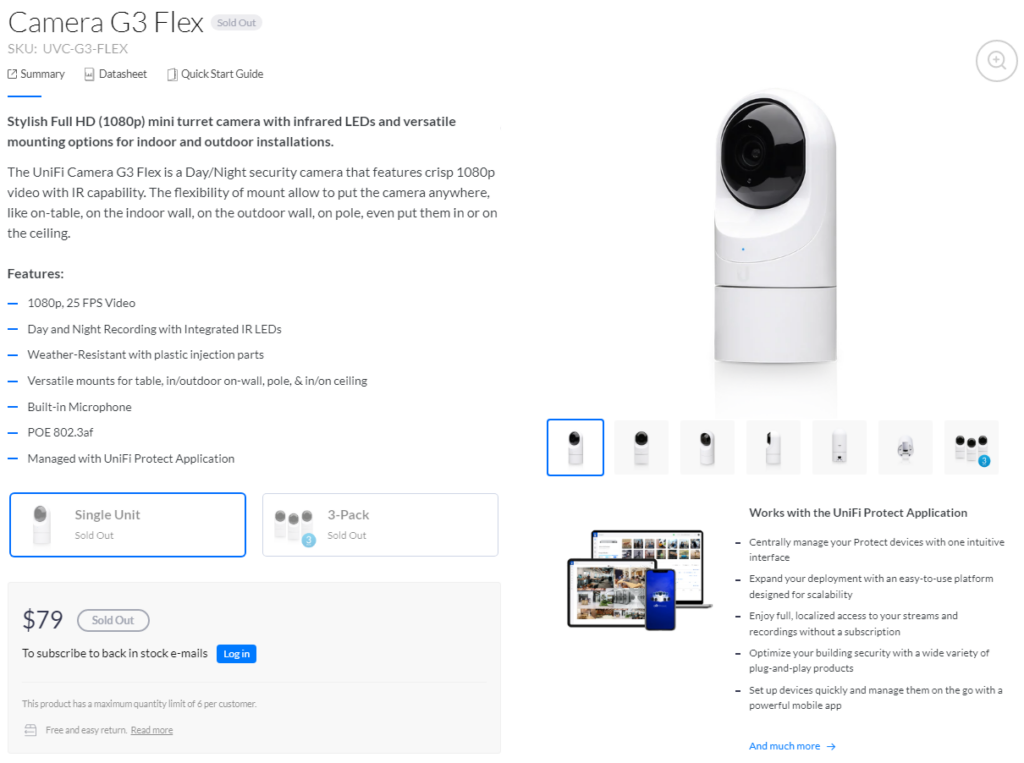 However, people are more interested in keeping a similar price point, which seems to drive most consumers to the Flex. The other camera that competes in the same price point, the G4 Instant, has a higher resolution, which may not interest Flex owners, who are content on a lower resolution if it means staying on the lower price.
However, until Ubiquiti officially releases the announcement, G3 Flex owners will have to make do with their current cameras, and hopeful G4 Flex buyers might have to look somewhere else in the UniFi camera lineup.