UniFi network switches provide excellent features to guarantee better linkup among several devices. But without a smart setup, it can be difficult to get the best experience from your preferred UniFi switch. A UniFi patch panel can surely make things easier for you.
UniFi switches come with multiple ports that could make organization impossible without a patch panel. However, several generic brands offer the right patch panel that can perfectly fit any UniFi switch.
Getting the patch panel that best suits your UniFi shouldn't be difficult, and that's where this guide comes in handy. The tips in this article make it easy to choose or customize your preferred patch panel for UniFi.
Does UniFi Provide a Patch Panel?
UniFi made an announcement of a signature patch panel in March 2021, but it's not available for purchase yet. Most UniFi users opt for matching patch panels from generic brands online.
Several brands produce patch panels capable of fitting onto most UniFi switches.
Best 24-port Patch Panel for UniFi
New York Cables Cat6/RJ45 24-Port Patch Panel
Several features in this patch panel promote swift organization and prevent cluttering in your switch connections. Several Cat6/RJ-45 connectors can conveniently fit through this system.
Cable Matters Cat6/RJ45 24-Port Patch Panel
The UL-listed patch panel provides adequate support for better linkup from devices to your switch. It promises improved installation comfort with its rack and wall mount support design.
Iwillink Cat6/RJ45 Patch Panel (24 ports)
The Iwillink panel features 28 standard port spaces designed for smaller UniFi switch systems. It also provides better organization ease for devices that require Cat6 or RJ-45 connectors.
Best 48-port Patch Panel for UniFi
Rapink Pass-Thru 48-Port Patch Panel
The Rapink Pass-Thru system features 48 ports, giving UniFi users with 2U systems more options. It also features a durable construction along with markings for smoother organization.
TRENDnet 48-Port Patch Panel
An unshielded design features in this patch panel set to promote smoother connectivity and better organization for your switches. It features support for RJ-45 and Cat5-5e systems, allowing better connections to more devices in your network.
All options in this patch panel set come color-coded, so you can choose an option that best suits your setup.
Monoprice 48-Port Patch Panel
The Monoprice port panel comes with a 2U construction, broad port spaces, and durable construction. All hue variations and options from Monoprice are compatible with 568A/B systems.
Users with a UniFi switch that features 48 ports will find this option handy.
Best 24-port Keystone Jack Patch Panel for UniFi
Cable Matters Universal Keystone Jack Patch Panel
The jack panel from Cable Matters supports rack or wall mounting and easy installation and setup of your UniFi systems. It also comes with a UniFi blank patch panel design to promote better organization for connected ports.
Users can connect their AUX, RJ45, HDMI, USB, and other ports through this panel, giving users more value.
All the above features and more are available at a great price.
TRENDnet 2U Keystone Jack Patch Panel
The TRENDnet patch panel features a 19" long, 48-port rackmount housing designed to support several keystone jacks. It comes with the potential to support different UniFi switches with a 2U rear interface.
Platinum Connector RJ45 Patch Panel
Patch panels from Platinum Connector can support RJ45 and Cat6 grade panels with ease. The panels feature improved designs and a durable keystone construction to make organization and connectivity easy.
Best 48-port Keystone Jack Patch Panel for UniFi
Intellinet 48-Port Keystone Jack Patch Panel
Users of the Intellinet keystone jack panel identify its installation ease and durable construction as top selling points. Owners of the jack panel can leverage its smooth installation and tough casing to de-clutter switch ports with ease.
Ortronics 6U48 Keystone Jack Patch Panel
The Ortronics keystone jack panel features an expanded 48-port system to deliver greater connectivity ease for users. It comes constructed with the right dimensions to fit most Cat6/Cat6A-ready patch panel systems.
EMS easyPATCH Jack Panel
Adjustability is a major plus in this jack panel, and it could be a perfect fit for your UniFi system. It features a snap-in design built to make fitting and removing ports more comfortable.
It also comes at a great price, making it one of the most efficient, budget-friendly jack panels out there.
How to Get Ubiquiti Patch Panel Matching Colors
Most Ubiquiti switches are available in silver, and it might be hard to get a generic patch panel with the same color. Follow the steps below to get your compatible patch panel into any color you want.
1. Source the required items
You need a patch panel with the same number of ports on your UniFi switch. You'll also need sanding blocks, nail polish remover, spray paint, and an oven.
2. Clean the surface of your patch panel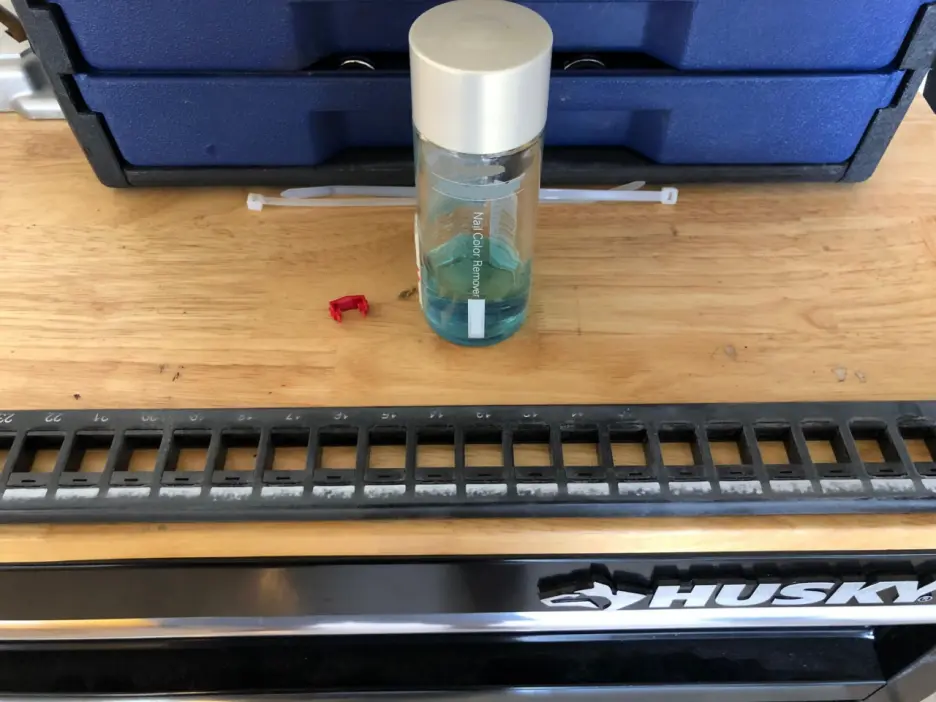 3. Spray the panel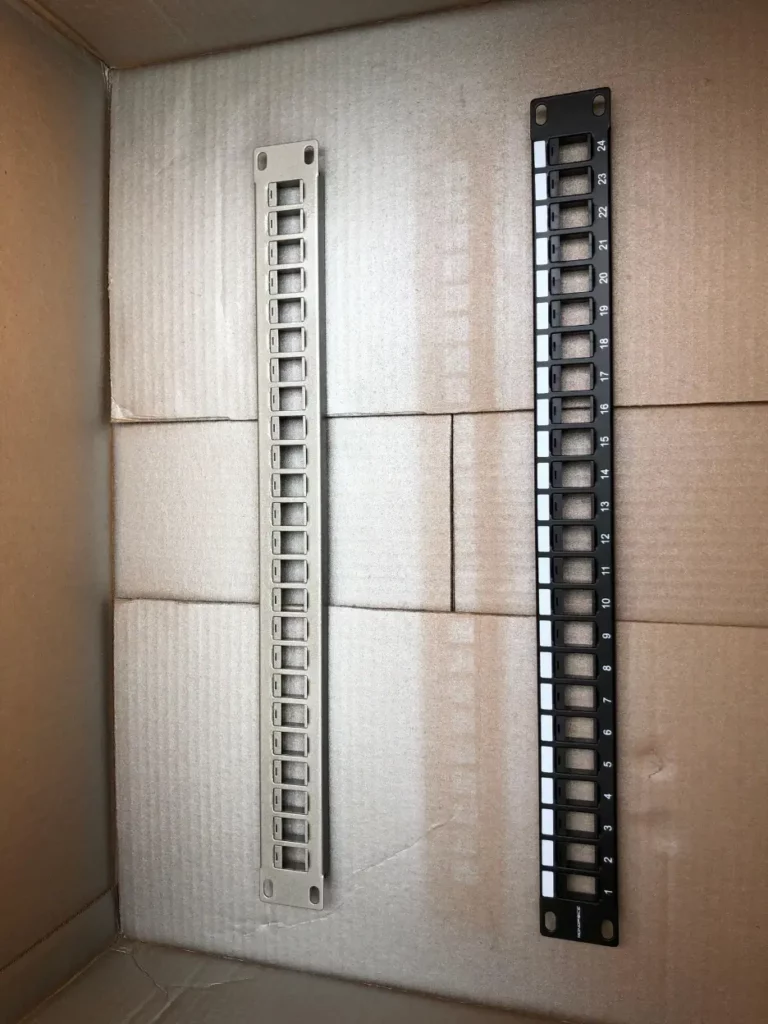 4. Allow the panel to rest before baking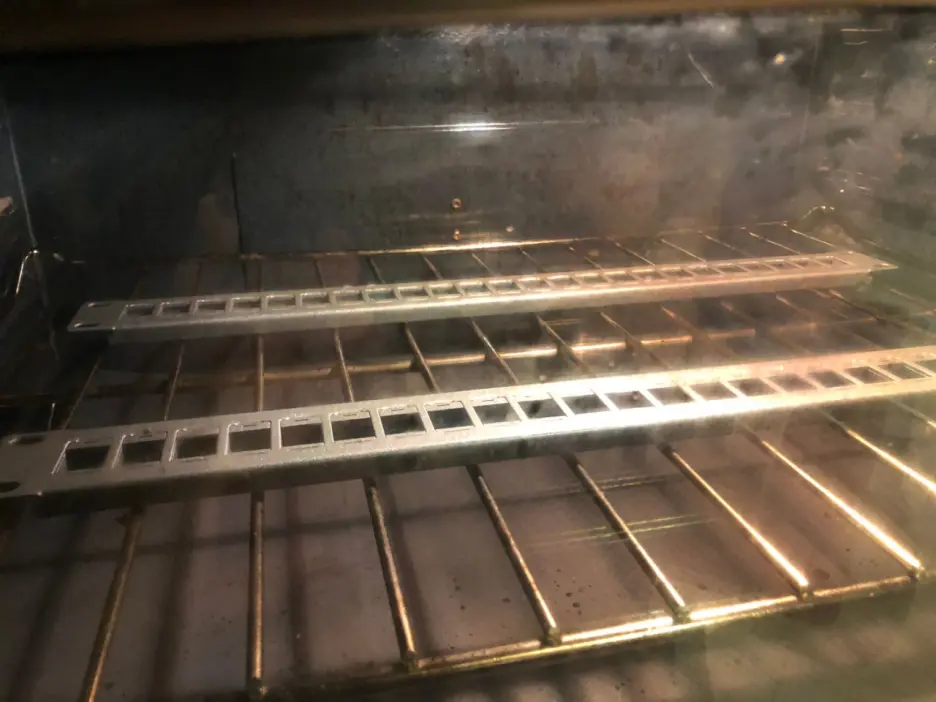 5. Fit the panel onto your UniFi switch