Clutches engage the transmission to either channel or disengage engine power coming from the engine to the wheels. Even automatic transmission cars which lack a clutch pedal for you to press still rely on a torque converter system to channel and disengage engine power as required by driving conditions. Clutches are moving parts that operate in a high speed, high friction, and high heat environment. They will wear out after some time and will need to be replaced. Or you may just want to upgrade your clutch for some other reason. If you upgrade your engine, for example, you will need a clutch that can handle the increased torque.
The question is which brand of clutch to go with. While there are a lot of brands to choose from out there, Valeo is one of the more storied ones. The company makes clutches for around 90% of European cars and trucks in existence. It also makes clutches for a good portion of Asian-made vehicles as well. We will be reviewing Valeo's clutches today.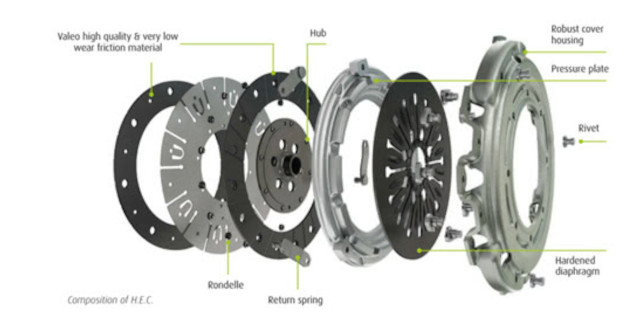 Is Valeo a good clutch brand?
Yes. As far as reputation goes, the French company has a pretty solid one. Valeo started manufacturing friction plates in 1923 and expanded into clutches nine years later.
Valeo strives to continually improve its products and is one of France's leading patent applicants. The company holds nearly 35,000 patents to protect its innovations. Valeo supplies clutches and a selection of other parts to many of the world's leading vehicle manufacturers.
What is in a Valeo clutch kit?
Valeo's clutch replacement kit contains a clutch disc, clutch cover (pressure plate), release bearing, pilot bearing, and an alignment tool. The box contains everything you need to replace your own clutch.
Valeo clutch review: Reliability and performance
Valeo is a top clutch supplier for many OEMs. Many European cars and even some Toyota models have Valeo as their stock clutch. Aftermarket Valeo clutches as just as good as the OEM ones so there's no quality difference. Couple that with an 89-year history of making heavy-duty clutches and Valeo scores very high on reliability. A company that did $20.9 billion worth of business in 2019 is clearly doing a lot of things right.
Performance is okay. It's not off the charts but great for everyday applications in heavy trucks, buses, and race cars. Sachs may have the prestige of having its clutches used in Formula One cars but Valeo is no slacker.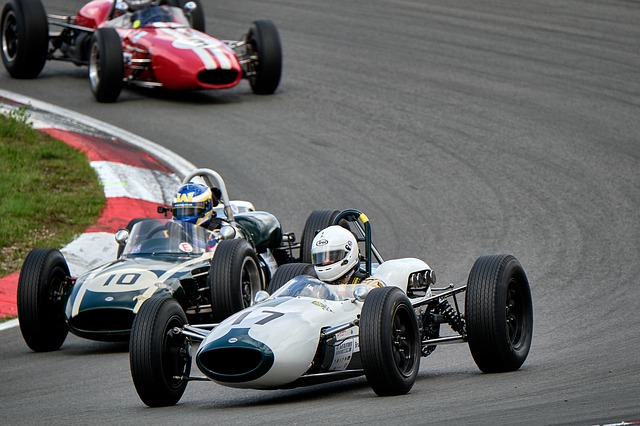 Valeo's clutches shift nicely and smoothly with no chatter, grip well, and take a long time before they start slipping. A good number have been known to last for 100,000 miles and longer. If you're commuting 50 miles a day, it's going to take you five years or more to wear one out. Given that the average American owns a car for just over six and half years, you may only need to replace your Valeo clutch once during your ownership period.
Valeo also offers a two-year warranty on their clutches. As per warranty terms, there's no mileage cap. The company will accept responsibility if the clutch starts slipping within two years of purchase, regardless of how many miles it has managed to accumulate. That's a huge vote of confidence in the reliability of their product given the mindboggling number of miles the average commercial truck can cover in two years.
Valeo clutch review: Installment
Valeo clutches are incredibly easy to install. With a few common tools, you can do it yourself at home. However, if you don't know your way around a gearbox, we strongly advise that you spend a few dollars on a qualified mechanic. It's a 30-minute gig at the most so it's not going to cost you much.
Valeo clutch review: Cost
A Valeo replacement clutch kit for a standard size (four-seater sedan) goes for around $200 or less. This might vary slightly depending on specific model numbers so it's not a one-size-fits-all price but it shouldn't be off by much. Larger diameter clutches for heavy-duty trucks also cost more. This price compares favorably with that of competing brands like Exedy, LuK, and Sachs.
Valeo clutch review: What is SAT?
SAT (Self Adjusting Technology) is a proprietary technology that automatically adjusts the position of the friction plate. This ensures that consistent force is applied on the plate, preventing it from being worn out unevenly, slipping, and consequently keeping your clutch from getting damaged even if all the other components around it are damaged either by accident or normal wear and tear.
This is a major advantage of Valeo's clutches because clutches generally get worn out quickly and start slipping when the surrounding components like the flywheel get damaged. The self-adjusting technology comes with all their clutches and doesn't require specialized tools or additional training to install. Valeo often licenses its SAT technology to truck manufacturers.