Ads and companies that sell you stuff usually send you marketing emails as you willingly subscribe to them.
However, have you experienced getting emails from sites you have not signed up to? This is a common complaint from individuals from Zoosk spam emails. Here is what you need to know about this problem.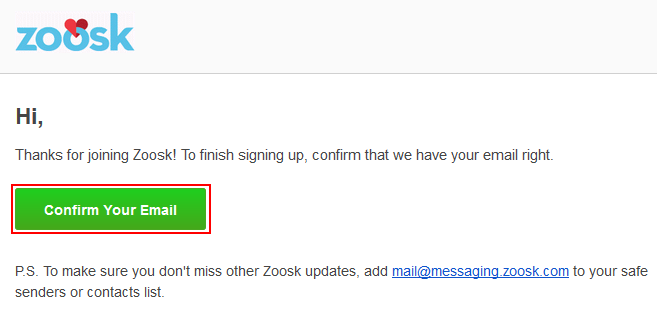 What is Zoosk, and why am I getting emails?
If you are looking to match with a special someone, online dating sites might help you! Zoosk is one of the many dating sites that you can utilize. This site is available in more than 80 countries and is available in 25 languages.
Zoosk is indeed a massive dating site with many users worldwide. Because of this, people with ill intentions flood the website as well.
Aside from being a well-known dating site, Zoosk is famous for randomly sending spam to users without their consent. The spam emails you can get from Zoosk can be dumped on your Gmail inbox's "enjoyment" tab.
Spam emails are already annoying as it is. But, the problem with spam emails from Zoosk is that they often send you unwanted invitations to see photos of different users on the dating site.
One of the reasons why you might have had these spam emails from Zoosk is when other people signed up for the dating site.
Some fine print in the terms and conditions that people agree to as they sign up is that the site can go through your contact list. It gives them access to the email addresses of the people on their contact list. And one of these could be your email address.
Hence, your email might get tangled up in spam even if you did not actively sign up for the site or have zero interest in the dating site.
Why is my email being used on dating sites?
Spam emails from dating sites are a tricky matter to deal with. First, seeing that notification on an invitation from a dating site can get pretty annoying. Some worse experiences are visiting links to photos of people.
The straightforward answer to why your email got used in dating sites is because your email exists. And they might live in your friends' contact list that uses a dating site!
As we mentioned, dating sites ask for your permission so that they can go over your contact list. And you unnoticeably agree to this when you agree to their terms. Besides, not everyone reads the whole fine print!
So, dating sites have a lot of means to know that your email exists. Hence, they will grab that opportunity to include you in the list of emails to send spam to.
A spamming website got hold of your emails as they have seen them from other people's contact lists. How they got hold of your email may or may not be legal.
If this bothers you, you can stop these obscure emails from making their way to your account.
Try installing a Block Sender for Gmail and sign up. Link your Gmail account here and block unwanted emails from Zoosk.
How do I communicate with zoosk.com?
If you want technical support from Zoosk, you can always contact them. You can go to www.zoosk.com/support and fill in the details with your name and concern.
Moreover, Zoosk also has other communication options.
Zoosk offers live-person customer service. All you need to do is dial 1-888-939-6675, and you can reach out to them 24 hours a day. A live agent can talk with you about your concern by pressing "3" and waiting for about five to 20 minutes.
Zoosk's support email is [email protected]. You can send them an email and wait for their response.
If you prefer to reach them on social media, Zoosk has some customer service representatives on their official Facebook, Twitter, and Instagram pages.
Why can't I unsubscribe from Zoosk?
The great thing about the spam emails you get from dating sites like Zoosk is that you can easily unsubscribe from them. If you cannot unsubscribe from the emails, it may be due to the wrong methods of unsubscribing, or your email keeps returning to its spam list.
You can look for the small unsubscribe link on a Zoosk spam email. Usually, this is enough to stop those spam emails from coming back.
But, if you have an account on Zoosk, you can also unsubscribe from their annoying promotional emails and other spam.
On your computer, log on to your Zoosk account and go to settings. On the notifications panel, you can click Disable All and Save. This will remove all those emails from popping up on your Gmail account.
If you are on your phone, you can open the Zoosk app and go to the gear icon, which corresponds to the setting. You can also find the list of notifications here and click Disable All and Save.
Getting spam emails can compromise your security and even cause viruses to your devices. If you are not vigilant, spam emails can be more bothersome than you think. So, if you are getting some pesky Zoosk spam emails, unsubscribe now and keep your account safe.