Offshore fisheries and leisure boaters need a reliable boat for any situation. Though, some may have limitations on what boats they can get. To select the best boat for them, they need to have information about the available boats.
C-Dory boats can handle heavier seas than their passengers can. Rough seas would not destroy these relatively small boats. However, you should not expect a comfortable ride.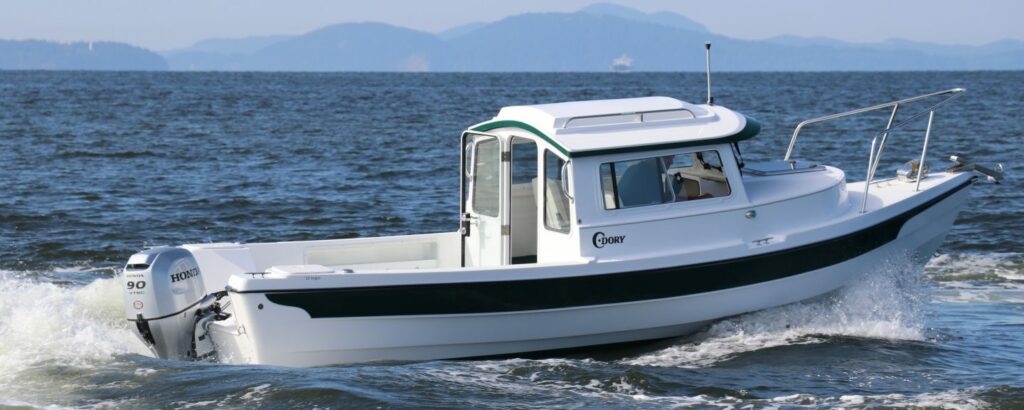 C-Dory boats are well-loved by the fishing community. There's even an entire website dedicated to these boats.
They are simple and affordable. Also, C-Dory boats are seaworthy. And no one can ignore the fact that these boats are fuel-efficient.
Another way to describe C-Dory boats is that they offer a lot of difficult-to-find features in one package.
With that reputation, anyone would be curious. Will a C-Dory boat be good for them?
The answer depends on the sea state in one's area. Is the water calm most of the time? Or does it tend to lean more towards the choppy/rough side?
Here's more information on the matter to help you make informed decisions.
Are C-Dory boats good for offshore fishing?
If the water is calm, a C-Dory boat is an excellent choice for you. It runs fast, and it is fuel-efficient.
C-dory boats are also roomy for relatively small boats. For sure you would enjoy that.
On the other hand, the answer depends on how much you – not the boat – can take in rough waters.
According to C-Dory's official website, C-Dory boats can handle very rough seas and withstand choppy rides. But, it would not be a comfortable experience.
Some people had bruises while riding a C-Dory in rough waters. But that's it. They did not get in life-threatening situations.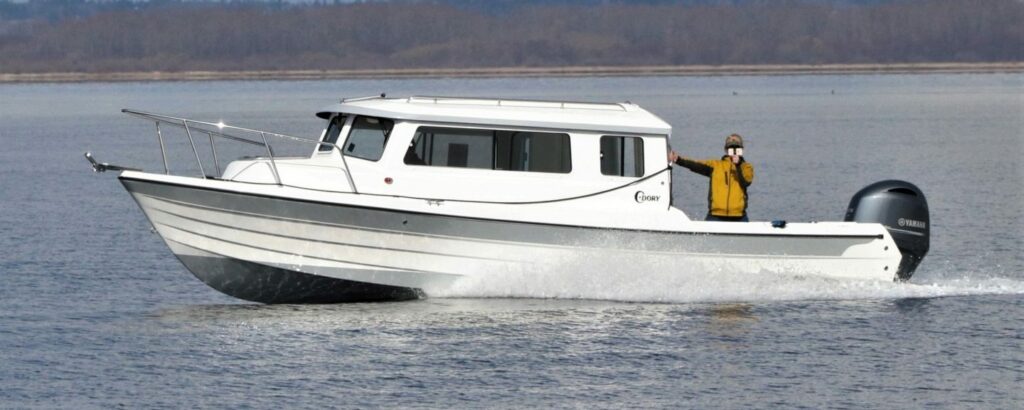 Should you slow down your C-Dory in rough seas?
Yes, definitely! It is recommended that you slow down your C-dory while on rough waters. You should do that with almost any boat.
Also, it would help if you trim the bow down.
Doing these will make your C-Dory ride a little more comfortable. And you can rest assured, the boat will safely bring you home.
Will riding C-Dory boats in rough water be comfortable?
As said above, someone had bruises because he boarded a C-Dory in rough waters. So no, even if it is safe to ride a C-Dory in rough waters, the ride will not be comfortable.
Its saving grace is it is closed. So, no matter the weather, you will not get wet. You also can't fall out of it. If you have kids, they may occasionally fly through the cabin; but they will always land in the boat.
The verdict is: riding a C-Dory boat in rough seas will not be comfortable. So you best check weather reports before launching your boat.
How to get a smoother riding experience aboard a C-Dory in rough seas?
In rough seas, it is highly recommended that you slow down. Also, keep the bow down for a smoother ride.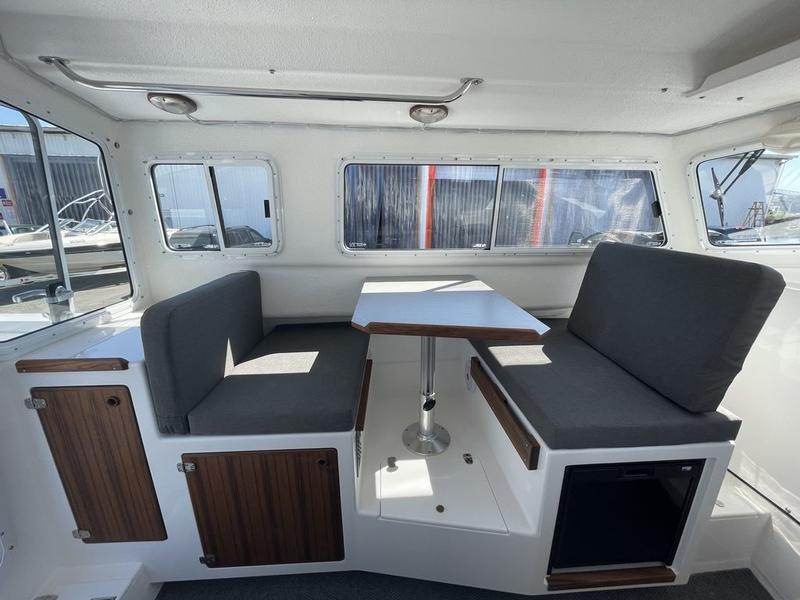 Also, it would be best to pay attention to your surroundings. Check if there is a bigger boat headed to the same destination. If there is, you can leverage that.
Get in the wake of the larger boat. Doing that will make the larger boat squelch the chop for you. And so, you would not need to fight the elements that much.
Therefore, you can enjoy a smoother ride. Just remember not to go too fast and keep a safe distance between you and the larger boat to avoid accidents.
Does the C-Dory boats' chine hull design affect their performance in rough seas?
Yes, C-Dory boats' chine hull design affects how great they are in rough waters.
A C-Dory has a rounded chine hull design. Meanwhile, most sporting boats have a hard chine – like a square edge to the hull where the side and bottom of the hull meet.
The latter is designed to "catch" water as the boat rolls and dampens. That effectively slows down the rolling process.
On the other hand, C-Dory boats can't do that. With their round chine and short draft, flat bottoms, they roll "like a sick pig."
Will trim tabs improve C-dory boats' performance in rough seas?
Trim tabs improve the riding experience in a boat, in general. So indeed, they can help improve C-Dory boats' performance in rough seas.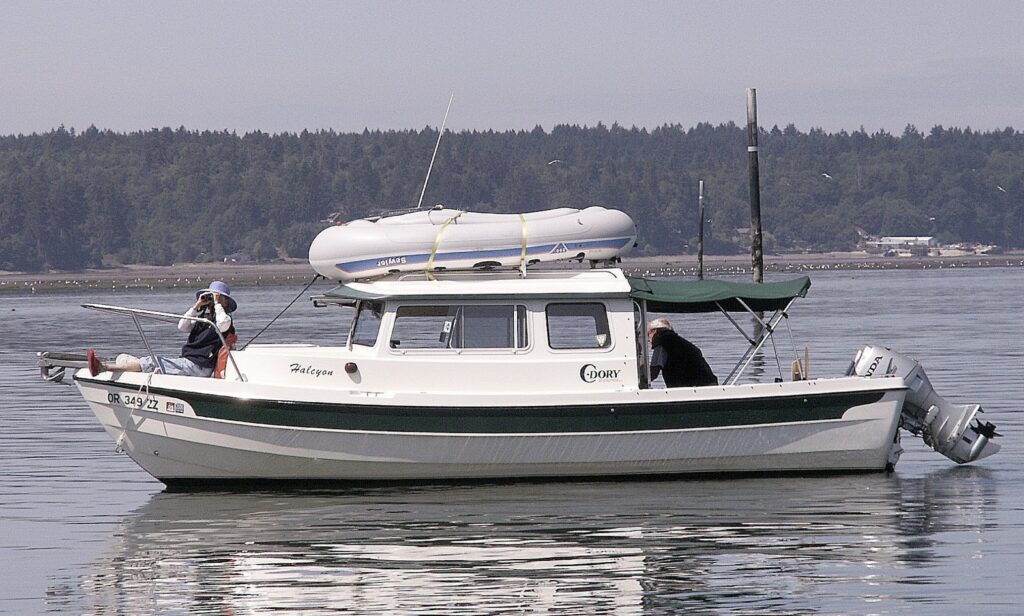 As mentioned above, you must slow down in rough seas and keep the bow down. Trim tabs help make that task very manageable. That said, it would be best for you to study how you can use them to cut the chop.
Furthermore, you must ensure that the trim tabs are installed properly. Otherwise, they would not help that much. So, even if the trim tabs on your C-Dory were already installed before you bought it, you must double-check.