Discord has multiple verification levels members must complete to attain extra account security and access more features. Five (5) verification levels exist on Discord, but you'll only be requested to provide a verification code text during registration.
You need to use the Discord verification code sent as an SMS text or email to verify your account. Verifying your account with this code grants you access to several servers you won't be allowed in with unverified accounts.
In this article, you'll get details on what a Discord verification code text is. You'll also get information on how to verify your account with a Discord verification code.
What is a Discord Verification Code Text?
A Discord verification code is a system message of six digits sent by text to confirm your phone number. Verification codes are sent to Discord users that initiate an account confirmation through the app or official website.
Discord users can decide to bypass Discord text verification by using QR codes or email verification.
New Discord users cannot access several services available on the platform without entering the correct verification code upon registration.
Why is Discord Not Sending Me a Verification Code SMS?
Discord will not send a verification code by SMS if you're using a VOIP, landline, or burner phone number. Some prepaid numbers may not receive SMS verification codes from Discord too.
How to Verify an Account with a Verification Code Discord Mobile
Step 1: Log into your Discord account
You can download the Discord app on your device or access it through your internet browser. But the steps below are strictly for verification through the Discord mobile app,
Step 2: Go to Phone Settings and tap Account
Click Phone Settings at the bottom right corner of your phone screen.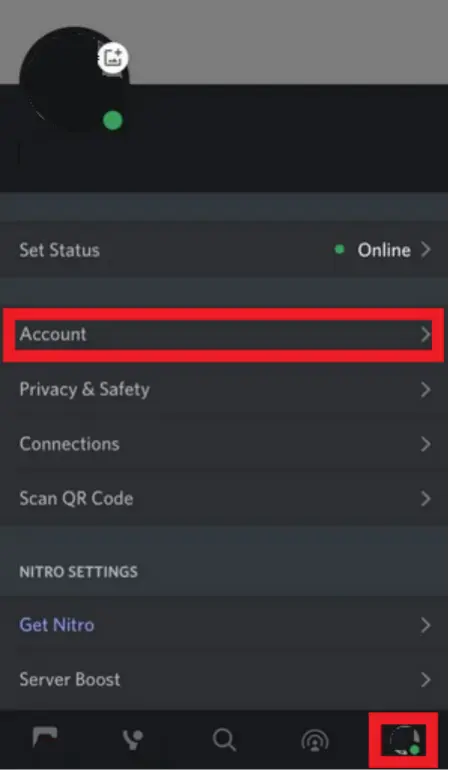 Step 3: Tap Phone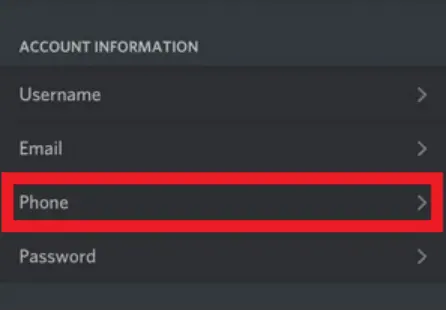 Step 4: Enter your Phone Number
Enter the 6-digit code you received to the phone number you entered after tapping Phone.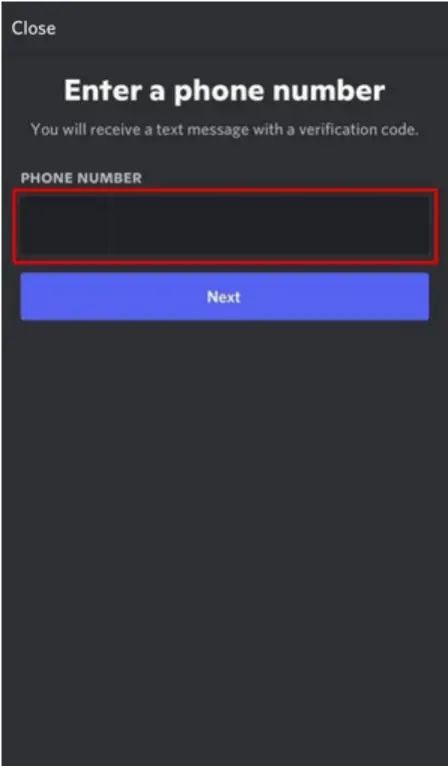 Step 5: Enter verification code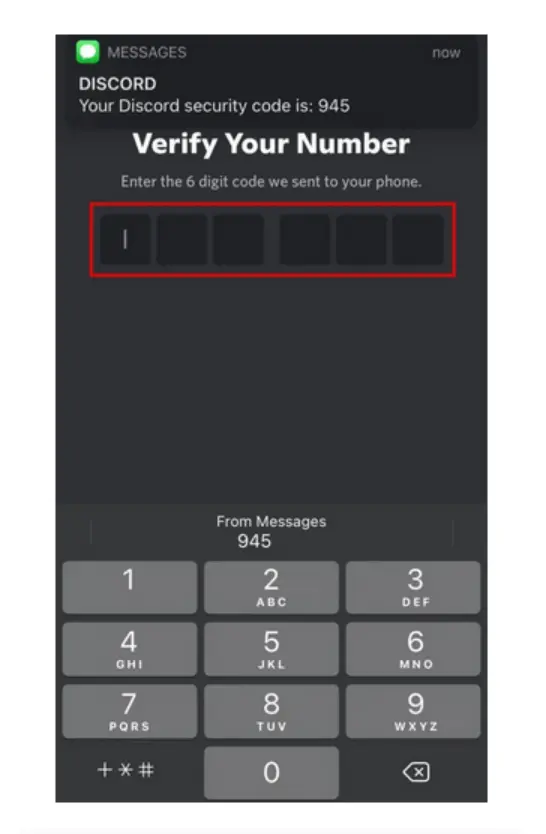 Step 6: Verify your phone number
After entering the verification code, you will be directed to a page to verify ownership of your Discord account.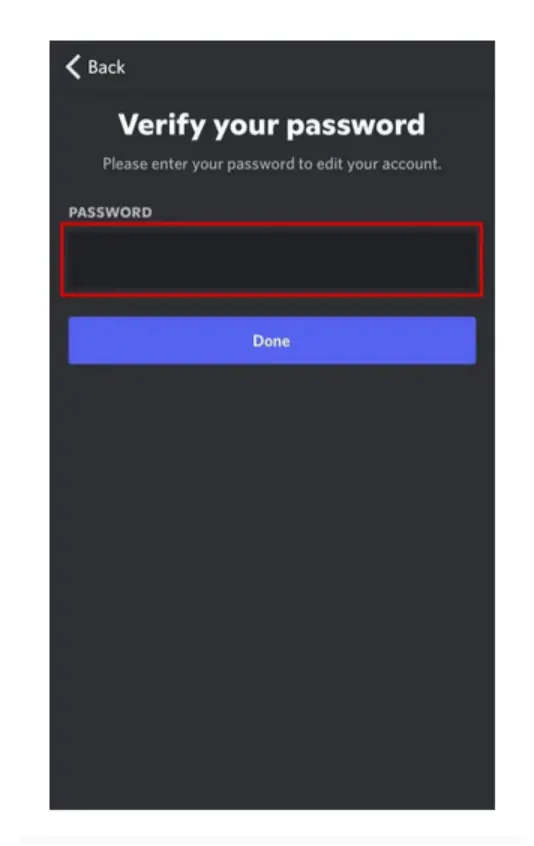 You will be asked to verify your password by entering it in the space provided. Enter your password and click Done.
With these steps, your phone number will be tied to your Discord account. You can use your phone number to log into your account instead of your email address after taking these steps.
How to Bypass 2-Step Verification on Discord
Step 1: Use Discord backup codes
How to Find 6-Digit Authentication Codes on Discord
Step 1: Log into your Discord account on any of your devices
Access Discord through the internet or Web and mobile apps. Enter your email and password to gain access or click on the app or browser link if you're automatically logged-in.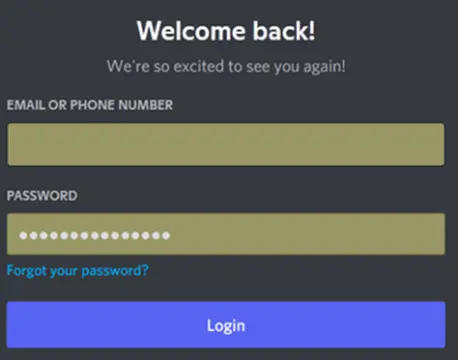 Step 2: Go to User Settings
Step 3: Scroll to Enable Two-Factor Authentication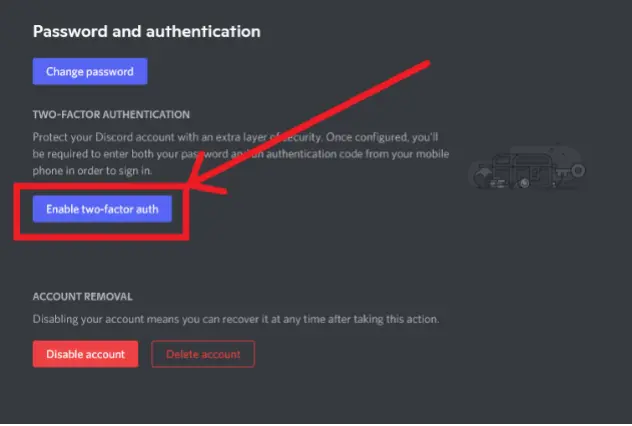 Step 4: Enable 2FA on your account
After enabling 2FA, your Discord account will be linked to a third-party app. Authy and Google Authenticator are the recommended options to support 2FA logins into your Discord account.
Why Am I Getting a Verification Code from Discord?
You may be getting a verification code from Discord if someone mistakenly used your number to register an account. If you don't own a Discord account, you don't have to do anything.
But if you own a Discord account, someone may be tampering with your login details. Contact Discord Support to confirm if your account is secure.
Will Discord Spam Your Phone Number If You Do the Phone Verification?
You won't get any spam messages from Discord after completing the phone number verification. Discord will only send you a verification code to confirm your identity once.
Most correspondence from Discord to you will happen by email or through the app. Discord will never spam users in the community and has tough policies against spammers found on servers too.
It is safe to verify your phone number on Discord as your privacy is respected. Discord will also never send verification messages to your account or phone number without your permission.
Does Discord Send Verification Messages to Phone Number?
Discord sends verification messages to phone numbers, but only those entered during registration. You will receive a 6-digit verification code on your phone when you request for it through Discord.
Discord may also send a verification link to your email address after sending a 6-digit code to your phone number. After entering all verification messages into your account, your phone number will be recognized and tied to your Discord.
Using numbers not allowed on Discord (VOIP, prepaid/burner, landline) may stop the messages from getting to you. If you can't receive Discord verification messages, you can contact Discord support or follow instructions in the tweet below.