Twitch allows its streamers to receive donations from viewers across devices. But some Twitch users find it hard to donate to their favorite streamers on some devices, like the iPhone. Find out here how to donate on Twitch mobile app iPhone.
Twitch users can donate bits, cash, or subscribe to a streamer's account from the iPhone mobile app or through browsers. Several Twitch app versions now feature a donation page that allows viewers support their favorite channels easily.
Learning how to donate on Twitch mobile app through your iPhone involves a few steps. That's why we've outlined every relevant detail to help you donate to Twitch streamers whenever you want.
Table of Contents
What Can I Donate to a Twitch Streamer?
Viewers of Twitch channels can decide to support their favorite streamers with a subscription or bit donation. Twitch streamers can also receive monetary donations through linked PayPal accounts.
Fans can easily click on streamers' donation pages through a designated broadcasting software. In some cases, fans need to log into a payment platform with their Twitch credentials to authorize donations.
How to Donate Money on Twitch Mobile
Cash donations
Step 1: Open Twitch
Sign into your Twitch account with your username and password in the spaces provided.
Step 2: Search for your choice streamer
Use the Twitch search bar to locate your streamer's channel. Typing the correct username of your preferred streamer will help you easily locate their page.
Step 3: Locate the 'Donations' button
Next, scroll through the streamer's page and find the 'Tip Jar' or 'Donations' button. Streamers usually have different names for their donations button, but its icon does not change.
Step 4: Click the Donations button and follow the payment process
Next, click the Donations button and enter an amount you wish to donate to your favorite streamer. After that, you will be redirected to a payment portal to confirm certain details about your donation.
You can also follow the same steps to donate Bits, cryptocurrencies, and more to Twitch streamers.
How Can I Support My Favorite Twitch Streamer?
You can support your favorite streamer by following their channel and interacting with their streams. Viewers can also support their preferred streamers by shopping with their affiliate links, buying branded merchandise, or sharing their content.
Read on to learn how to donate to Twitch streamers on mobile.
How to Donate on Twitch Mobile App iPhone
Download and install the Twitch mobile app on your iPhone and follow these steps to make quick donations:
Step 1: Sign in to your Twitch account
Log into your Twitch account with the correct username and password. Next, search for streamers you wish to support with the search bar on your dashboard.
Step 2: Open the streamer's main channel page
Next, scroll to the bottom of your streamers' main page to locate a donations button. After that, enter a preferred donation amount and confirm your contribution. (Adrianflux.co.uk)
How to Donate on Twitch Mobile App Android
After launching the Twitch mobile app on Android, you can easily donate to streamers with the steps below:
Step 1: Visit the streamer's channel
Locate your streamer's channel by entering their correct username in Twitch's search bar. Next, tap OK to get relevant search results.

Step 2: Locate the Bit icon or donation button
Some streamers have different options for donations on their page. Click on the type of donation you want to share and enter an amount.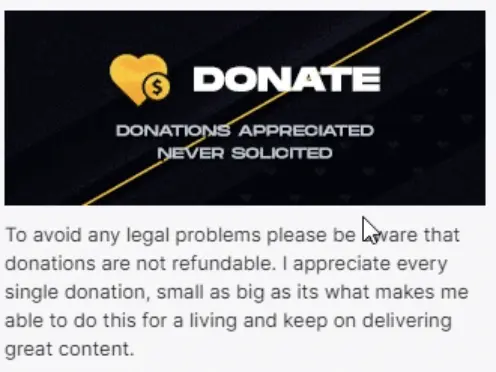 Step 3: Send donation after confirming payment details
After confirming your payment information, the donation will be sent directly to your streamer's account.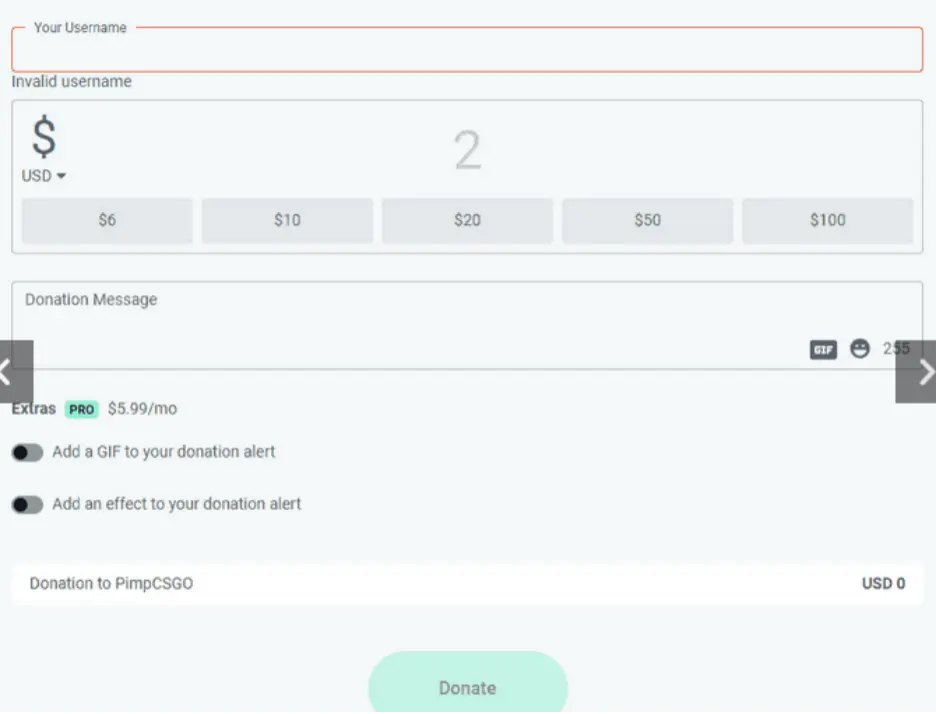 How to Donate on Twitch Mobile App without PayPal
Step 1: Confirming donation options available for a streamer
A streamer without a PayPal payment link might receive donations through cryptocurrency or Bits. Confirm if your preferred streamer accepts donations other than PayPal deposits by clicking their donation button.
Step 2: Enter payment amount and confirm account details
Next, enter the amount of crypto or bits you want to support your streamer with and confirm the payment.
How to Donate on Twitch PS5
Step 1: Press PlayStation button
Click the PlayStation button to open a Quick menu with several options.
Step 2: Go to Game Base
After clicking the PlayStation button, choose Game Base from all options in your Quick menu.
Step 3: Open Friends or Parties
Next, open your Friends list or Parties group to access contacts saved from previous chats.
Step 4: Select a contact > Messages > View Messages
Choose any contact from your message list and tap 'View Messages' from all available options.
Step 5: Enter Twitch.com in message bar
Check for the 'Enter a Message' tab on your Messages menu and type twitch.com in the message bar.
Step 6: Locate the streamer's page and donate
Press R2 and Done to visit Twitch's website from your PS5. Next, visit the channel of your favorite streamer.
Scroll to the bottom of your streamer's page and locate their donate button. Enter an amount to donate, confirm the payment details, and submit your donation request.