Learning how to write smut that engages and educates your readers is easy. All you need to do is combine creativity with originality and most of your sex stories will stick with the readers.
Writing smut shouldn't be boring, but somehow, many writers fail to describe exciting scenes in their erotica. Failing to write compelling erotica stories can easily put off your readers.
But it doesn't have to be so.
That's why this guide provides more details on how to write good smut. Following the tips in this post makes it easy to pen great erotica stories that keep your audience longing for more.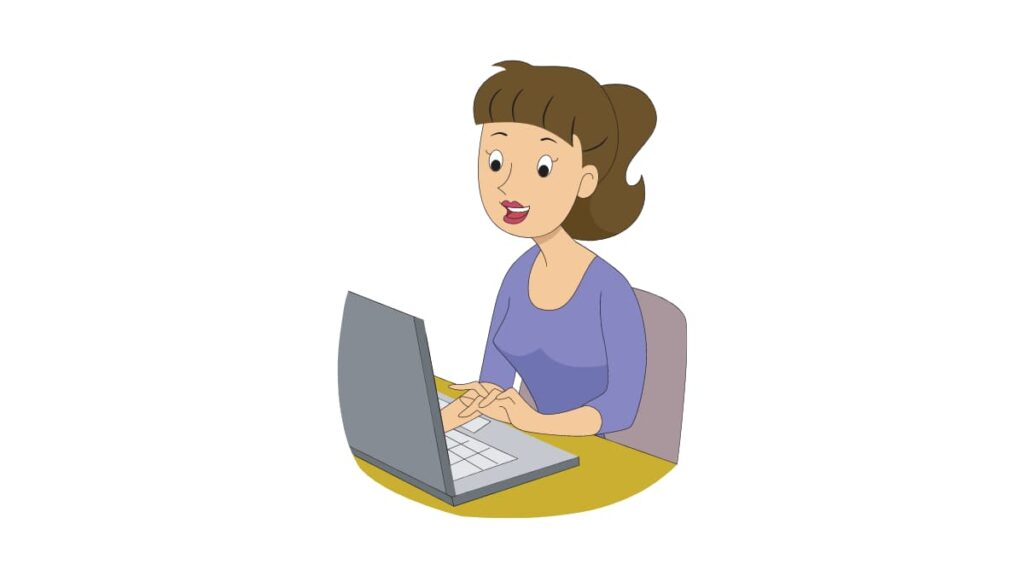 How to Write Smut
Writing compelling smut is possible with the following steps:
1. Avoid advanced or awkward terms
Keep your words simple throughout when writing erotic fiction. Most readers will be lost in your story if they don't understand what several words in a sentence stand for.
For example, choosing to use the term "ding-dong" instead of "penis" doesn't work well in smut. Also, opting to use "love button" instead of "vagina" can easily confuse your readers.
Keeping your readers focused on your story is easy when you can deliver smut without using obscure words.
And yes, big words have no place in smut writing too. No one wants a full science lecture in a sex story; they just need a story that's believable and great to read.
2. Use clear, concise sentences always
Trying to keep sentences short is a smart way to retain your readers' attention when writing smut. You don't need sentences expressing two or more ideas at once.
Make each paragraph contain as few sentences as possible, and find words to help you achieve just that. A lot of words are available to help you shorten sentences; take full advantage of them when writing smut.
3. Strike a balance
Smut writing is better when it's spontaneous. Writing smut that's too good to be true may put off your readers quite easily.
Describing loads of fantasies happening in multiple sexual encounters might not be great all the time. Simple sentences using words like "flipping around" could be enough to say a couple had sex.
Endeavor to keep characters from too much dirty talk too when describing scenes. Vanilla sex (intercourse without dirty talk) is still a thing among many readers, so keep that in mind when writing.
4. Use names in scenes
Using epithets instead of your characters' real names may not favor your writing. It's better to use characters' names and merge them with pronouns to aid longer descriptions.
Let's see an example of a sex scene describing two lovers. One will describe partners with epithets while the other cleverly uses pronouns and their names.
Using epithets
The blonde pulled the short man close, drawing his body up well enough to easily wrap her hands around him.
Using real names and pronouns
Samantha pulled Sean close, drawing his body up well enough to easily wrap her hands around him.
5. Write about foreplay (if you must)
Writing smut where characters strip and get straight to having sex may not be believable all the time. A bit of foreplay might be helpful.
6. Be descriptive
Readers want smut that ignites their imagination, giving them a "clear picture" of any sex scenes you write. That's why it's vital to describe every detail as plainly as you can.
But be careful here, as some writers may go overboard with unrealistic descriptions. For instance, foreplay involving a first-timer will be different from foreplay between two experienced adults.
Tips for Improving Your Smut-Writing Skills
Improving your smut skills will be easy when you take cues from the steps below:
Read more smut material from other authors
Nothing beats reading through other people's work before writing your own. Get as many ideas as you need from other authors' smut, but don't be a copycat.
Learning to be unique when penning smut is a great way to keep readers glued to your writing.
Research and practice
As the popular phrase says – practice makes perfect. It's great to know more about sex before writing about it.
If you're a virgin, many writers will recommend watching porn or reading amateur and adult erotica stories. But if you're not, you already know much about how sex works.
Tips for Engaging Smut Writing
Do's
Be realistic, sometimes – keep your descriptions as normal as possible, but don't be afraid to include fantasies in sex scenes.
Write what the human anatomy allows – don't write about sex positions that are impractical; experienced smut readers won't like it.
Get an editor – editors can help your writing appeal to greater audiences. Just make sure they don't ruin your stories with too many omissions.
Don'ts
Avoid defamatory words – defamatory words can turn off a huge chunk of your readers forever.
Don't use unrelated terms – know what each term means in context and how it helps your writing.
Conclusion
Smut writing is exciting to read when writers can accurately capture scenes and trigger readers' imagination. Correct use of words, research, and creativity are necessary to ace smut writing.
Drawing tips in this guide makes incorporating catchy, interesting erotica stories into writing quite easy. Remember to keep it simple, and your readers will always desire more of your work.