Did you know that you can get away from those obnoxious Discord email notifications filling up your work and personal email by using temp mail?
Temp mail for Discord is disposable, self-destructing email inboxes that people use in signing up for Discord to avoid receiving spam emails, and helps you protect your main email accounts.
Here are some of the temp mail for Discord that you can use:
temp-mail.org
mail.tm
tempail.com
tempmail.plus
guerrillamail.com
10minutemail.com
tempemail.co
Temp mail for discord is a great way to keep your account safe from spam and unwanted messages, and it is also very convenient as it automatically self-destructs after using it within minutes.
When you sign up for Discord using a temp mail or a temporary email address, you will be able to verify your identity and start using the app without constantly getting email notifications from it that could unnecessarily fill your inbox.
7 best temp mail for Discord
Temp-mail.org provides a free disposable and automated email creation service that allows its users to make a separate mail for Discord.
When you go to their website, the first thing that you will see would be the temporary mail that you can just copy and paste to the Discord account that you are about to make, and to other apps or websites that require you to sign up using your email address.
You will then receive your confirmation email from Discord in the Inbox section underneath.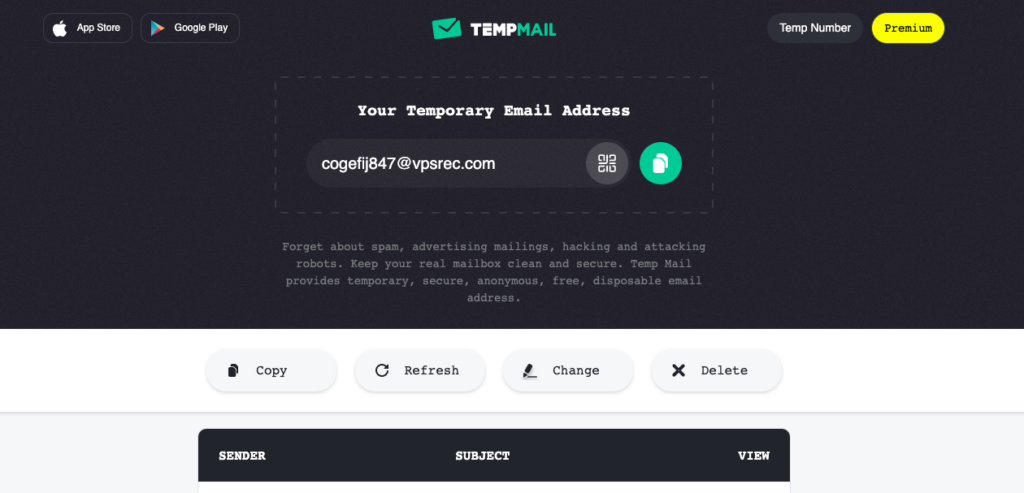 Mail.tm functions the same as temp-mail. Right when you visit their website, you can already notice the email-like user interface, where you will find your temporary email on the upper left portion of the screen.
When you use the email to sign up in Discord, you will immediately get the email notifications right underneath, instead of them filling up your business and personal email.
When you have already verified your account, you can click the 'leave' icon on the upper right corner of the screen, and the website gives you a new email address with a blank inbox.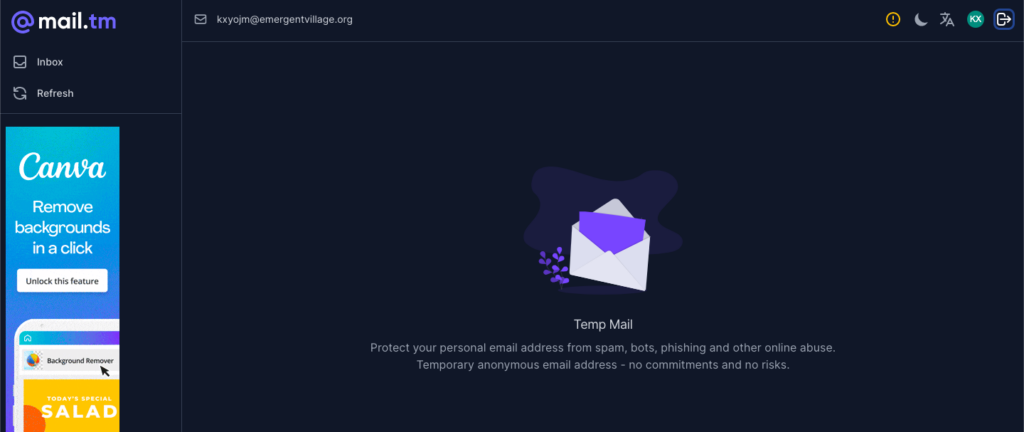 Tempail.com is another temp mail service that provides its users with a unique and temporary email address and inbox for Discord.
Upon entering their website, it automatically generates an email address that you can use in signing up for Discord.
You will then have the option to copy that email, generate a QR code for it, or delete it.
Your email notifications from Discord will also show on the inbox underneath the email address generator.
If you need to create a new email, you can just go ahead and refresh the page and they will have a new email from this website.

Tempmail.plus offer the same free and disposable and temporary email service to its customers, with few twists on how it works.
So unlike the aforementioned platforms, users of tempmail.plus will have the option to alter their name on the temporary email address, they can choose the mailbox timeline and they can set a pin code and a secret address to their inbox.
Aside from its customizable design, it is also one of the longest temporary emails that you can get as your email address and mails could exist for up to seven days.

Guerrillamail.com is a temp mail that has been around for a while, and it functions similarly to the other temp mails where you can use it to sign up for Discord without using your real email address.
It has a very basic design, and the first thing that you will notice on its webpage would be the pre-made temp email address that you can use when you sign up for Discord or any other application or website that asks for your email address.
You can also edit your temp email on Guerillamail, and you do not have to refresh the page to view your new emails. All email notifications that you receive once you use a temp email from Guerillamail will be automatically deleted within an hour.

Beat spamemails and phishing attacks; use 10minutemail.com.
With this platform, you will automatically have a disposable temporary email address that you can use for Discord, which will allow you to sign up and verify your account without using your own email address.
By using their pre-made email address as your sign up information on Discord, you can easily use the application without receiving push notifications, email notifications, newsletters and all sorts of privacy theft that can occur through your email.
Although this website is called 10minutemail, you don't need to worry as you can still extend the duration of your temporary inbox by clicking the extend button on the lower part of the screen.

Tempemail.co gives the least suspicious temporary email address that you can find on the internet.
You can edit your email username and choose the domain name that you would like to use, copy it to your clipboard, and click on the Check Mail button to see if you have already received any email from Discord.
Like any other temporary email address platform, you can also use this on other applications and social networking sites.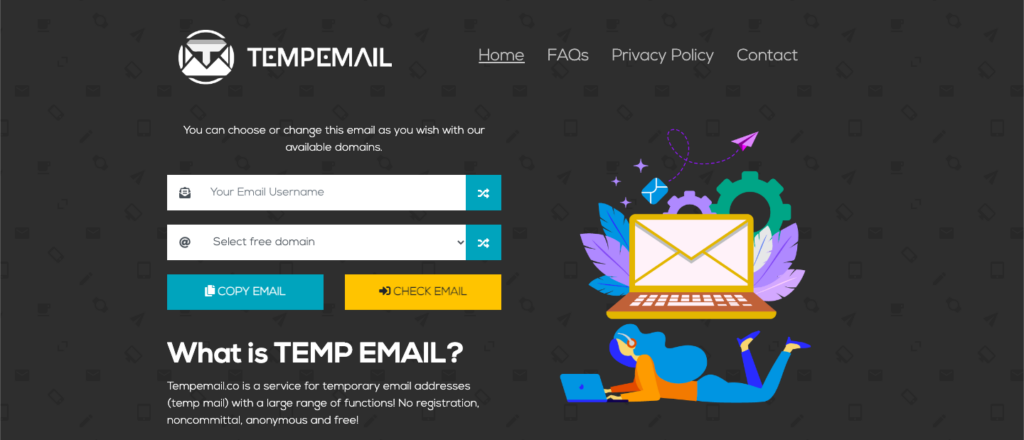 How do I use a temp email on Discord?
Now that you know the different temp mail for discord, it's time to learn how you can use them on Discord.
The first thing that you need to do is to go to the temp mail website of your choice and generate a new temporary email address.
You will then have to copy the temp email address and go to your Discord account.
On the Discord sign-up page, you will have to input the temp email address that you just generated on the Email field.
You will then have to fill out the other fields such as your username, password, and date of birth. Once you're done, click on the "I'm not a robot" captcha and click on the "Create Account" button.
You will then be redirected to the Discord verification page where you will have to input the verification code that was sent to your temp email address.
Once you're done, click on the "Verify Email Address" button and you should now have a Discord account that is registered under a temp email address.
You can now start using Discord without having to worry about your real email address being spammed or hacked.
In summary
The best way to sign up on Discord without using your personal or work email address is using a temp mail. Temp mails are disposable email addresses that you can use in signing up on Discord and verifying your account in the said messaging app.
By using temp mail, you can protect your private email address from being spammed or hacked.